All signs point towards Chelsea having a busy January transfer window. With the chance of a few players coming in, and a few going out, it's set to be all change for Maurizio Sarri.
One man that has constantly been linked with a move to Stamford Bridge in recent weeks is Christian Pulisic. The winger is reportedly close to a Chelsea move, according to the Daily Mail, meaning that Chelsea's attack could look rather different in a few weeks.
Of course, the American wouldn't be coming to the club to sit on the bench. Rather, he'll be expected to start each and every week, but where exactly could he play? And where would this leave Chelsea's current crop of attackers?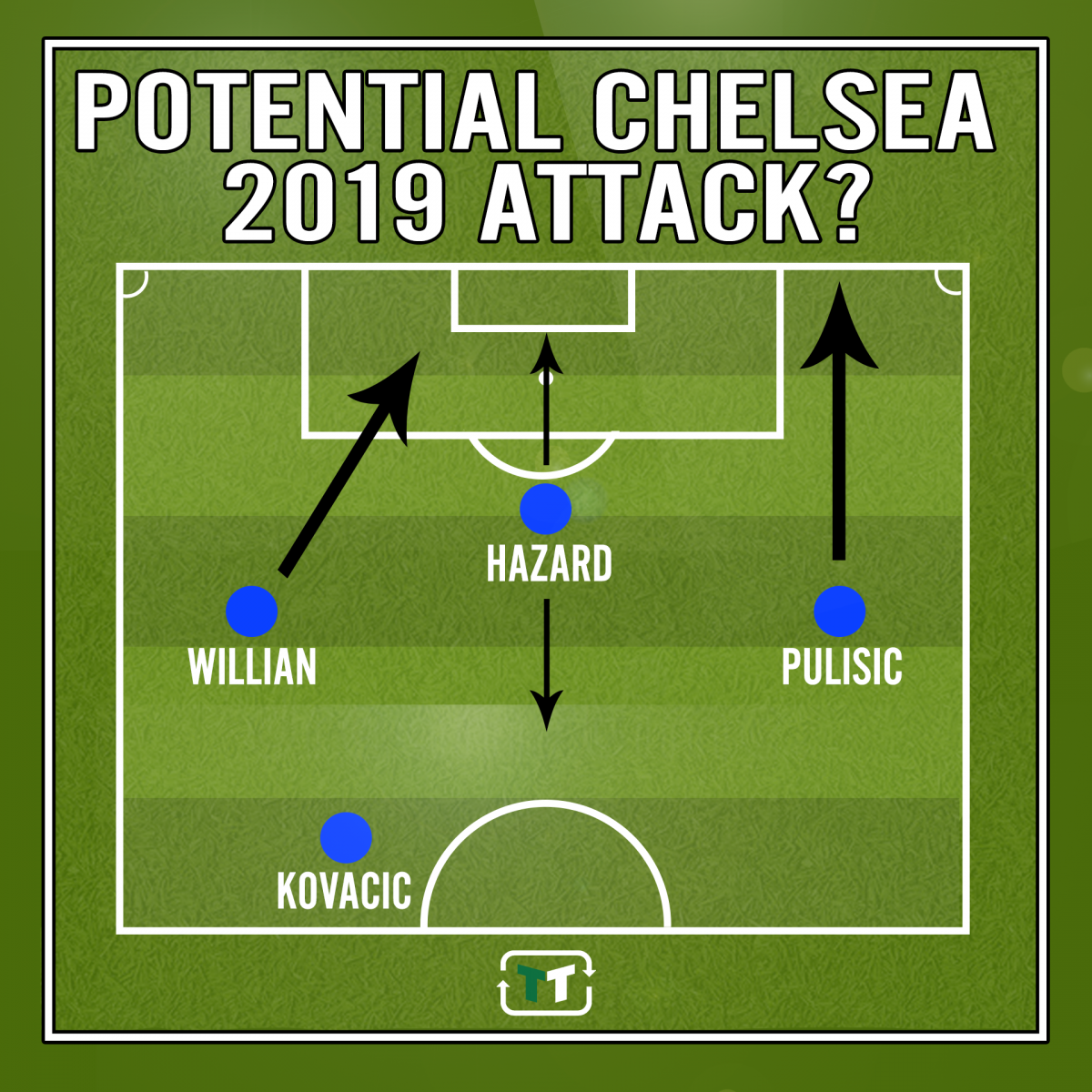 Well, you'd expect Pulisic to play, as noted, and he could fill a void that has been present at Chelsea for some time. Chelsea have lacked a solid right-winger for a while, with the likes of Willian and Pedro far more accomplished on the left, but forced out of position by the presence of Eden Hazard. Pulisic, though able to play on the left, is also very comfortable on the right, and so he'd be able to make use of his qualities on the side that Chelsea need them. He's relatively two-footed, meaning that he's able to cut-in and go out wide, and that versatility is important. He's also very quick and he's an excellent dribbler, not to mention the fact that he's pretty consistent. All combined, he'd be a sizeable upgrade for Chelsea on the right.
On the left, perhaps that could mean a return to prominence for Willian? He's struggled off and on this year, but perhaps he could be best served by a return to his natural left-sided role? He is a right-footed player, and he's at his best when he's cutting in and curling the ball into the far corner. He'd be able to do that regularly in this position, and that might help reduce his ineffectiveness that has plagued his game this year.
Where does that leave Eden Hazard, then? Well, it might not be his favourite position, but he's been great as a number 9 in recent weeks, so why change that? He's scored goals, he's assisted, and he's been involved – what's not to love? Introducing Pulisic will mean that Chelsea are less reliant on Hazard as a winger, and he can continue to do what he's done brilliantly this season – by being Chelsea's main attacking threat.
It's not faultless, but this attack would certainly be good enough to give Chelsea a sustained title challenge heading into 2019.
Thoughts?