Virgil van Dijk is more popular than ever with the Anfield faithful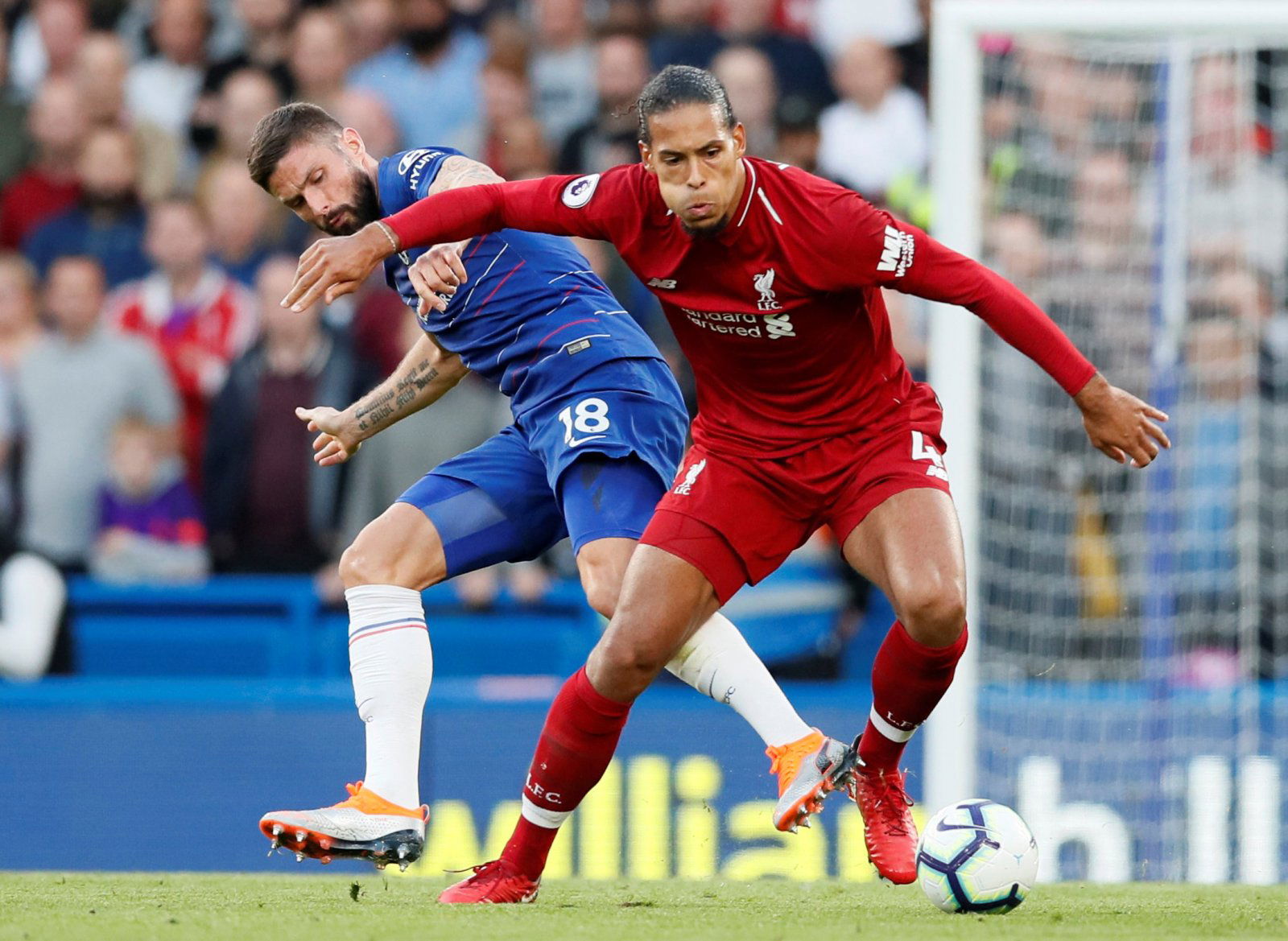 Since his arrival, last January, Virgil van Dijk has been phenomenal in a Liverpool shirt. The Dutchman has transformed the Reds' defence with his robust, consistent quality, and he always seems to be able to take the team to the next level.
It turns out, though, that defensive quality is only one part of what he's able to offer Jurgen Klopp's men.
Indeed, on Wednesday evening, when Liverpool took on Watford, van Dijk showed that he's also got a few goals in his locker. Indeed, he was able to score two goals in a matter of minutes against the Hornets, taking Liverpool's result from a 3-0 win to a 5-0 win in the process. Naturally, both goals were scored with his head, which has proven to be an invaluable tool both at the back and, now, going forward too.
Unsurprisingly, with van Dijk improving with every passing week, Liverpool fans are running out of ways to describe the talented centre-half. It's clear that he's more popular than ever, and with good reason. He seems to, somehow, perform even better every time he steps onto the field.
See what they've had to say below:
LIFETIME CONTRACT

— Bobby (@StealthyStudge) February 27, 2019
MY CAPTIN

— Tom (@_TomLFC_) February 27, 2019
BEST IN THE WORLD

— Del Piero Göktuğ (@9iwas9) February 27, 2019
Don't i just love him

— Thoby (@sammykul08) February 27, 2019
CAPTAIN!!!!

— Dan Ward (@Wardeo007) February 27, 2019
The best cd in the world.

— Valentine Leonov (@ValetN7) February 27, 2019
He's just showing off now !!!!
This is just fantastic

— sandy123 (@lfc123456) February 27, 2019
I'm Dutch now

— LAUREN (@lolo_davids) February 27, 2019
Man of the match, every match

— Thomas Griffin (@celexabliss) February 27, 2019
My captain, player of the season pic.twitter.com/tw2pRyEoGW

— jennifer brown (@missjen001) February 27, 2019
Thoughts?