Wasted: 2 talented youngsters that should quit Chelsea to avoid following Loftus-Cheek's path
Despite his talent, there is no doubting that Ruben Loftus-Cheek is in a tough spot. There is no clear route for him into the Chelsea first team, and according to the Sun, he's set for showdown talks regarding his long-term future.
The problem for the young players at Chelsea is that they are often left behind. Only a select few are viewed as having any chance of making it in the first team, and even then, the chances of that happening are very small.
Often, Chelsea's best youngsters are sent out on loan, much like Loftus-Cheek was, and that more often than not leaves them chasing a dream that is not a reality. Regularly lost in the shuffle, the vast majority of those that are sent on loan by the Stamford Bridge outfit won't ever see the first team.
That's why it's those that are on-loan must be, at the very least, considering their respective futures. Loftus-Cheek has been in and amongst the Chelsea first-team squad, but for every step forward he made, he was forced back five or six paces – either by the sacking of a manager, the hiring of a new manager, the recruitment of a new name or a tactical shift. Thus, even now, it's tough to see him getting a regular chance – and the same can be said for many other youngsters at Chelsea.
With that said, these 2 talented youngsters that should quit Chelsea to avoid following Loftus-Cheek's path…
Trevoh Chalobah

Trevoh Chalobah, the younger brother of Nathaniel Chalobah, is an impressive youngster that is every bit as talented as his Watford-based family member.
Like Chalobah, he's able to play both in defence and midfield, and he's just as comfortable with the ball as he is without it.
Unfortunately for him, though, whilst age is on his side, it's hard to see him getting much more of a chance than his brother.
He's yet to really get a look into the Chelsea first team, and he's been shipped out to Ipswich Town this season.
Chalobah clearly has lots of talent, but it's hard to see him getting a regular starting berth at Chelsea anytime soon. There is just too much quality.
Mason Mount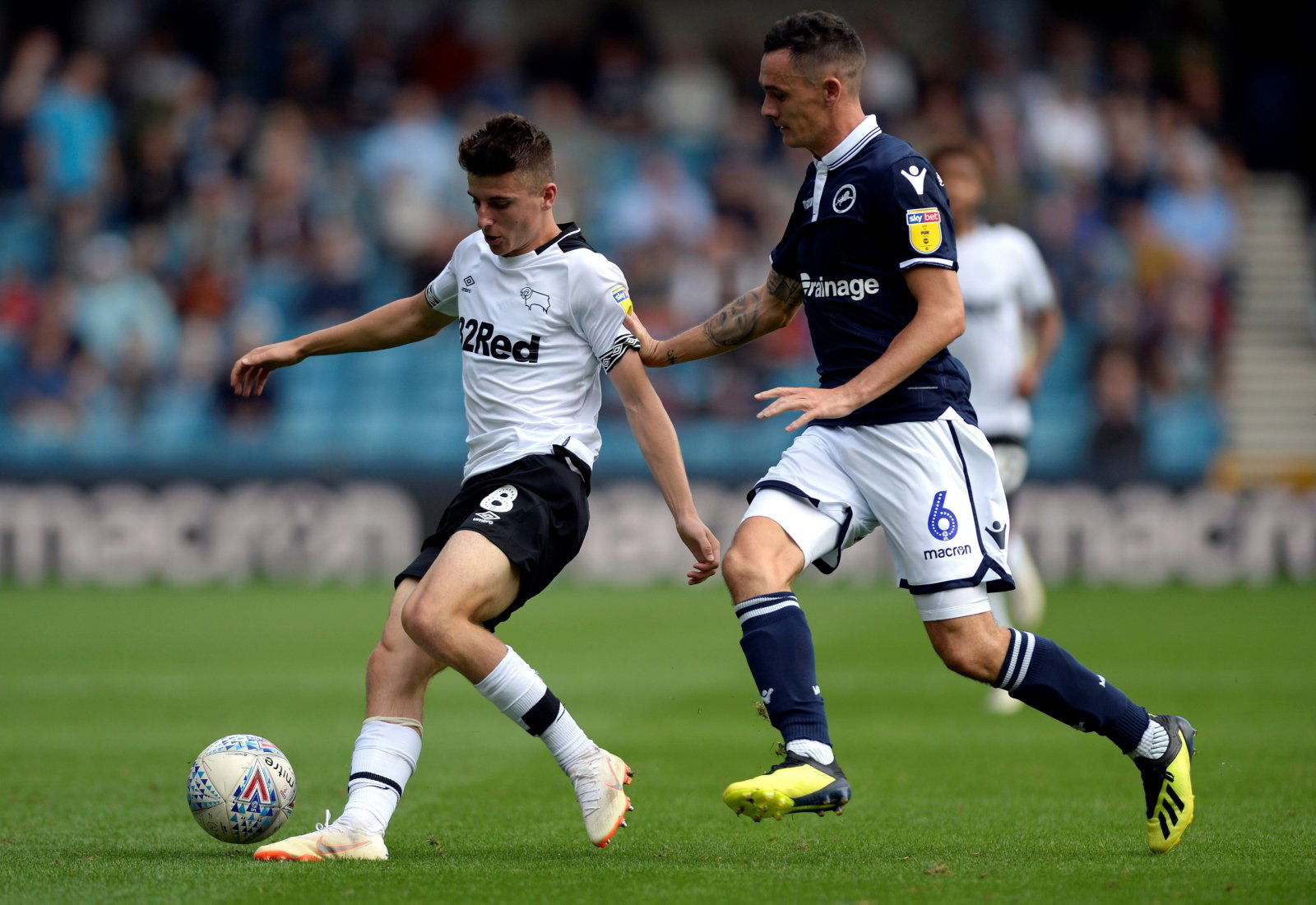 Mason Mount is the talk of the town at the moment, and with good reason.
He's impressing in the Championship on loan with Derby County, and his style of play is eerily reminiscent of his manager – Premier League and Chelsea legend Frank Lampard.
Mount has incredible technical ability, including a sensational range of passing and shooting, and he's also very impressive from set pieces. In truth, the Englishman has all it takes to succeed at the highest level.
However, at Chelsea, his route to the first team is unclear. He plays in a very similar position to that of Ruben Loftus-Cheek, and so if the latter can't get into the side, Mount will struggle too.
He's getting the minutes that he needs at present, as he did with Vitesse last season, but given the average age and quality of Chelsea's midfield, it's tough to see him getting a chance at Stamford Bridge in the future.