Watford: Fans respond after 12.2km shift put in by 'engine' Abdoulaye Doucoure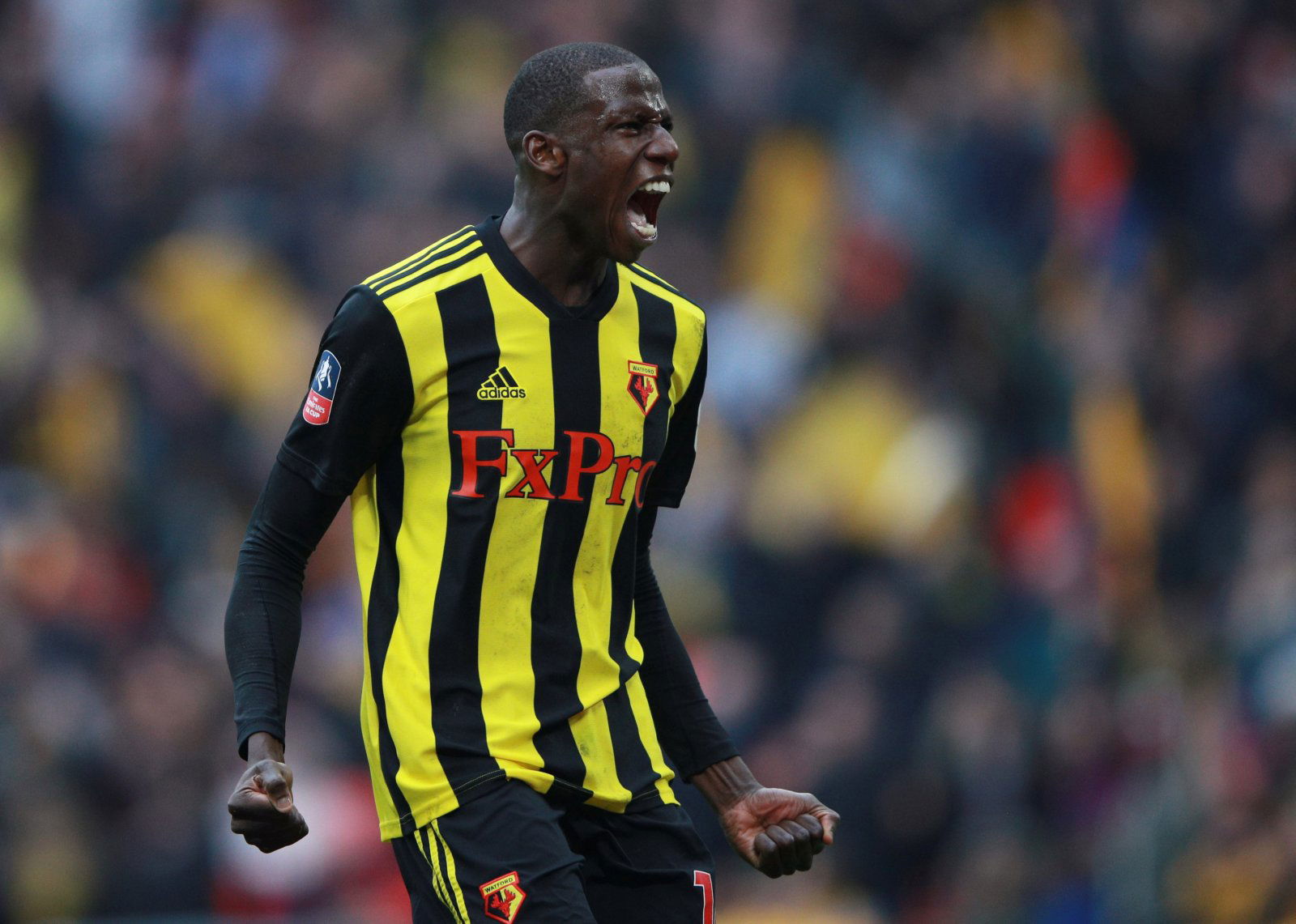 Many Watford fans have shared their appreciation for Abdoulaye Doucoure after the club announced that nobody ran further him in the game against Norwich City, with him covering a mammoth 12.21km.
The Watford admin described the Frenchman as an 'engine' as fans replied with their positive messages after they were finally able to break the curse and be the last out of the 91 football league clubs to win a league game.
Doucoure managed to put in a strong performance – getting given a 7.5/10 rating on WhoScored – as Watford were able to get themselves off the bottom of the Premier League into 18th and within striking distance of Villa, who are three points ahead in 17th.
Many Watford fans appreciated the effort put in by Doucoure and replied with their positive messages, while one fan even has a theory about him being better in the blue kit.
Here are some of the replies below…
He's up for the fight. Love to see it

— Rufus Barker (@rufusbarker_) November 11, 2019
— FtblAlfie (@AlfredField) November 11, 2019
Both of Doucoure's best games have been away from home and in the blue kit (at Tottenham, at Norwich.) #WatfordFC

— Omar Moore (@thepopcornreel) November 11, 2019
And that's how to win games work harder than every one well done and up the Watford! Let's go!

— Sam cook (@Samcook43589851) November 11, 2019
— Capouewfc (@capouewfc) November 12, 2019
— Alan Harrod (@harrod_alan) November 12, 2019