Chelsea fans are worried about losing out on the signing of Alisson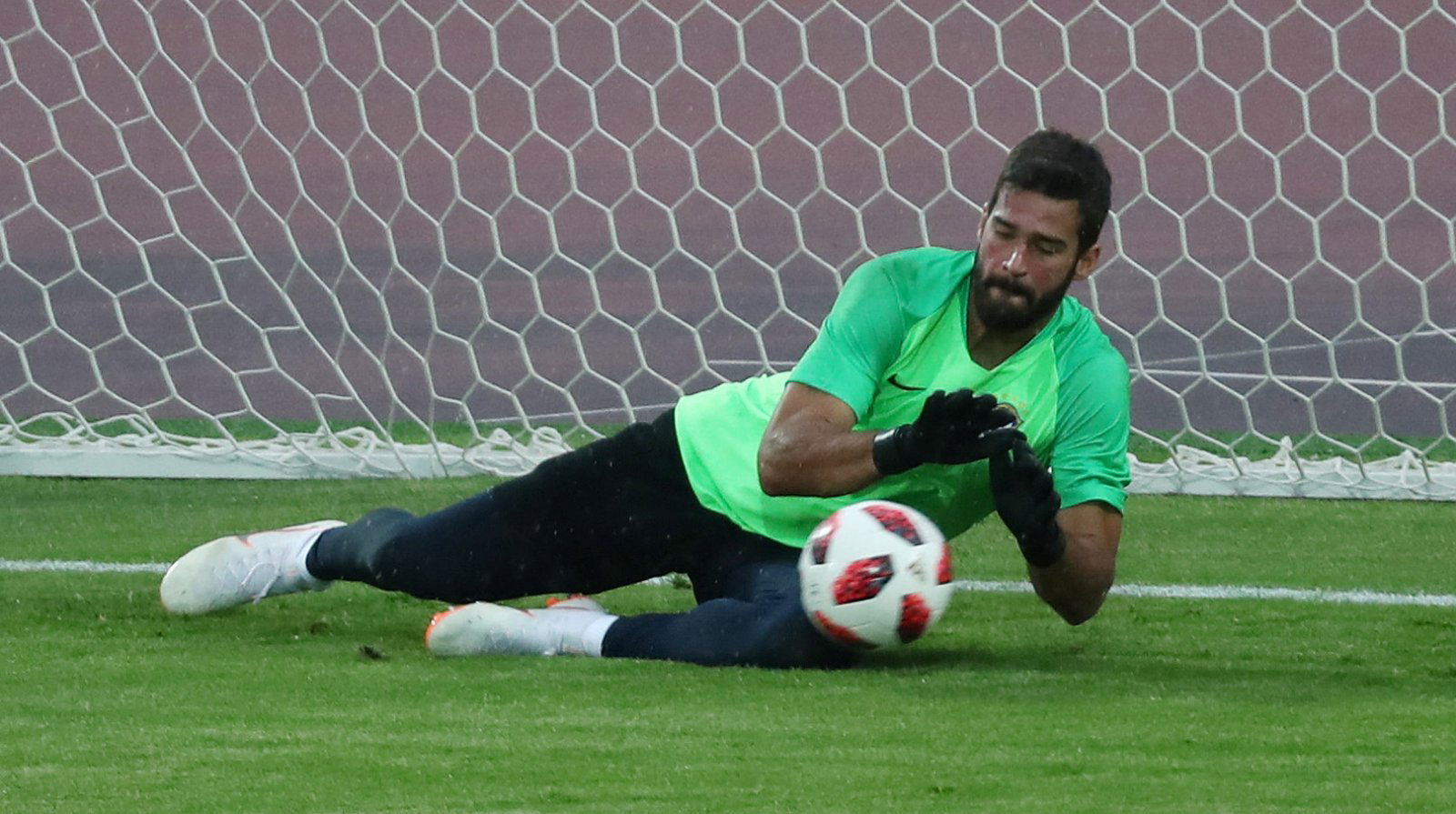 Chelsea's goalkeeping situation is very concerning, and it seems as though most fans recognise that. Thibaut Courtois' contract at the club expires at the end of next season, and with no renewal in sight, that's a real problem for Chelsea. As one of Europe's best goalkeepers, it would be a disaster for the club to lose him.
Unfortunately, though, it appears as though Chelsea's problems in this regard are going from bad to worse.
According to Gianluca Di Marzio, Liverpool have stormed ahead of Chelsea in the race to sign goalkeeper Alisson, with Chelsea now potentially in a race against time to try and land the shot-stopper.
Of course, the Blues likely wouldn't be keen on him in any other instance, but the uncertainty surrounding Thibaut Courtois' future is a major worry for the club.
Alisson, for his part, would be a good fit under Maurizio Sarri. He's comfortable with the ball at his feet, and so he'd play a sweeper-keeper role at Chelsea like Ederson at Man City. Alas, though, it seems unlikely at this point that the Blues will get their man. That could always change, though, of course.
Naturally, Chelsea fans have been quick to respond to the news, and it'ss fair to say that they are very worried indeed. They don't want to lose out on him. Take a look at what they've had to say below…
Sky Italy: Liverpool in talks to sign Roma & Brazil goalkeeper Alisson #CFC #LFC

I hope we do a Manchester City-Jorginho masterclass again except if TBO is not leaving again pic.twitter.com/iQz5MZNgUX

— MaSarriCFC (@SarrifutbolCFC) July 17, 2018
#Chelsea are screwed if #Alisson #Becker ends up signing for Liverpool. There aren't better goalkeeper than Alisson in the market. Thibaut #Courtois is leaving the club ➕ he isn't good enough to play in Maurizio #Sarri's system. #CFC #PL

— Sharan Chablani (@MyFussbllTweets) July 17, 2018
Alisson is way too overrated. BUT there are no better keepers available in the market at the moment. LFC have made a bid for him today. #CFC

— Daniel Katona (@DanielKatona17) July 17, 2018
We are in real mess. Give courtois what he wants or pay the damn money for alisson otherwise we will end up with some bum. #cfc

— Abdulqadir (@ChaudaryCFC) July 17, 2018
I just want Golovin & Alisson wrapped up ASAP then I can relax & enjoy the rest of the transfer window. Couldn't care less if we sign Rugani/Higuain. A RB (Meunier/Vrsaljko), winger (Pulisic/Martial) & anything else is a bonus #CFC #ChelseaFC

— Vive la Résistance (@ChelseaFamilia) July 17, 2018
Chelsea have to move for @Alissonbecker , we need him! @thibautcourtois will surely going to @realmadrid and we need the best of the moment ! Sell #Hazard 190M € and Courtois 40M € and pay #Alisson #Golovin #Suso and #Pulisic if possible!

— van ndinga (@vandinga) July 17, 2018
if Courtois leaves, we are in trouble

— SHEGS (@shegs_akinz) July 17, 2018
L

— M. (@MaurizioMindset) July 17, 2018
Chelsea fast

— Abednego A. A Asiedu (@Abednegoasante) July 17, 2018
Chelsea fans – thoughts?
Let us know below!