Our Chelsea fans here in the Transfer Tavern are excited with the latest links for a big striker, with true quality and a ruthless streak in front of goal that has been missing last season for the Blues.
Gonzalo Higuain has thrown some more fuel on the fire by increasing speculation that he could be leaving Juventus by saying in a recent interview that he would love to play in the Premier League. The Argentine striker has been a long-term target of Chelsea's, with reports around the bar already saying that he's been offered to the SW6 club.
Conte faced a season of strikers struggling for form in front of goal and will be hoping for better results, should he still be here next season. The regulars in the bar see this striker as the answer to the Blues' problems in front of goal next year, and one that could certainly fire Chelsea to the title once again.
What our landlord is hoping to happen though is that Chelsea's new look front three could all feature in the pre-season and set the stall out for the rest of the season…
OUR VERDICT:
CAM – Eden Hazard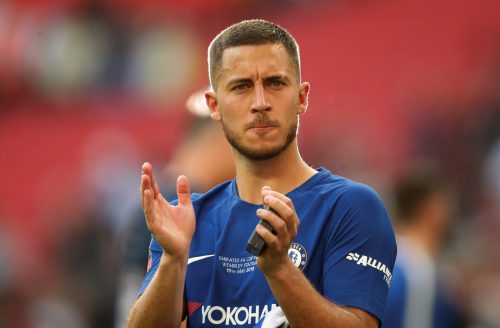 The Belgian superstar is Chelsea's main man and with that comes a lot of expectation. Hazard has shown over numerous season how dangerous he can be in the Premier League and Europe but with two new signings around him, he can start to open up different lines of passing and partnerships to further torment defences.
Hazard himself will be looking to show Conte that the team should still revolve around him and that he can be the Blues main man for years to come.
CAM – Ross Barkley
The recent signing of Ross Barkley has opened up a new line of options for Conte to use, the former Everton man needs game time to get back to his best after not playing for the whole of the first half of last season and not very much of the second through injury.
An attacking and creative partnership could form with his fellow attacking midfielder Eden Hazard, and with this pairing, the Premier League could see a deadly and dangerous two-pronged attack forming. Our punters are excited to see how they pair will start to bounce off each other in the coming months.
ST – Gonzalo Higuain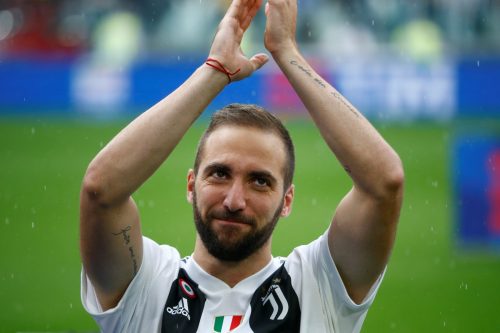 The former Napoli target man is just what Conte has been looking for all of last season, a striker who can seriously challenge Alvaro Morata and Olivier Giroud. Giroud had kicked off his Chelsea career in style in the latter end of the season with his goals flurry.
Playing in front of a dynamic two of Barkley and Hazard could send a new lease of life into the Argentine striker and Chelsea would certainly reap the benefits in the long run.