West Brom: Allardyce reveals transfer concern
Many West Bromwich Albion fans have been responding to a tweet from BirminghamLive's Joe Chapman which shared West Brom boss Sam Allardyce's claim that the recently agreed Brexit deal has scuppered three potential transfers that he had lined up for the January transfer window. 
This tweet included a link to Chapman's article from BirminghamLive in which he shared Allardyce's comments in full. 
In addition to sharing that the Brexit deal has ruled out three signings he had lined up, players who would "have been a big help" to his side in their relegation battle, the 66-year-old manager suggested that his January transfer business has been made more difficult by the deal than it had been made by the pandemic. 
So, how have these West Brom fans been reacting to Allardyce's claim? 
The Baggies boss' comments didn't go down particularly well with fans of the West Midlands club, and many West Brom supporters replied to Chapman's tweet to slate Allardyce and share that they don't buy his claim about Brexit.
"Can't help feeling that's a cop out"
"Total cop out of embarrassing proportions and I say that as someone who actively campaigned against Brexit. This embarrassing from Allardyce."
"Let's just have some honesty from the club eh, fed up of the excuses we keep being fed."
"Just gets better and better."
"Club's just a massive joke mate"
"Pretty sure the likely work permit rules were known before he got the job."
"Excuse number 1"
Do you think Allardyce is being truthful?
YES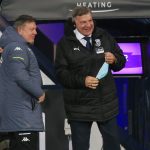 NO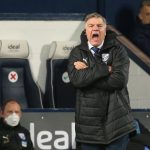 In other news, many West Brom fans want their club to sign Mamadou Sakho.