West Bromwich Albion: Allardyce left 'angered' by Gibbs
According to the Athletic, West Bromwich Albion manager Sam Allardyce has been left 'angered' by the club's left-back Kieran Gibbs.
The former Arsenal man had not featured for the Baggies against his former club at the weekend, as West Brom lost 4-0 in the game against Mikel Arteta's men. In the game against Leeds though, Gibbs had picked up an injury before kick-off and was replaced by Lee Peltier.
Allardyce 'angered' by Gibbs and could look to sell him
A report from the Athletic has provided an update about West Brom's stance on winter transfers. The report claims that Allardyce was left 'angered' by Gibbs' withdrawal through injury before the Leeds game, as it ended up 'exposing' Peltier, who was largely untested in the Premier League before the game.
Should West Brom part ways with Kieran Gibbs?
Yes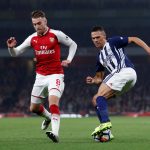 No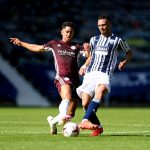 The article states that the Baggies could look to sign a left-back in January, but they would only do that if they can move Gibbs on. The problem of a lack of leadership at the Hawthorns has also been mentioned in the piece.
West Brom may not miss Gibbs
In the current campaign, Gibbs has made six Premier League appearances for the Baggies and five of them have been starts. But the 31-year-old has had a disappointing campaign, picking up a rating of only 6.12 so far.
Other than Gibbs, West Brom do have Conor Townsend as an option for the left-back spot and the 27-year-old has played eight times in the current campaign.
That is perhaps a reflection of the fact that Townsend is seen to be a more important player than Gibbs, who hasn't been performing too well. Because of his limited contributions, West Brom might not miss Gibbs if he does leave – especially if another left-back comes in.