West Ham fans calling for Fabiański to win Hammer of the Year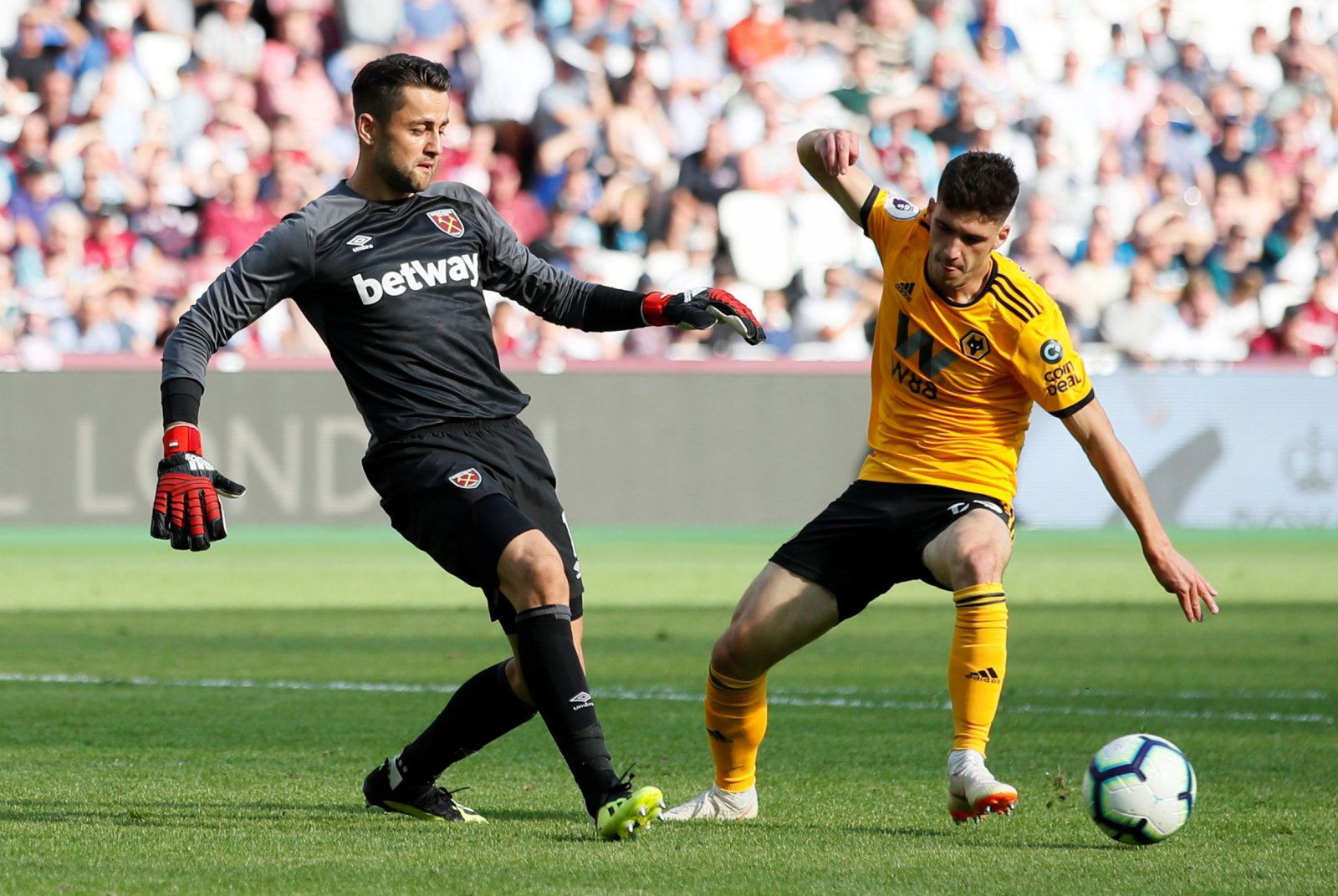 After West Ham's dismal loss to Wolves yesterday in the Premier League, fans were quick to praise one standout player in claret and blue. 
The West Ham fans took to Twitter to show their admiration for goalkeeper Łukasz Fabiański, who, despite conceding three goals, still pulled off six impressive saves, and was frankly the only reason The Hammers were not staring down the barrel of a very sizeable scoreline.
This is not a rarity, however, as the Pole has been one of the best performers for Manuel Pellegrini's side all season. In fact, many fans were indeed calling for him to be named Hammer of the Year already.
On the other hand, the fans did not shy away from berating the performances of many of their other players, saying that they have no enthusiasm, which, in light of the performance, cannot be argued with.
This is what the fans had to say:
He's surely gotta be HOTY

— Łukasz Fabiański (@FAB1anski) January 29, 2019
I feel so gutted for You Mr Pellegrini!! You have got nothing to work with with only Lukasz Fabianski who is playing for the Team and the Club!! Give the Lad a Medal!!

— Roy Jessep (@RoyJessep3) January 30, 2019
The ref denied Wolves 2 penalties, Fabianski had performance of the night but Wolves still beat West Ham 3-0 .

— DYBALA's FATHER (@PrinceTumelo89) January 30, 2019
One thing this run of games has done is narrow down contenders for HOTY, Fabianski for me all day long

— Hammers (@Joey041992) January 30, 2019
Lukasz Fabianski has a genuine case for being one of the signings of the season. A supremely talented goalkeeper who is showing exactly what Arsene Wenger saw in him all those years ago.

— il Tecnico (@tecnico_il) January 30, 2019
Quality manager who tactically got it wrong,in the manager I trust,without fabianski we could have lost by 6 current players should be ashamed January transfer window almost closed and no new faces is a worry injuries also not helped,Liverpool next

— stephen vincent (@geezer553) January 30, 2019
Fabianski was class tonight for West Ham, very good Keeper!

— Joe Mant (@joe_mant) January 30, 2019
I feel sorry for Fabianski having to play behind that back four

— jono (@jjohncaskey) January 29, 2019
That is as bad a performance as I have seen from us in a long time. Could easily have been 7 or 8. Only fabianski comes out of the game with any credit.

— Ian Deakin (@IanDeakin16) January 29, 2019
Shambles other than Fabianski.

— Hammer Time (@HammerOfTheYear) January 29, 2019