West Ham fans on Twitter aren't convinced by Arnautovic comments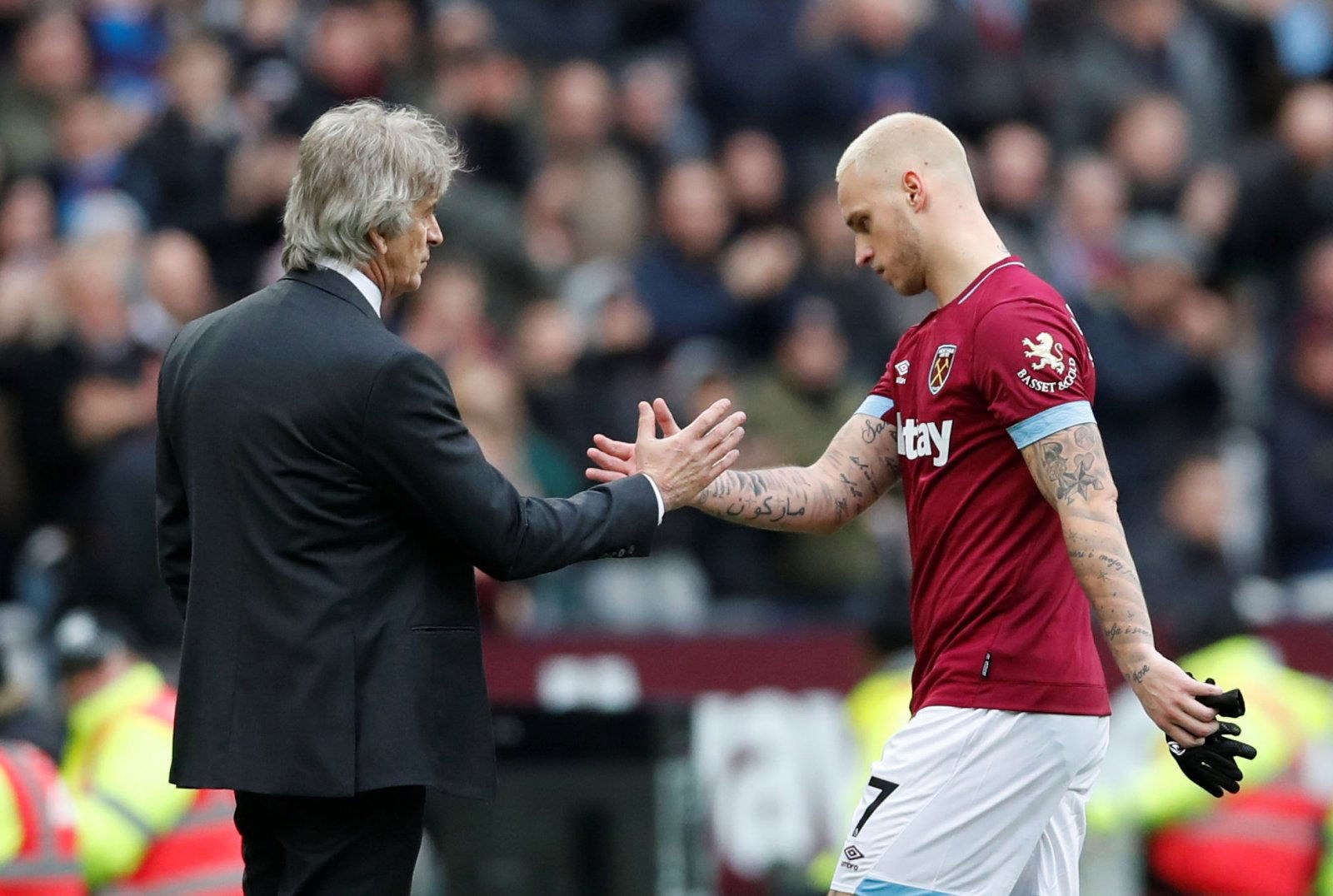 There will be no love lost between Marko Arnautovic and the West Ham fans should the big Austrian leave the club in the summer. Over January it was very well publicised that he could be off to China, and after a few months of woeful form the Hammers aren't prepared to give him a second chance because he bagged a brace yesterday.
Your Man of the Match pic.twitter.com/zmkalGYO9U

— West Ham United (@WestHamUtd) 4 May 2019
The West Ham man got the ball rolling for the Irons against Southampton when he grabbed his first of the game just after the quarter of an hour mark, but in the second half, Arnie added a cool second. From there, it was always plain-sailing for the Irons, but that doesn't mean that the supporters have forgiven him, and they'll be more than happy to make some money on the 30-year-old and bring in a young less stroppy striker.
It was the ex-Stoke City man who won the Irons' fan-voted man of the match award, and that will have been purely for his two goals as it was Ryan Fredericks who was the standout performer for them on the day. Regardless, it looks like Arnautovic has done a u-turn and is intent on staying, but whether or not the fans are happy for that to happen is a different matter, and judging by their comments he has more to do to win them back.
You can read those aforementioned comments below:
Bye! pic.twitter.com/VdF6JyxcqL

— Sign of the twine (@KevTwine86) May 4, 2019
Let's go again next season! Does that mean you're committing or waiting for a side to poach you so you can win "trophies"? Be honest at least if you leave you might leave with some respect

— Scott Shergold (@sshergold45) 4 May 2019
Does nothing for 4 months then scores a couple of goals and everything's fine again? Yea, until the next sulk/tantrum. His childish attitude and arrogance knows no bounds #spoiltchild

— Len Alcourt (@LenAlcourt) May 4, 2019
The love is gone unfortunately. Good luck with your future endeavors but I'll have to give motm to Fredricks

— Ronald Weasley (@BigGeezerRonW66) 4 May 2019
Nice of him to start showing up after 4 months off

— Dean West (@DeanWest_) May 4, 2019
Just trying to get his move

— Daniel (@DanielByrne29) May 4, 2019
Hopefully his price rises with these 2 goals

— Jurac (@54fc875286444f7) May 4, 2019
The Hammers aren't yet convinced by Arnie and will just hope the Austrian can make them a pretty penny if he does leave.