West Ham fans on Twitter left buzzing after injury updates on Nasri and Lanzini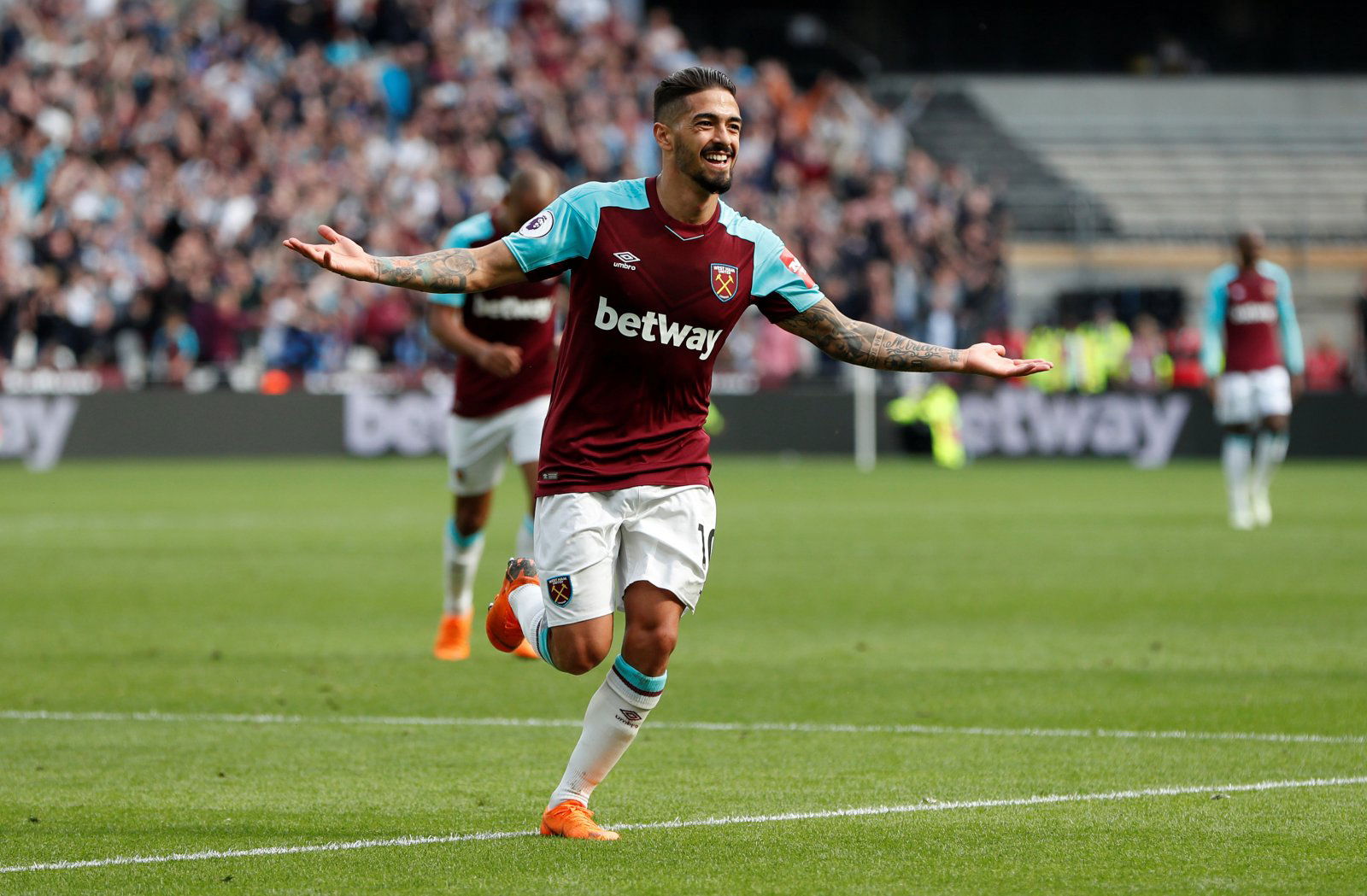 West Ham could be about to be handed a huge injury boost going into their Friday night Premier League clash against Fulham at the London Stadium with Manuel Pellegrini confirming that Samir Nasri and Manuel Lanzini could be included in the matchday squad.
"For this game, we have the squad which was playing most of the games and for this week I think we will have the squad list [on Thursday] and maybe Lanzini and Nasri can be included on the squad list," Pellegrini told reporters in his pre-match press conference (via West Ham's official club website).
Nasri and Lanzini had both been sidelined with the latter yet to play a game this season after he picked up a serious knee injury last summer, leaving Pellegrini short of attacking options.
But with a return now seemingly on the cards for the pair, West Ham supporters can start to feel optimistic as the club continues to battle it out with the likes of Wolves and Watford for that spot just outside of the top six.
Take a look at what the West Ham faithful are saying about Nasri and Lanzini below…
great news !
and what about @FBalbuenito ?

— AngryMoses (@MosesTheAngry) February 20, 2019
This guy is going to be fire next season watch.

— Tom Jordan (@TomCOYI_92) 20 February 2019
Nasri Anderson noble and Rice in the middle and Chicharito and Arnautovic or Antonio in front . That's the way west ham have to play

— Gustavo de Unanue (@GustavodeUnanue) February 20, 2019
One of the best

— ~Bin Ismaeel (@OfficialAmienuh) 20 February 2019
Lanzini and nasri potentially both back for Friday

— Jack (@Jack_Ryan_12) 20 February 2019
Really hope Lanzini finds the back of the net Vs Fulham. Start w high confidence.

— NY Hammer (@NYHammer2) February 20, 2019
Clubs have been using "we have many injuries" as an excuse for not winning games

We've had our best player out injured all season but no one seems to mention this.

Lanzini is back Friday night. Push for 7th. We move pic.twitter.com/zMcAd0vEyg

— Simon② (@BrexitIniesta16) 20 February 2019
I don't want to sound over dramatic but if Lanzini plays against Fulham it will be the best day of my life

— . (@lanzinigoat) February 20, 2019