West Ham fans on Twitter plead for Zabaleta to stay following Fulham display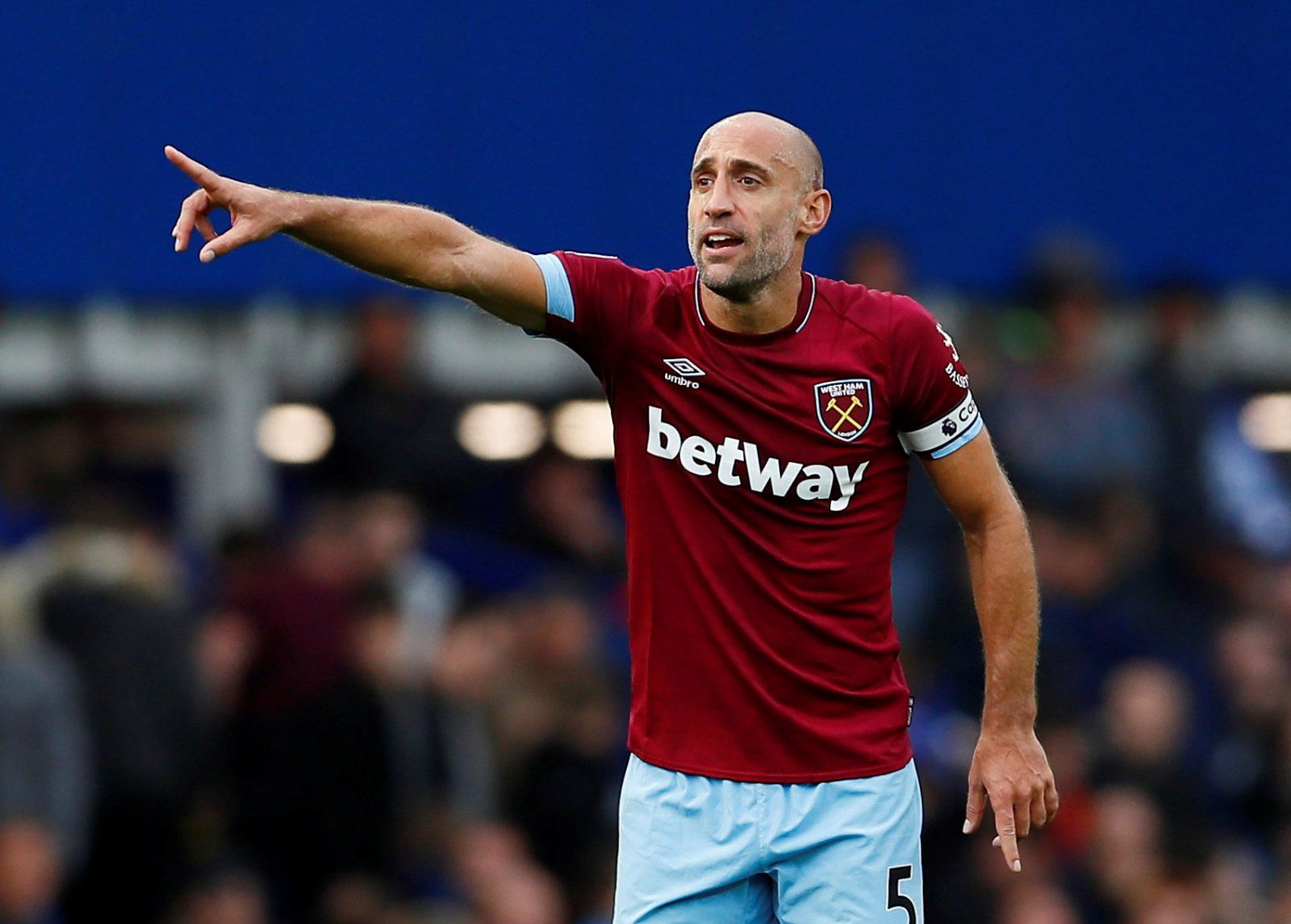 West Ham made it four Premier League wins on the bounce after they beat Fulham 2-0 at Craven Cottage over the weekend in what was a very disciplined performance by Manuel Pellegrini's side on the day.

At the back, the likes of Man of the Match Fabian Balbuena and Pablo Zabaleta put in solid defensive performances, which were as vital as Robert Snodgrass and Michail Antonio's goals.
The Hammers now sit just two points behind sixth place Manchester United and have the above names to thank for their latest victory as their accession up the table continues.
Going forward, though, Pellegrini might not be able to call upon Zabaleta for such games with the 33-year-old's contract set to expire at the end of the season.
And should he not put pen to paper on a new one, it will come as a huge blow with the Argentinian's form having been exceptional in recent weeks.
Have a look at what West Ham supporters are saying following Zabaleta's latest display below…
2 more years, 2 more years Zabaleta!

— TheBubbleBlower (@BubbleBlowerWHU) 15 December 2018
2 more years 2 more years zabaleta 2 more years 2 more years I pray 2 more years 2 more years zabaleta plays football the West Ham way

— Jack (@jackgiddings3) 15 December 2018
Zab, make sure you are here next season. Thanks.

— Paul Cole (@DjPaulCole) 15 December 2018
2 more years 2 more years zabaleta!!!! 2 more years 2 more years I say!!!!

— Charlie Levy (@CharlieLevy92) 15 December 2018
Two more years
Two more years
Two more years I pray
He's Pablo Zabaleta he plays the West Ham way

— Matt (@MGHAMMERS) 15 December 2018
Class again today Zaba as usual. Sign the contract you've still got it in you for the premier league, you'll be a wasted talent abroad @pablo_zabaleta

— Steve (@irons80) 15 December 2018
Please stay Pablo

— Luke Metcalf (@Lukemet02) 15 December 2018