West Ham fans on Twitter slate Noble after Saturday showing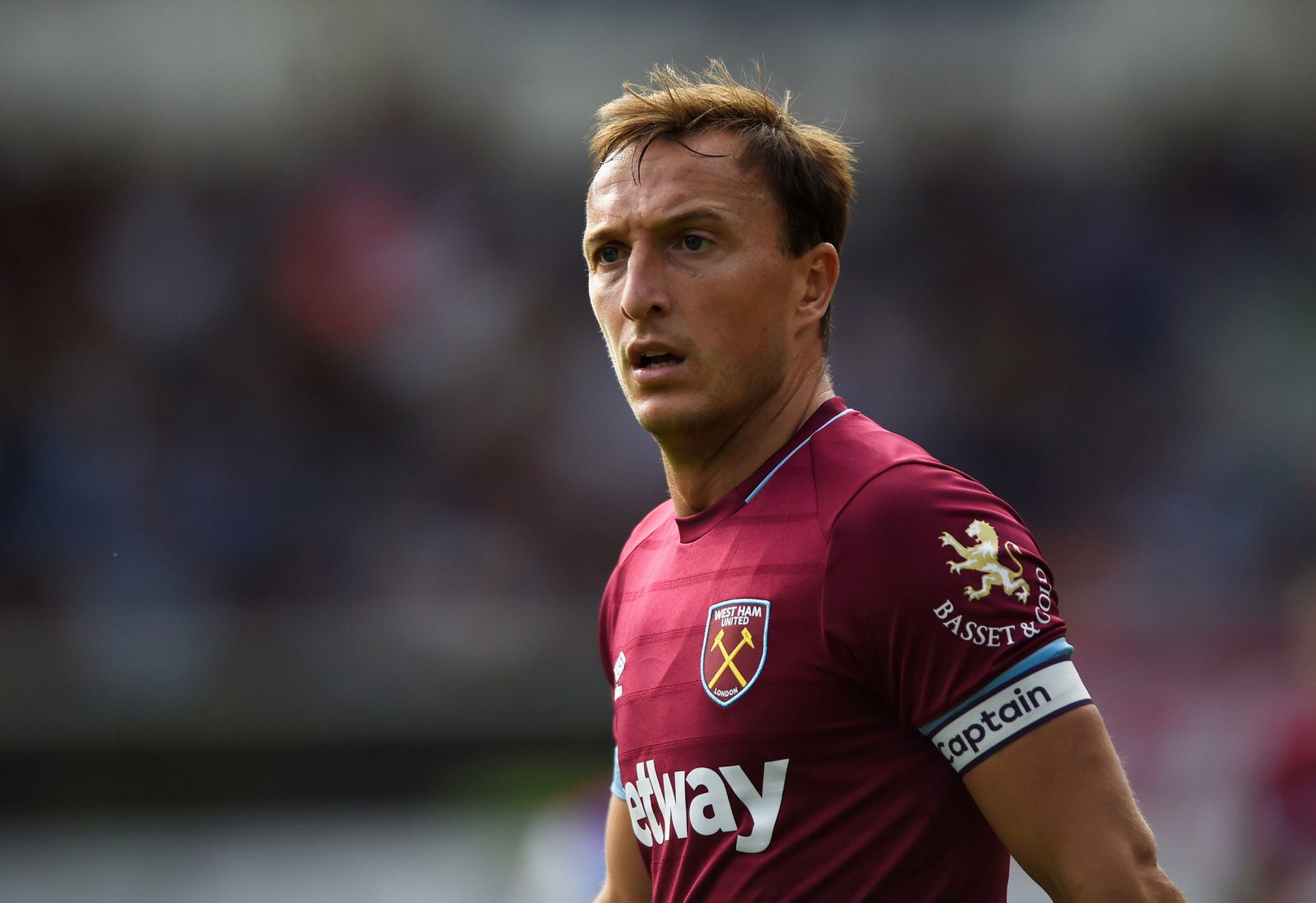 Mark Noble is one of those who will always be synonymous with West Ham United. The English midfielder has been a Hammer for his whole career and now, at the age of 31, a lot of fans are ready to see him leave. The midfielder got sent off against Leicester City yesterday for a horror challenge, leaving his side a man down for over 50 minutes.
We're down to 10 men. Noble is shown the red card for a challenge on Ndidi. #LEIWHU 0-1 (37)

— West Ham United (@WestHamUtd) October 27, 2018
Noble couldn't even make half-time before attempting to snap Wilfred Ndidi's ankles. Rightly, the 31-year-old was sent packing and when his side conceded a late late equaliser the fans only had him to blame. Manuel Pellegrini's side were defending bravely all throughout the second half and had little in the way of attacking opportunities due to the Foxes numerical advantage.
The irony of Leicester's equaliser was that it was Ndidi, the man who Noble was sent off for fouling, who scored the dramatic late goal. A huge deflection saw it find the net but that won't matter to the Irons. After the club started the season in poor form the three points yesterday would have been huge. Unfortunately, it simply wasn't to be, though, and as the Hammers sit 13th on eight points, they only have Noble to blame for the fact that their total isn't ten points.
You can read The Hammers' verdict on Noble here:
Noble's time has surely come to an end…

— Joe Ashley (@realjoeashley) 27 October 2018
He's been very poor today even before the red card

— Paul Jones (@djkipper74) October 27, 2018
He's a liability – has one good game in about 10 !

— arniewilshere (@arniewilshere) October 27, 2018
Gone to sleep!
3 match ban with that innit?

— jason webb (@wordsbquick) October 27, 2018
Nobles too slow.. his times up

— Brian Hall (@CockneyBri) October 27, 2018
Liability the way he tackles in the modern game

— Staffordshire COYI (@martynr61) October 27, 2018
The way he tries to tackle is pointless

— WestHamFanTone (@WestHamFanTone) October 27, 2018
Well played noble, let the team down nice one

— Shane (@Sgmann_) 27 October 2018
Embarrassing. Can't believe he tried to argue it. Tbh, he shouldn't be playing every week anyway

— Lukas (@lu_thirty_1) October 27, 2018
The Hammers were fuming with Noble yesterday and will be pleased to see him miss out through suspension next time out.