West Ham fans on Twitter unhappy with developments surrounding Fernandes' future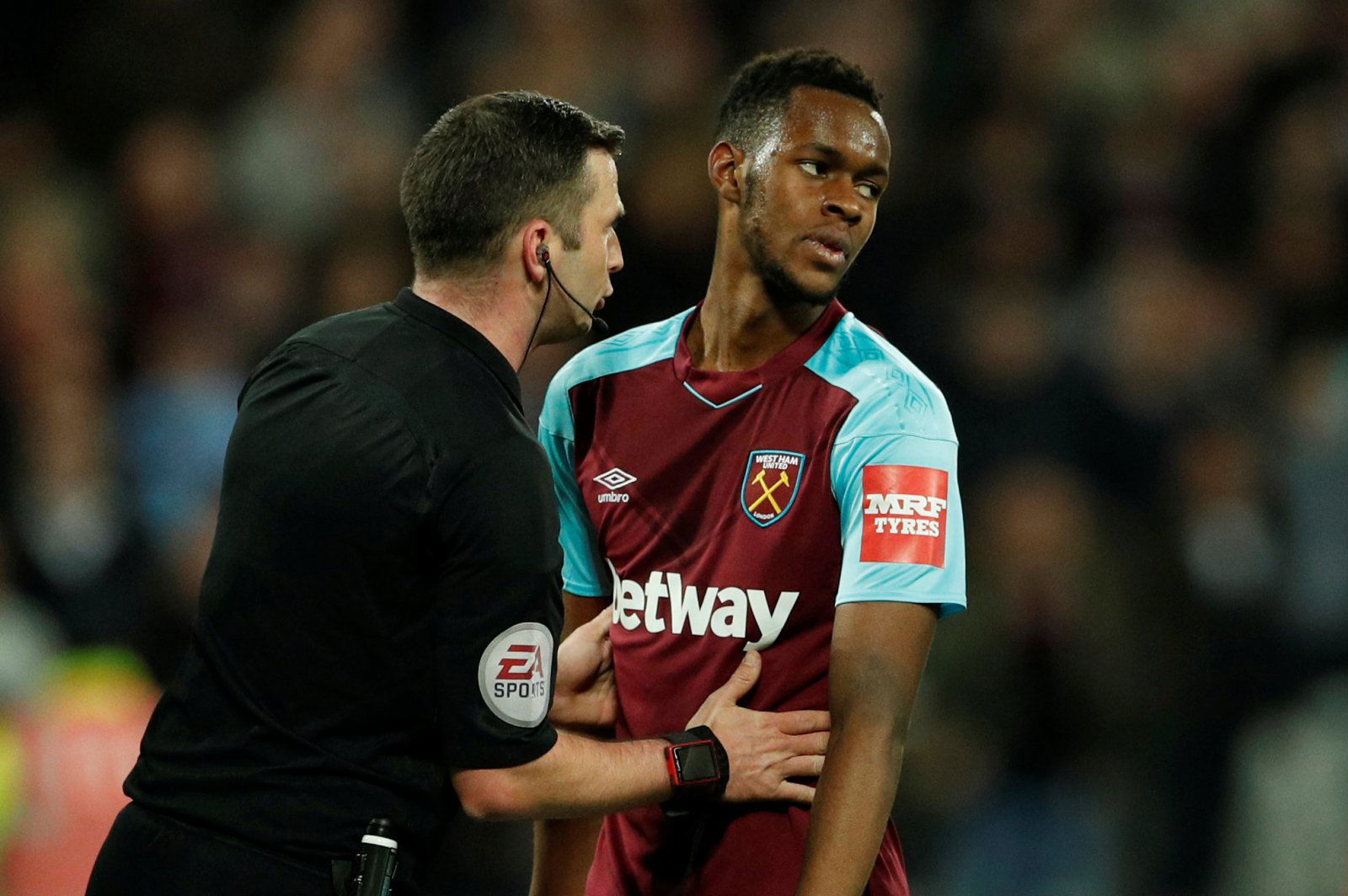 West Ham look set to be one of the busier teams during the deadline day of this summer with deals to both sign and sell players in the works.
And one of the players who is set for the exit door is Edimilson Fernandes.
According to Sky Italy's Gianluca Di Marzio, West Ham are close to agreeing a fee with Serie A side Fiorentina for the sale of the 22-year-old, who is valued at £4.5m by Transfermarkt.
Last season, Fernandes was already on the periphery of West Ham's squad and given all of the signings the Hammers have made this transfer window, the Switzerland international's standing is unlikely to change.
Fernandes, though, still has a lot of potential, so it may come as a disappointment to some that he is joining Fiorentina on a loan with a view to it becoming a permanent deal.
Have a look at what West Ham supporters are saying on Fernandes' imminent departure below…
I think he's got massive potential ….needs a season with plenty of game time ……good deal for all involved hopefully hel come bs i next season a better player for it

— David Hughes (@DavidHu54131696) 8 August 2018
Surprised tbh especially since Lanzini is injured, he would be a good squad player

— Rob2018 (@Westham2018) August 8, 2018
Let him and Kouyate go and bringing in Sanchez ,further weakens a poor midfield .

— Farehamhammer (@FarehamHammer) August 8, 2018
Hope not. Think he will improve with experience & to me he's shown enough over the past two seasons. More than Kouyate and even Noble to be honest. It's also an area that we are light, so if he's off I'd expect two midfielders coming in.

— Neil Martin (@nmengland) August 8, 2018
Keep.

— Steve (@HammerForLife) August 8, 2018
Not keen on the optional buy at all, decent player.

— TotalWHU (@TotalWestHam) August 8, 2018
Gutted! Always rated Fernandes

— Lorenzo Pace (@lorenzopace7) August 8, 2018
really would prefer him to stay, he didnt get a fair crack under moyes

— Pedro E Son (@pjeason2) August 8, 2018