West Ham fans on Twitter wanted Diop to start to complete perfect lineup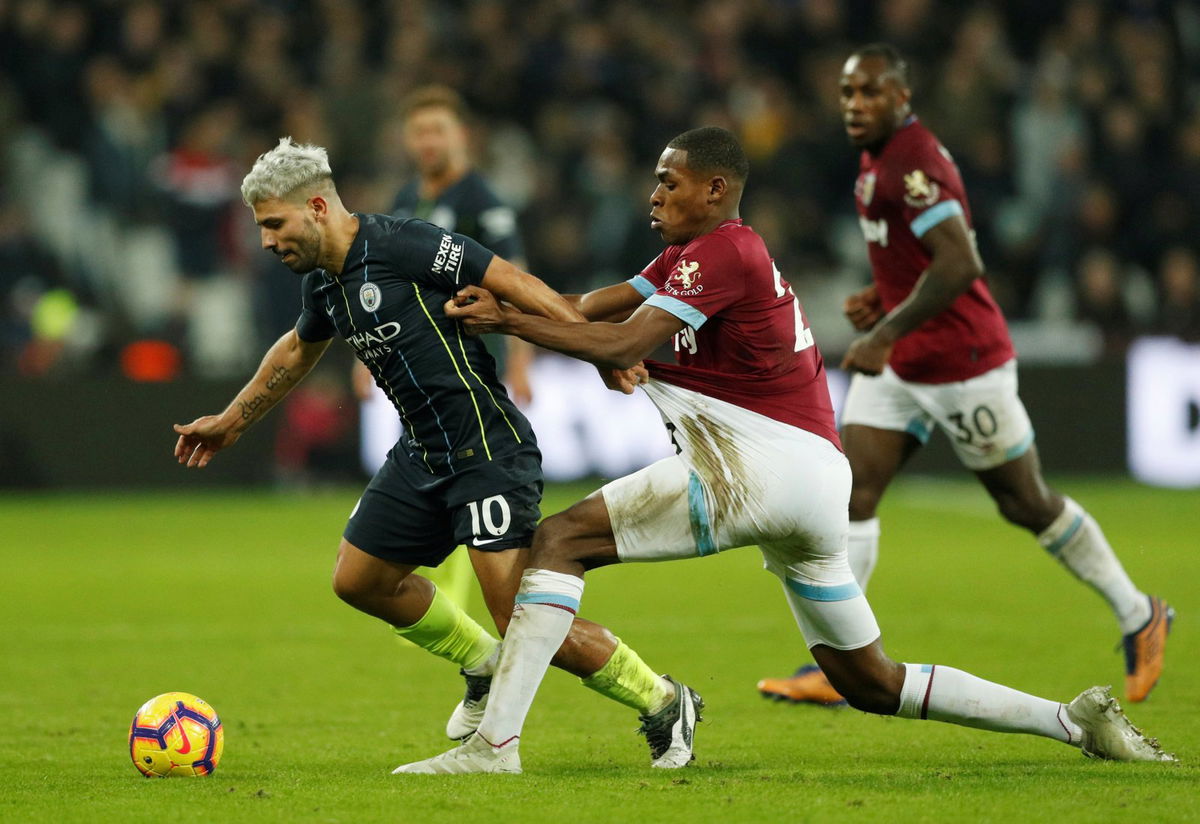 When yesterday's team lineup was announced there were West Ham fans far and wide absolutely buzzing to see both Javier Hernandez and Marko Arnautovic starting together, with Manu Lanzini and Felipe Anderson in behind. The one change they would have made to complete the perfect lineup would have seen Issa Diop start ahead of Angelo Ogbonna.
Felipe Anderson is back and Chicha and Arnie both start! pic.twitter.com/vnnmSU8FZa

— West Ham United (@WestHamUtd) April 8, 2019
Back in late 2018, it was Diop and Fabian Balbeuna who struck up a fearsome partnership at the heart of the Hammers' backline, and the supporters are desperate to see that again. Balbuena has been the one missing from the lineup more often than not, but yesterday saw him make his first start since the 22nd December, and the Irons were all gutted that he wasn't partnered by Diop.
It was an understandable choice from Manuel Pellegrini. Diop has featured plenty of times this season and giving him a rest was probably the correct decision. It meant that the Hammers had to see Angelo Ogbonna feature in his place, but hopefully, the Stratford club can now revert to their favourite defensive pairing of Diop and Balbuena for their next game when they travel to Old Trafford to face Manchester United in Saturday's later kick-off.
You can read the Hammers' calls for Diop here:
Amazing lineup except for Diop being dropped to the bench.

— Alexander Deeley (@ajdeeley1) April 8, 2019
Diop and balbuena was so good together

— West Ham Stats (@TheWestHamVault) April 8, 2019
How what and why is diop on the bench and ogbonna starts! Diop and balbuena are the better partnership

— Aaron Parris (@Aaron_Parris) April 8, 2019
Almost spot on! Diop should start over Ogbonna.

— Finnish Hammer (@AlmostaTrueFan) April 8, 2019
Bring Diop on

— caroleann (@madnessnut) April 8, 2019
Should be diop over ogbonna

— Scott Gibbs (@scottgibbs8) 8 April 2019
Ffs I just wanna see Diop and Balbuena together

— MarleyMou (@MouMarley) 8 April 2019
Finally Balbuena is back, but for Diop!!! What's with this obsession with Ogbonna who's our worst player (Bar Perez and Arthur)

— Jason Hoskins (@JasonHo94454369) 8 April 2019
The Hammers loved their starting lineup but were all frustrated to see Pellegrini get so close to getting i perfect and then going with Ogbonna over Diop.