West Ham fans take to Twitter to marvel at Lanzini return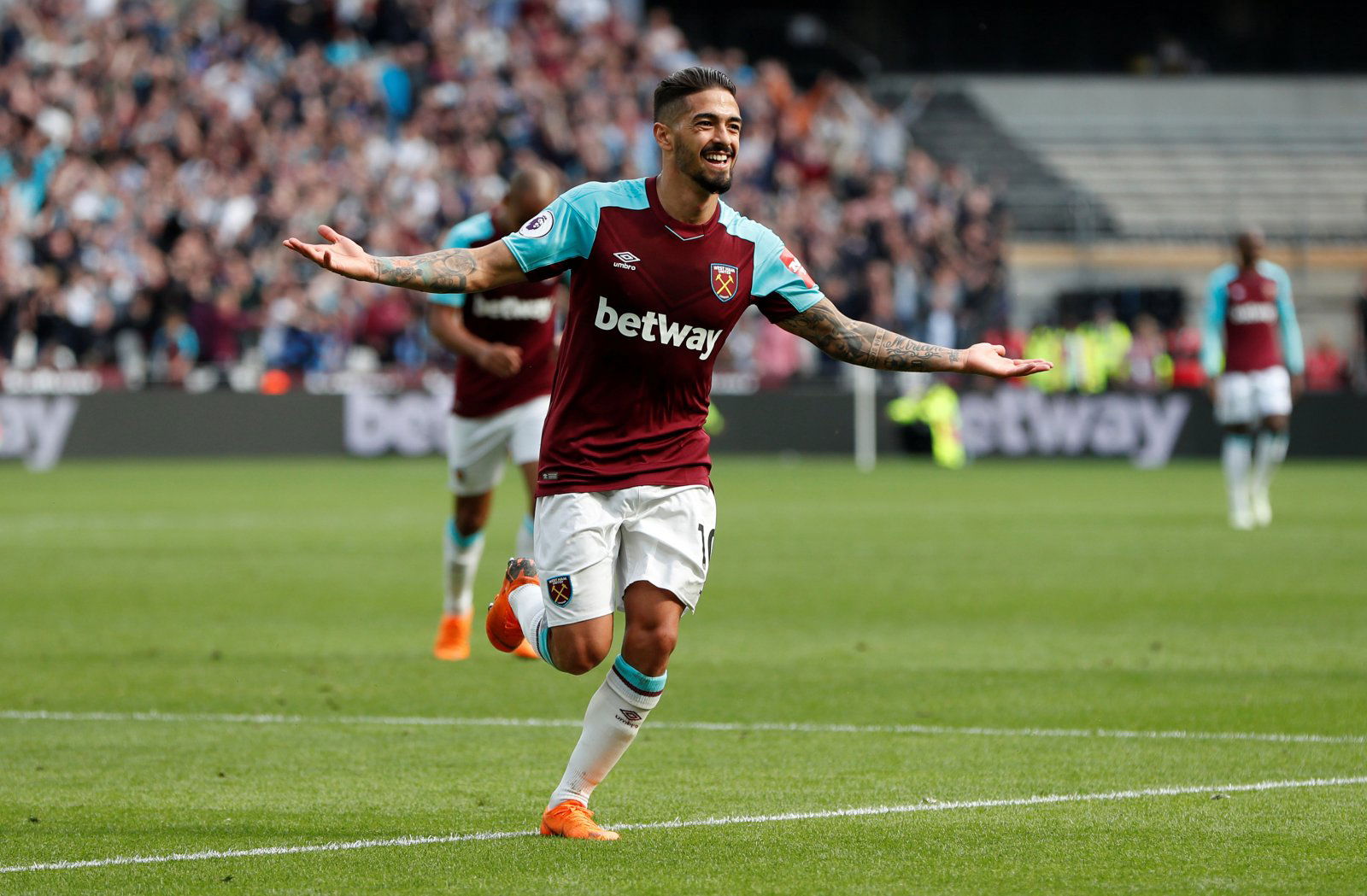 Yesterday saw Manuel Lanzini make his return to the West Ham side as a starter. Before the Newcastle clash, the Argentine had made two appearances for the Hammers after his injury return and after upping his game time from a 15-minute cameo to a whole half before yesterday stepping up for a full 90 minutes.
Manu's first touch is and he's had a 95.6% pass accuracy so far in this match! How pleased are you to have him back?! #WHUNEW 2-0 (57)

— West Ham United (@WestHamUtd) 2 March 2019
The Hammers have really missed Lanzini this season so far, and now that he's back the supporters are elated. If Manuel Pellegrini can get his side going forward with a trio of Lanzini, Marko Arnautovic and Felipe Anderson then they'll be one of the toughest sides in the Premier League to keep out. That front three could take any defence apart on their day, and Lanzini is the gem in all of it.
When the Argentine midfielder suffered his shocking injury just weeks before the start of the World Cup a lot of the Irons believed that they might even have to wait until the start of the 2019/20 season before he's able to play again. Despite those initial fears, the attacking midfielder has been able to get back well ahead of schedule and seeing him shine in this side before the end of the season is a huge bonus.
You can read the Hammers' thoughts on Lanzini here:
I literally forgot how good he is.

— Jeff Erramouspe (@jefferramouspe) March 2, 2019
The jewel

— andrew wickstead (@AndrewWickstead) March 2, 2019
— Alfie (@alfsterpmc) 2 March 2019
Over the moon. The guy is absurdly magic.

— Chris Page (@ChrisPageFFE) March 2, 2019
Buzzing #AintNobodyLikeLanzini

— Santa Cruz (@jakcruz2) March 2, 2019
— dika (@dikaooong) 2 March 2019
You have no idea.

— San Pellegrini (@PellegriniFC) 2 March 2019
The Hammers can't get enough of Lanzini and would do anything to keep him fit and avoid any further injuries now he's finally returned.