West Ham United: Fans defend David Moyes from 'ridiculous' criticism
Fans of West Ham United have taken to Twitter to defend Hammers boss, David Moyes, from criticism following Monday's loss to Chelsea.
In the fixture, Moyes sprung a surprise by starting club captain Mark Noble in attacking midfield, a player who had not been selected in the manager's starting XI since the opening fixture of the Premier League season.
In fact, West Ham have only failed to score in two league games so far this term, both of which Noble has started and both of which the Hammers have lost – so perhaps there is room for some debate as to why he played it so safe at Stamford Bridge.
However, after the West Ham boss came under fire on Twitter, with one large fan account stating that he was the 'only person to blame' for the 3-0 loss to Chelsea because of his 'awful tactics' and 'awful setup', large sections of the West Ham faithful lept to the support of their manager, rubbishing this criticism.
Do you think Moyes was to blame for the Chelsea defeat?
Yes
No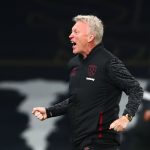 So, what exactly did these West Ham United fans have to say in defence of David Moyes?
That's a shocking statement, what did Moyes do wrong ?? We created chances to get something from the game and we didn't take them !

— conor reilly (@conorre55667990) December 21, 2020
It's always the same. Win a game, the manager's a genius. Lose and he's a complete idiot. We restricted Chelsea to one chance before their lucky 2nd goal and had two good goals ruled out. Fine margins, no need to panic and make ridiculous accusations about poor management.

— discodave (@DaveWilliams159) December 22, 2020
You are so deluded 😂 we've dominated the second half, it's not Moyes' fault we can put it in the net is it

— whufcopinions (@whufcopinions) December 21, 2020
We've literally dominated at Stamford Bridge and conceded 3 unlucky goals what are you on about? This agenda you have against Moyes is honestly ridiculous.

— Luke Metcalf (@lukem02) December 21, 2020
Here we go let's blame Moyes by getting beat by a top 6 side and our paper thin squad

— Oljay (@ollyk99) December 21, 2020
Wow you are clueless

— Dan Stocker (@Dan_stocker) December 21, 2020
In other West Ham news, fans of the club have been begging GSB to land this 'perfect' January signing, find out more here!