Aston Villa: These fans showed their support for Jack Grealish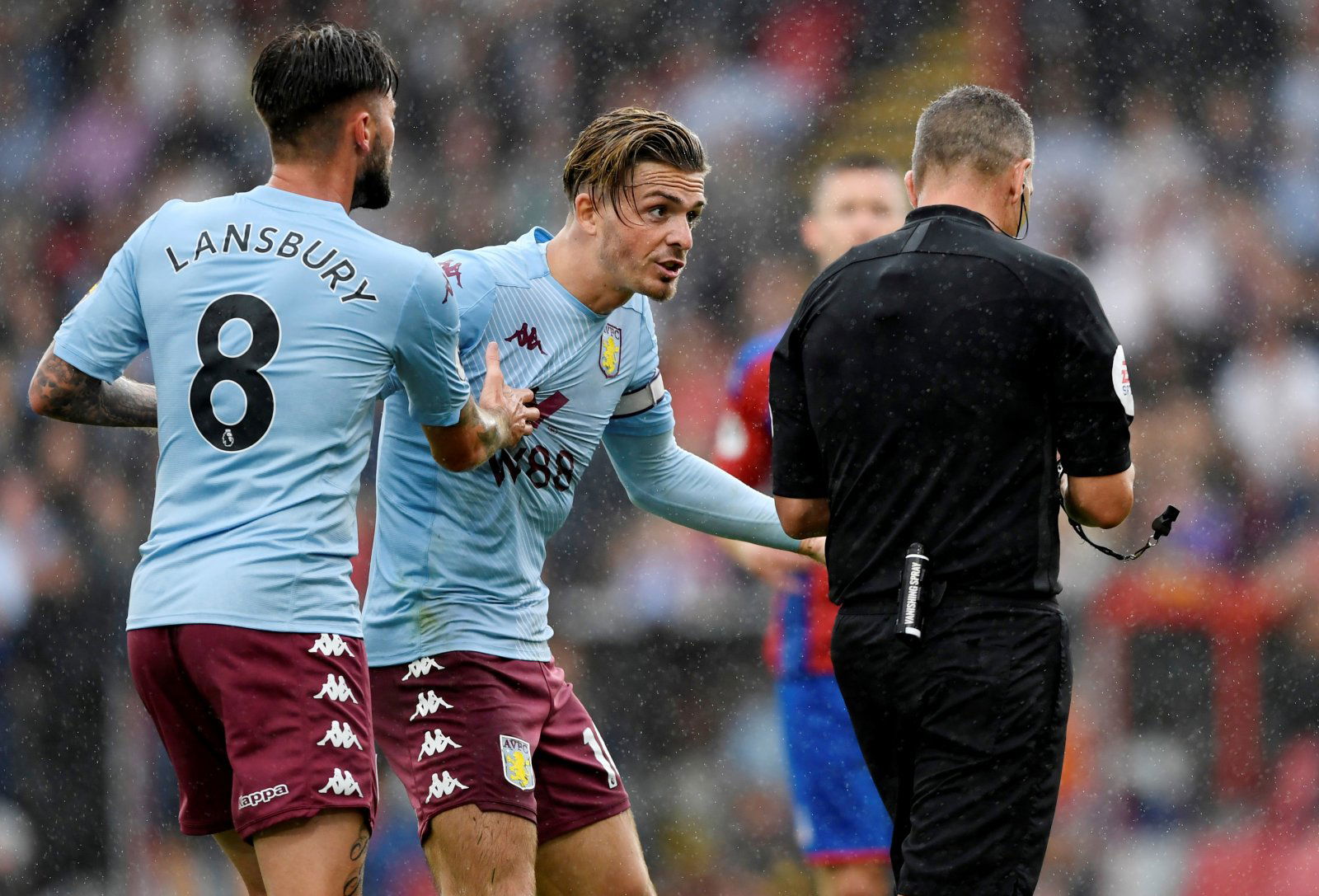 Aston Villa's disallowed goal against Crystal Palace was definitely the most contentious decision in the Premier League over the weekend.
There has been plenty of discussion about the call, with Jermaine Jenas going as far as deeming it "one of the worst decisions I have ever seen" on Match of the Day, via The Birmingham Mail.
Jack Grealish has given his thoughts on what happened during the incident via his personal Twitter page:
Can't believe the decision today to disallow the goal should've came away with a point. We rest up now and go again after the international break #AVFC pic.twitter.com/CxttDD3Wdw

— Jack Grealish (@JackGrealish1) August 31, 2019
It was the Villa captain who was at the centre of the drama, as it was he who went down when he played the pass which Henri Lansbury finished off, for what would have been a late equaliser.
Kevin Friend decided to disallow the goal because he deemed Jack Grealish to have dived, blowing the whistle before the ball had crossed the line, meaning the incident couldn't be reviewed by VAR.
Grealish and many others involved with Villa feel hard-done-by after having a point taken away from their grip, as Dean Smith was quoted by The Telegraph as saying: "The officials are human and they make mistakes, but they have to be better than they were today, in my opinion."
A selection of Twitter reaction to the decision, including posts from frustrated Aston Villa fans, can be seen below:
Just keep on keepin on Jack – u & the boys are just gettin started!! We all believe in u, Deano and the rest of the boys. U live & learn. The ref was a joke!! MOTD said worst PL decision ever!! But we gotta win b4 so these sorta bad decisions aren't the clincher. #utv #vtid #avfc

— LLB (@LLB_xBC) September 1, 2019
Clipped outside the box, fouled within but didn't shout 4 either and provided a great assist.

— Dean Turner (@deanturneramen) August 31, 2019
Amazing run in the last seconds.. Should've been rewarded for the attacking intent despite the 10 men.

— Greg Austin (@the_gregaustin) August 31, 2019
call out the ref #sackkevinfriend

— magician mcginn (@MagicianMcginn) August 31, 2019
Head up Jack! We all know that the ref had a shocker! We go again #Avfc #utv

— Beard Of The Match (@BeardOfTheMatch) August 31, 2019
Chin up Jack. Get it out your system. We were robbed but the break will do us good!#UTV

— Up The Villa (@UpTheVillaUK) August 31, 2019
Aston Villa fans, how frustrated were you with the decision? Join the discussion by commenting below…