England fans crucify Declan Rice after West Ham man's performance against Kosovo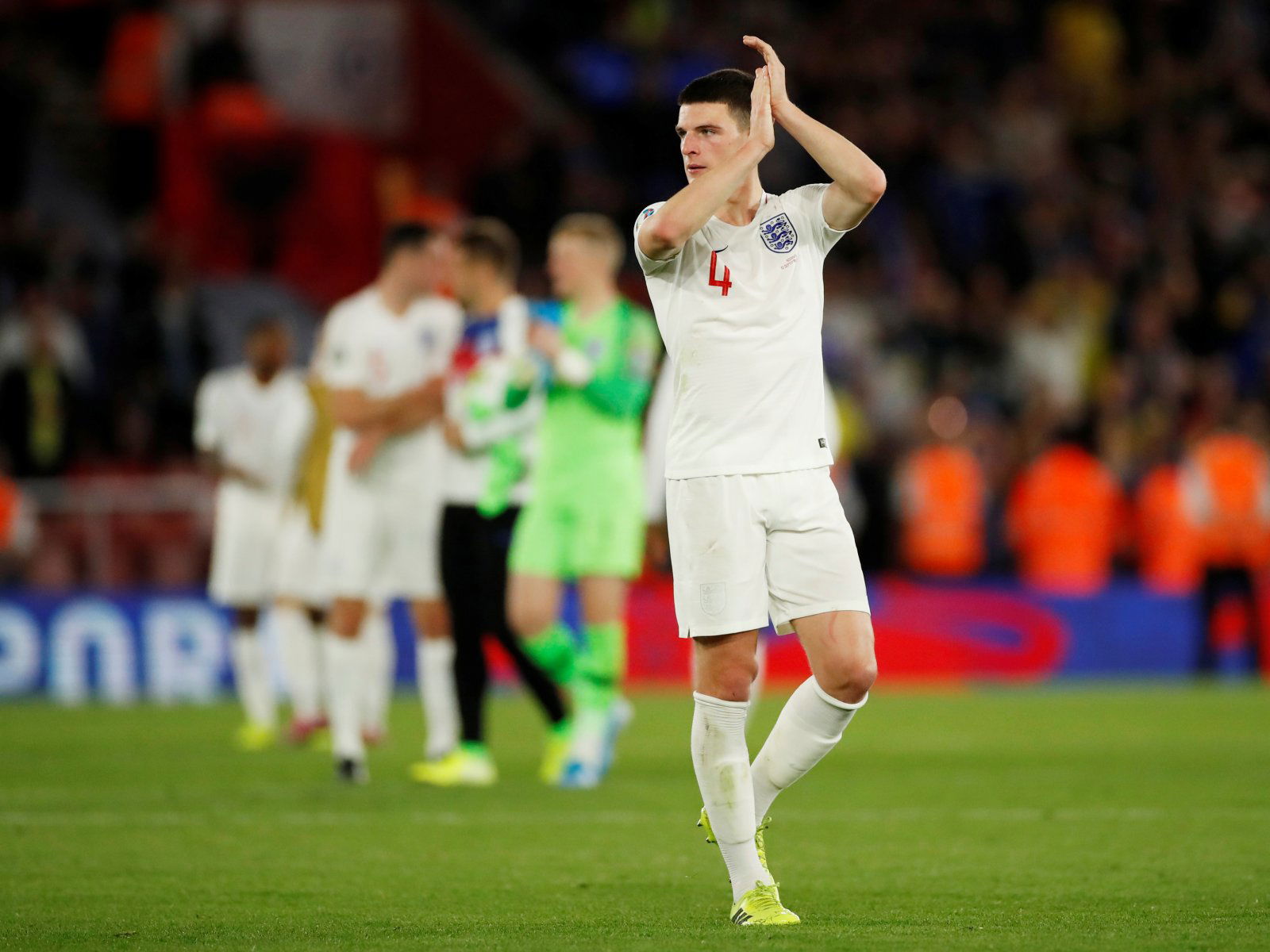 West Ham midfielder Declan Rice has come in for come criticism after his performance for England on Sunday night.
The 20-year-old lined up alongside Harry Winks and Alex Oxlade-Chamberlain in a three-man midfield for England but was relatively ineffective, completing no dribbles and no key passes (via WhoScored).
Has Felipe Anderson been a disappointment this season?
Yes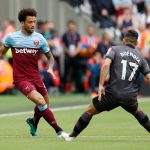 No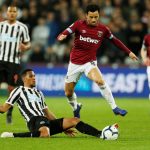 Indeed, there is an argument that as a defensive midfielder there is no need for him to be executing either of the above, but the fact that he completed just one tackle all game is perhaps slight cause for concern.
After the match, Roy Keane – who was working as a pundit for ITV – said that Rice has a lot to improve on if he is to remain a consistent fixture in the England set-up.
"Well, where he [Rice] needs to improve, there's plenty of aspects," said the former Republic of Ireland assistant manager, who worked closely with the West Ham midfielder at international level before he switched allegiances to England (via Metro).
"When you think about him, over the last few months he's had a lot of praise. I've looked at him pretty closely, I've worked with him when he was with the Irish squad.
"Where he needs to improve, where do you want me to start? His positional play, I don't think he's been consistent enough, he doesn't stay with runners, he's sloppy in possession, I can go on." Not bitter at all, Roy.
Here's what a selection of England fans had to say about Rice's performance on Twitter after the game…
Declan Rice is one of the worst footballers i've ever seen. Any club willing to spend 60m+ or whatever it is on him should just be folded reet now.

Absolutely rotten player. #ENGKOS #rice

— Paul W (@PJ_Walker88) November 17, 2019
Declan Rice is the sort of player that spends the game pointing at the wingers and full backs whilst shouting "SHAAAAPE"

Always offers to take the ball off centre backs as well, before giving it straight back to them.

— GeorgeWeahsCousin (@WeahsCousin) November 17, 2019
Harry winks all day over Rice. He's abysmal

— Sean Allen (@shanty_sean) November 17, 2019
Said it before and I'll say it again, Declan Rice is awful 🤦🏼‍♂️ so overrated.

— Dan McLaughlin (@MaccaLFC3) November 17, 2019
Declan Rice is just woeful. A CDM has to set the tempo and he simply doesn't slow ponderous backwards sideways and he's not even good defensively. Just a shocking football er 🤦🏻‍♂️

— TAS⚽️ (@coys100) November 17, 2019
Wish Declan Rice chose to play for Republic of Ireland instead of England ngl.

— Tom (@CynicalLive) November 17, 2019
What did you make of Rice's performance? Comment below!