Felipe Anderson can wreck Liverpool tonight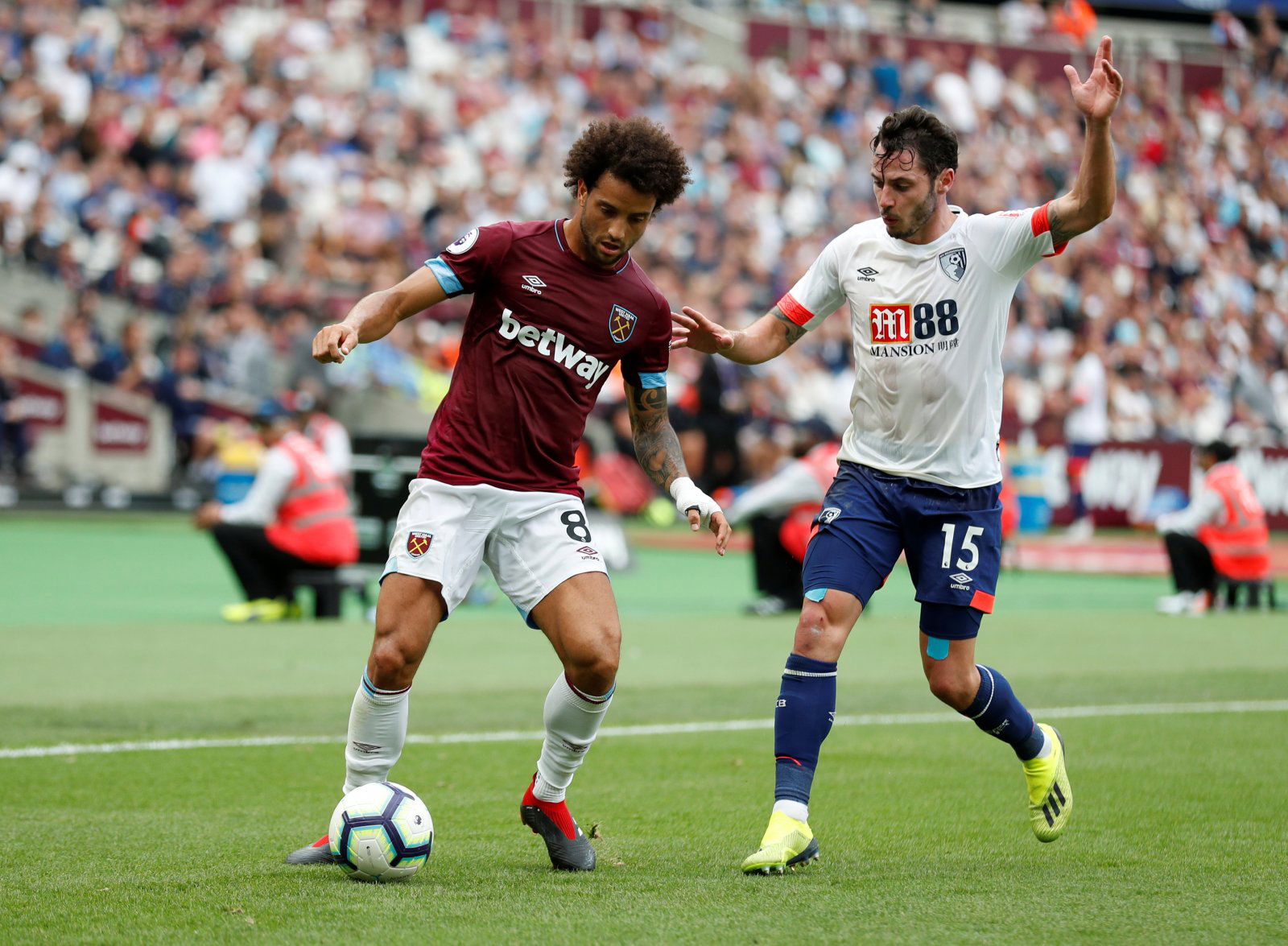 The focus will be on West Ham United's Felipe Anderson and Liverpool's Mohamed Salah on Monday night when the Hammers welcome the Reds to the London Stadium in an important league clash for both sides.
Manuel Pellegrini will be hoping his team can put in a more disciplined performance against the league leaders following a disappointing 3-0 defeat at Wolverhampton Wanderers last week.
This will require a better showing from Pellegrini's main players, like Anderson, who has been a standout performer for the East London club this campaign.
Three defeats in as many games have seen West Ham struggling for consistency and despite the commitment from Marko Arnautovic to remain at the club for the remainder of the season, at least, a player like Anderson has failed to take responsibility when the team has had its back against the wall.
But, the quality of the 25-year-old will have any team in the competition a bit worried and Liverpool will need to be at their defensive best to keep him quiet come kick-off.
Anderson could particularly be dangerous to the Liverpool defence who are currently without Trent Alexander-Arnold and Joe Gomez and if Jurgen Klopp decides to play Jordan Henderson at right-back again, Anderson could really fancy himself on the left-wing to cause them trouble.
With Manchester City breathing down Liverpool's neck, following their 3-1 win over Arsenal on Sunday,  Klopp will be ever reliant on the brilliance of Salah from now on to guide Liverpool through this challenging part of the season and maybe the Premier League crown.
Liverpool struggled to get going against Leicester City last week and will need the likes of Salah and Roberto Firmino to step-up and put West Ham to the sword.
However, it could be Anderson who has the last laugh.