Jonjo Shelvey has what it takes to be a good signing for West Ham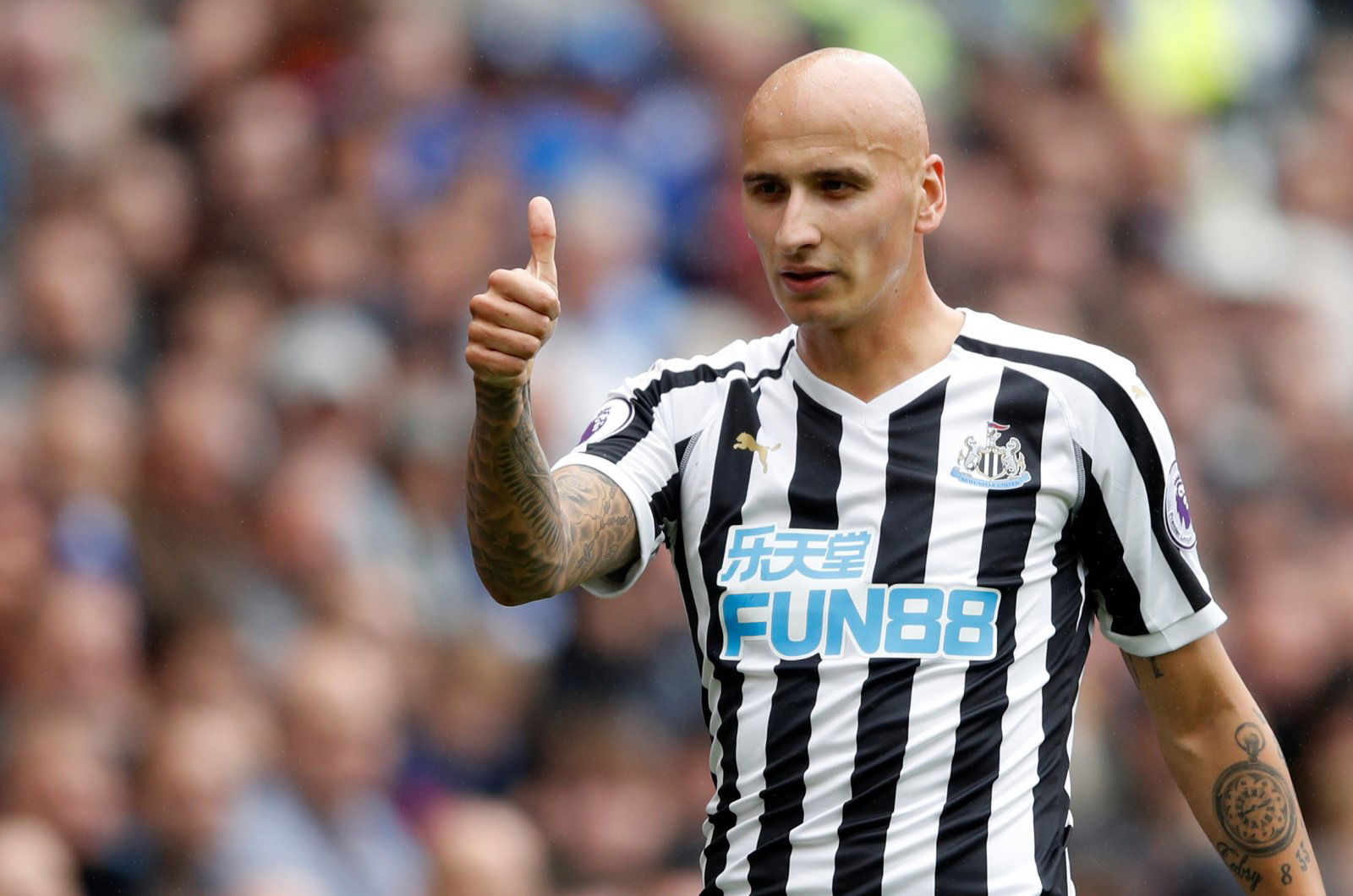 With another win under their belts, what's not to love about West Ham at the moment? Manuel Pellegrini has got the boys playing brilliantly and with a bit of consistency from now until the end of the season, their European aspirations may still be a possibility.
Whether you want Europa League or not, it would be a terrific achievement for West Ham to finish in seventh place, having stumbled out of the Carabao Cup and the FA Cup, making their season looking utterly miserable at times.
Disappointment has now turned to positivity, surrounding the brilliant unveiling of the Billy Bonds Stand and the football on the pitch has improved as well.
Having spent an eye-watering £100 million on new players last season, West Ham aren't finished yet. Clearly, they're on the hunt for constant improvement and the players they're linked never seem to dry up.
One of those is reportedly (as per the Daily Mail) Newcastle midfielder Jonjo Shelvey, a player that seems to fit the billing of a West Ham player.
Shelvey, (who is valued at £13.5 million on Transfermarkt) still remains an attractive proposition for West Ham, despite Rafa Benitez seemingly dropping him to Newcastle's fifth-choice midfielder.
Having made 12 appearances this season, Shelvey has gone from being the Magpies main man to someone who can't get a game.
A transfer to the Hammers has always been discussed amongst fans but never fully come to fruition, which could all change this summer.
Although there might be doubt, what cannot be argued is the Englishman's work-rate, determination and skill.
Getting the best out of Jonjo Shelvey would make for a very happy set of West Ham supporters because he could be the missing man in their current set-up. Alongside Declan Rice and Mark Noble, Shelvey could complete the Irons' midfield, making the team a lot easier on the eye and giving Jack Wilshere something to think about.
The capture of the former Arsenal hasn't worked out at all and Shelvey's potential arrival would go some way into capturing some of the talents Wilshere can no longer provide consistently enough.
Do you agree… Let us know!