Losing Pablo Zabaleta would be unwelcome for West Ham United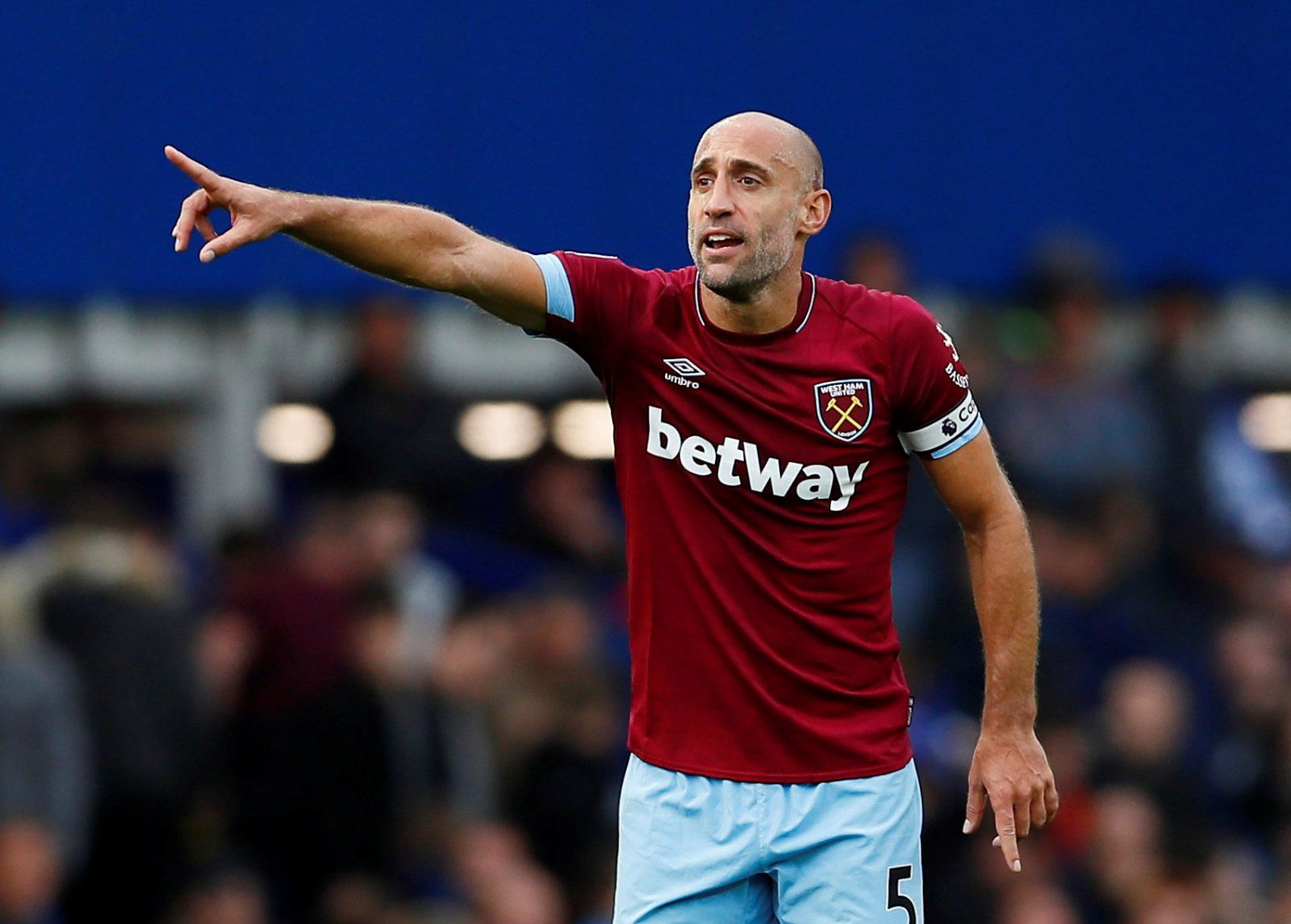 West Ham United could have quite a big right-back problem on their hands at the end of the season if first-team regular Pablo Zabaleta decides to leave when his contract expires.
The former Manchester City player, who donned the captain's armband on Saturday when the Hammers beat Burnley, has been linked with a move to the Middle East, according to a report by Arab News.
In an interview with the publication that was published late last week the 33-year-old Zabaleta spoke about what the future has in store for him, suggesting that he still has a few years left in him and is considering a stint in either Italy, where he has never played, or the Middle East.
"If I carry on playing in Europe, Italy is one of those leagues I haven't played, but I have always been thinking about the Middle East. I first went to the UAE for the Under-20 World Cup in 2003 and have seen how much the region has changed," said the Argentinian who has 58 international caps to his name.
Zabaleta viewed playing in the United Arab Emirates, Saudi Arabia and Qatar as all promising opportunities that have interested him, saying the region has seen emphatic development and growth in terms of football. He also believes he could add even further value to the clubs in the Middle East due to his vast experience of playing in Spain and in England.
The West Ham player also believes it could be an opportunity for him to kick-start his managerial career, the same way Pep Guardiola did when he went to Qatar to finish his playing career.
Should Zabaleta leave than Manuel Pellegrini would have a major void to fill at right-back with only Ryan Fredericks currently in the squad as a suitable replacement. West Ham's activeness in the summer transfer window though suggest that they could have another busy one next year if Zabaleta leaves the club.