Marko Arnautovic is too good for West Ham but he really must prove it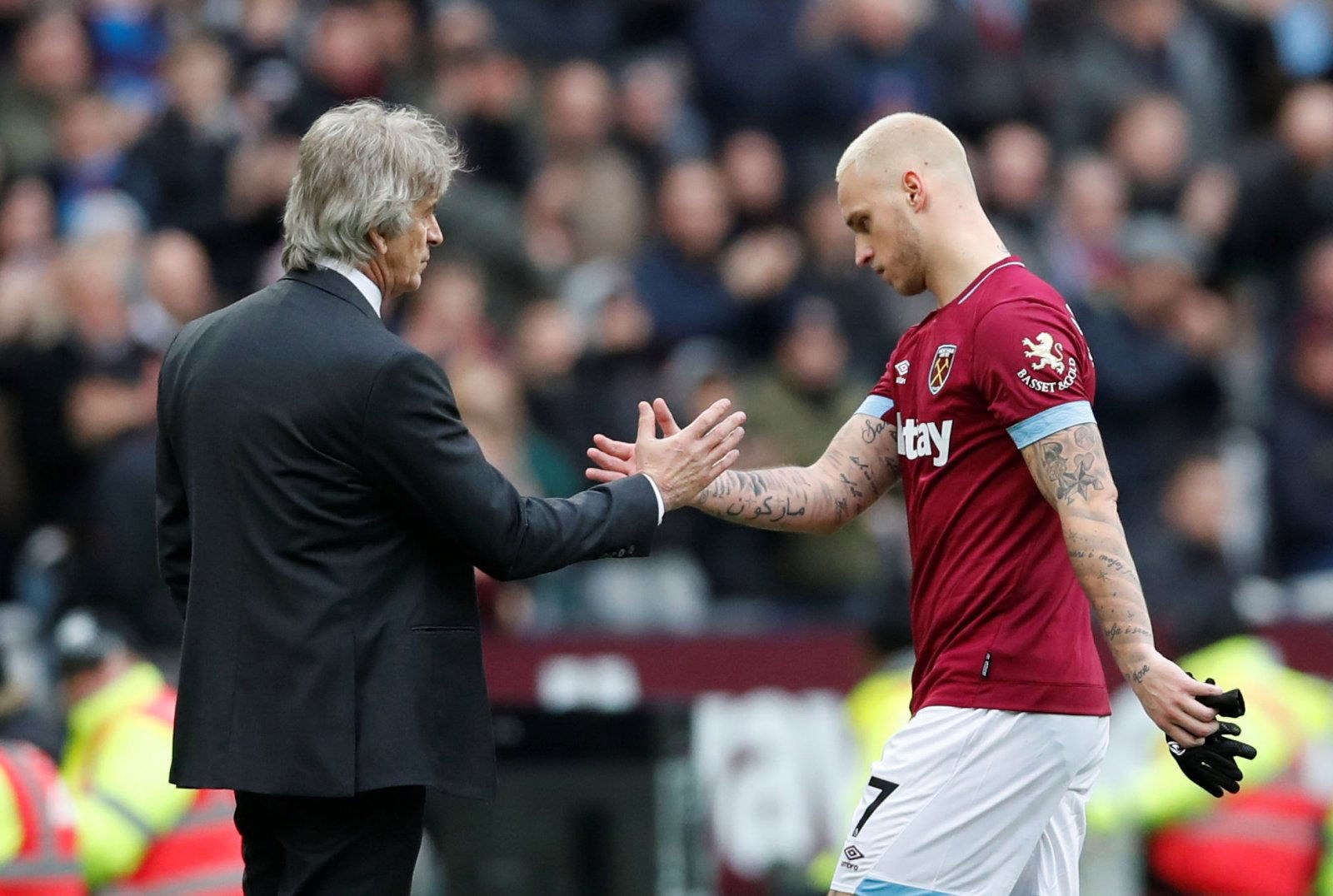 West Ham's main man Marko Arnautovic has been linked with a move away from the club for months, but he now needs to knuckle down and prove he's worth being snapped up.
The Austrian striker's brother pleaded with the club to let him leave in a statement in January, but his 'dream move' to an unnamed Chinese club fell through when a £35m bid was rejected. Why he wanted to go to China is beyond us all but since that deal didn't materialise, the talented frontman should perform like everyone knows he can to earn a move to a club which is a step up from West Ham.
Why he'd even want to leave The London Stadium in January is another question that's hard to answer. They're playing some great football at the moment and are looking capable of mounting a challenge for a European spot over the next year or so. However, if he really does want to leave, then he needs to get his head back into playing for the Hammers until the end of the season.
There's no questioning his quality, it's there, but his attitude is something that sometimes lets him down, and that's the difference between a good player and a world-class player – mentality. This is a test of character for the 29-year-old and could mean him signing for a Chinese club to rot away into obscurity or being picked up by a club already playing European football.
The opportunity to build up his goal tally is there. He's now playing alongside players like Samir Nasri, Manuel Lanzini and Felipe Anderson who will be able to set him up for fun against most opposition. West Ham are creating chances against the best sides in the league too and he could be finishing those as their main man up top.
If Arnautovic would lift his head up and realise what an opportunity he has in front of him, he could be playing European football next season, whether that be with West Ham or not. Surely that would be more of a 'dream move' than China?
Where do you think Marko Arnautovic will be playing his football next season?