Maxi Gomez can make West Ham forget about Marko Arnautovic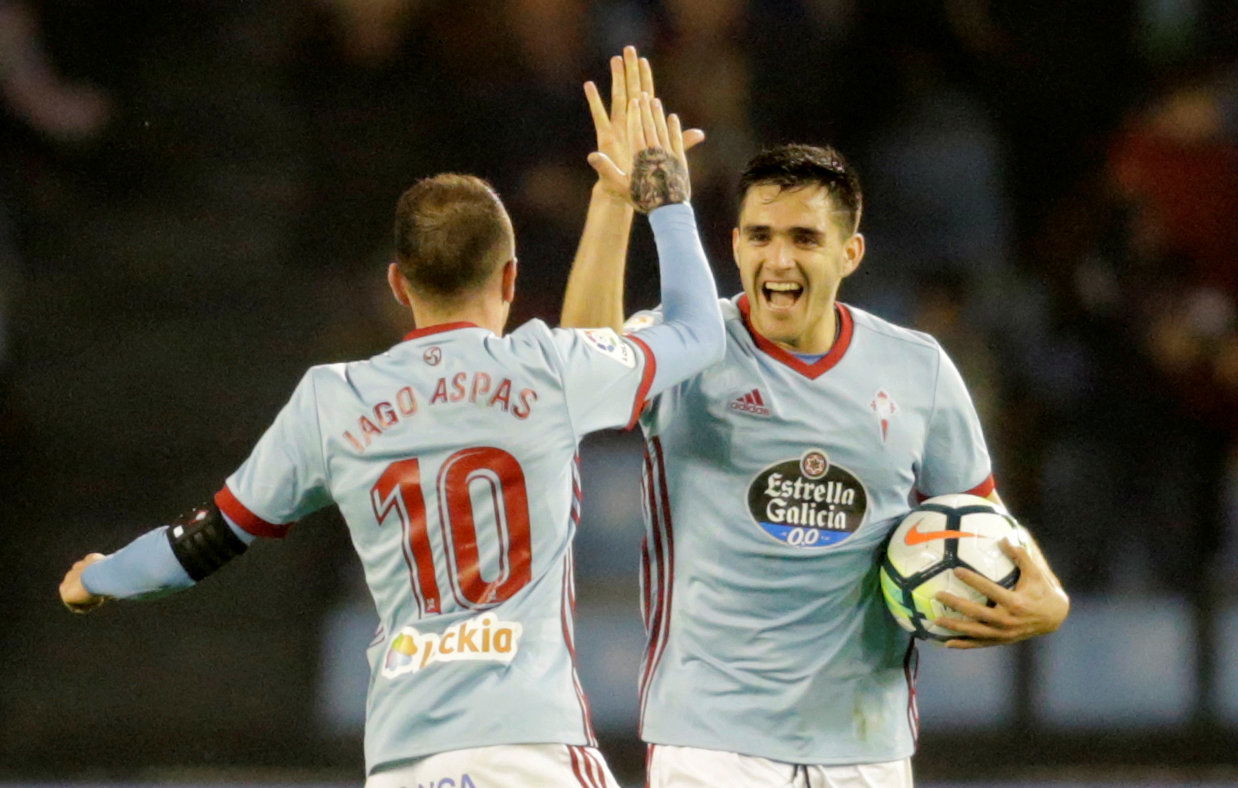 After Marko Arnautovic's unnecessary antics threatened to derail West Ham United's season in January, it's no surprise Manuel Pellegrini's seemingly sidelined him from his plans as of late.
The controversial striker may indeed have his move granted in the summer and, in fact, he probably should do. Yes, there was the new contract but – seriously – this coming summer needs to be where the Hammers can replace him with someone better.
They'll be looking to get a lethal goal-scorer for the influential Arnautovic and according to reports (via Daily Star), the Hammers are aiming to sign La Liga star Maximiliano Gomez from Celta Vigo. The Uruguayan international's earned a stellar reputation over the years, taking the Spanish top-flight by storm with his excellent work in the final third.
The 22-year-old is quite a complete striker who has a big influence in his team's attack.  He's scored 9 goals and assisted 5 so far this season, becoming a vibrant figure in attack. Not only is Maxi a real predator in the ball, latching onto balls with the utmost vigour, he also possesses a knack for creating chances.
While he's probably not as skilfull as Arnautovic on the ball, he can definitely get the job done with his finishing ability. West Ham are packed with creative talent in midfield and a deadly goal-scorer like Gomez is exactly what Manuel Pellegrini needs to unlock his side's utmost potential.
David Gold and David Sullivan will have to pay big to goad him out from Celta Vigo. However, if they want to replace the brilliant Arnautovic, the young Uruguayan is perfect to make sure that the sparks and goals in attack don't wither away.
Hammers fans, would you mind replacing Arnautovic with Gomez in the summer? Join the discussion by commenting below.