Pellegrini's persistence with Rice will make him one of the best midfielders in the league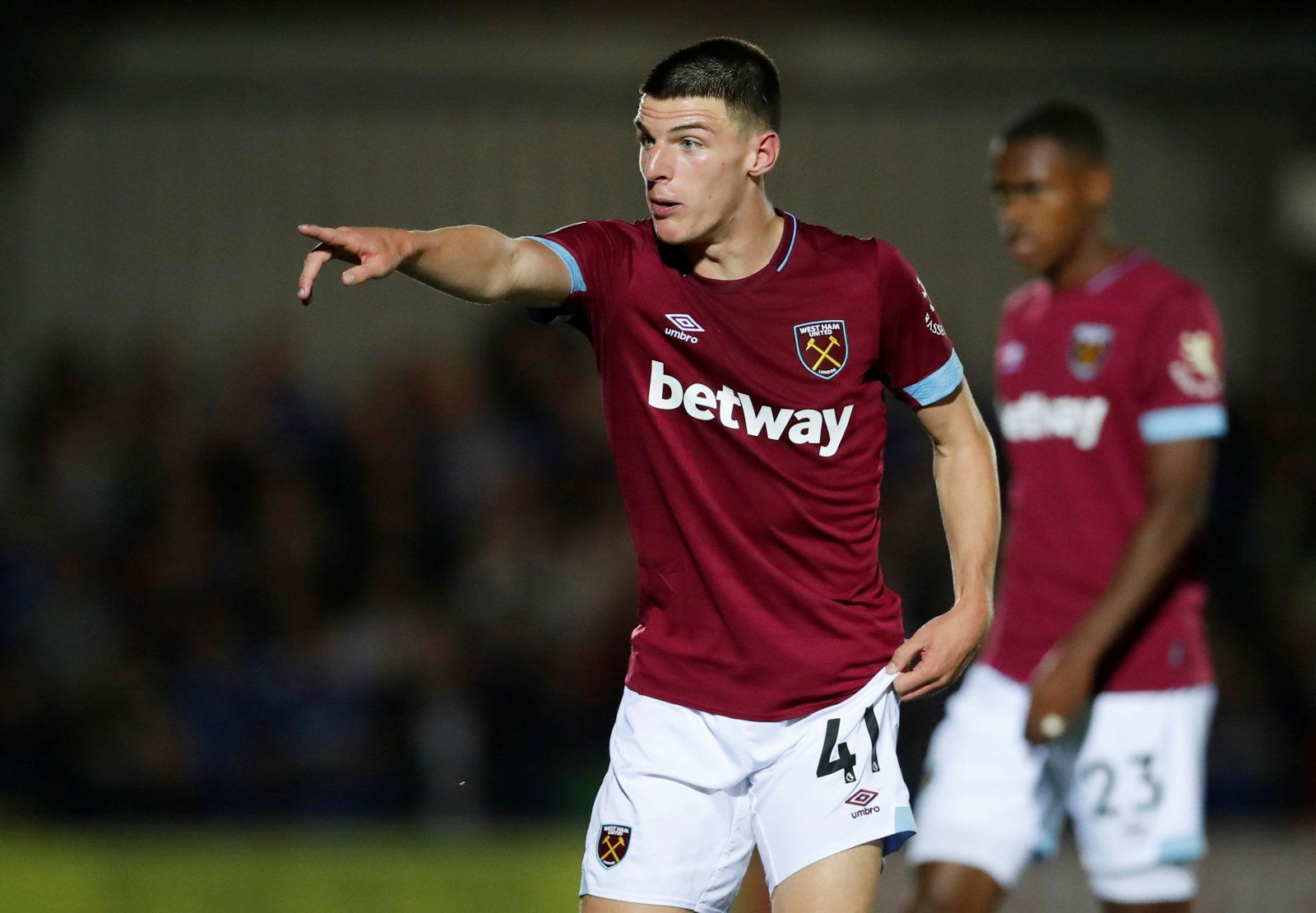 West Ham United have a prodigy on their hands in Declan Rice and although the midfielder has been tipped for a big future since the start of the current season, his recent performances have emphasised a bright talent in the making.
Not many 20-year-olds have cemented their place as a defensive midfielder as well as Rice has done this season and that coming after he started his career at the Hammers as a centre-back.
West Ham's win over Arsenal at the London Stadium on Saturday saw Rice score his first ever goal for the club and it will undoubtedly not be his last, despite playing in a deeper role.
The goal, though, however was a result of the consistency that Rice has shown under the management of Manuel Pellegrini.
After a slow start to the season, West Ham finally look as if they have gathered momentum and could upset a few more teams before the season concludes in May.
And, Rice has been the core of the East London club's surge up the Premier League table and has without a doubt been their player of the season.
His presence in the midfield has been a solid component for the rest of the team to thrive off, while his ability to hinder Arsenal's attempts to swiftly move forward in attack was a big factor in the Gunners failing to find the back of the net and to think Unai Emery has two of the best centre-forwards in the league in Alexandre Lacazette and Pierre-Emerick Aubameyang.
But it's the tough midfield battles that Rice wins that turn matches in favour of West Ham and it's the reason Pellegrini hasn't subbed him off in any Premier League match since September.
Rice forms the basis that any manager would want from a defensive midfielder and he is destined to become one of the best midfielders if he continues to produce 90 minute showings like on Saturday.