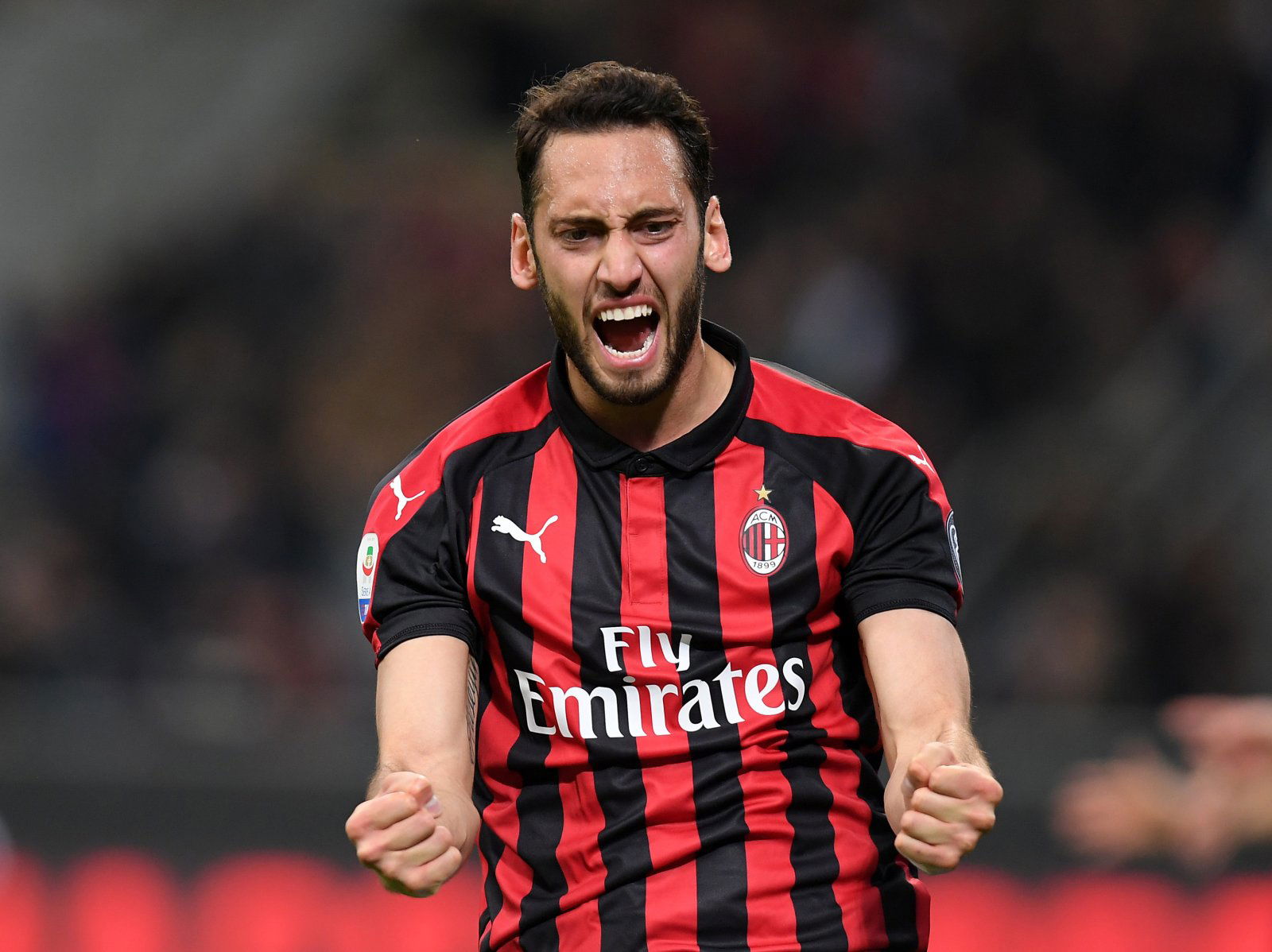 Replacing Dimitri Payet has been something West Ham should have sorted out months ago, and yet here we are still waiting.
The French playmaker might have left east London on awful terms with both the coaching staff and the fans, but there's no denying that his impact on the West Ham team has been unparalleled to anyone else who has played for the club in the past few seasons.
A successor has truly yet to be found for the Hammers, with Felipe Anderson playing in a completely different position to Payet and Manuel Lanzini finding it hard to recapture the form that made him a fan favourite in the English capital.
According to Fanatik via HITC, West Ham, along with Leicester City, are interested in signing AC Milan midfielder Hakan Calhanoglu, who has been put on the transfer list by the Serie A side after just two years in Italy.
Calhanoglu is a player with an impressive repertoire of skills that have earned the Turkish international a solid reputation across the continent, so what would the potential consequences be of the playmaker joining West Ham?
Heir to Payet found
Smart in the dribble, able to shoot from distance, incredible at set-pieces, this isn't Payet we're talking about, this is Calhanoglu.
The Turkish number 10 has asserted himself over the years as one of the most modern playmakers in European football, possession all the attributes to thrive in the role and making it worth a team's while if he is allowed to play behind the striker.
With Manuel Pellegrini looking to add to the attack this summer, Calhanoglu could be the perfect player to partner the main striker the Hammers boss brings in, and West Ham will finally have their replacement to Payet.
First-team chances dwindle for Lanzini
With Calhanoglu in the side West Ham's current number 10, Lanzini, will be in for a rough season of having to compete with the 25-year-old playmaker.
The Argentine has found it hard to replicate the form that made him one of the best surprise signing for the club when he joined from Al-Jazira SSC in 2015.
Injuries and a lack of form have denied Lanzini a real opportunity to work his way back into a permanent starting XI role for the club, and the introduction of Calhanoglu would only make things worse for the South American.