West Ham: Fans react to Kaveh Solhekol's article about the club's owners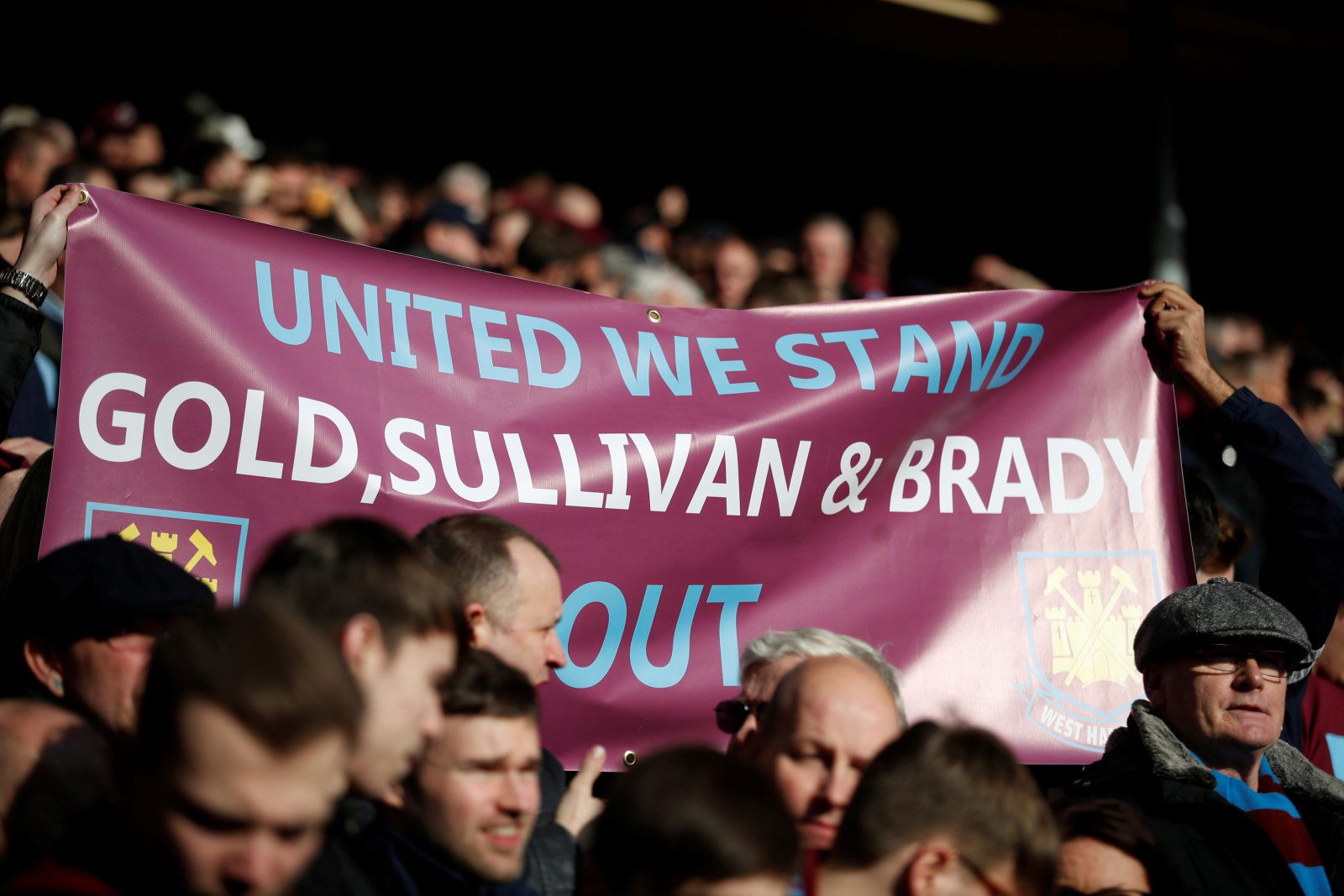 Sky Sports journalist Kaveh Solhekol's article in which he provides insight as to what is going on behind the scenes at West Ham has not gone down well with the Hammers fanbase. 
In the article, the journalist gives his opinions on the ongoings currently going on at West Ham and provides a bit of inside knowledge about what Sullivan thinks about the current rift between the board and the supporters. He also emphasises that the ongoing issues have affected the board emotionally.
West Ham fans have been known to protest against the board numerous times over the years, most notably at the London Stadium in West Ham's 3-0 loss to Burnley on the 10th March in 2018. The match was supposed to be remembered for Hammers legend Bobby Moore's 25th anniversary since he passed away but was instead overclouded by protests in which fans ran onto the pitch whilst others gathered in front of the director's box during the game, as per The Guardian.
Here is what some fans had to say in reply to the article:
"Sullivan is human and the personal nature of some of the protests against him, David Gold and Karren Brady hurt him and his family."@skykaveh's insider column provides some insight as to what is going on behind the scenes at West Ham.

— Sky Sports News (@SkySportsNews) March 4, 2020
Kaveh continues to prove where he gets his information from.

There are still some journalists who are so desperate to keep sources they are willing to mislead people and misinterpret facts.

Fans are not stupid. Stop treating them like it. That's Sully's problem.

— Mark Harrison (@MarkHarrison23) March 4, 2020
Some people create their own storms then cry when it rains.#GSBOUT

— Ollie #GSBOUT (@j22oph) March 4, 2020
Lets not paint them as the victims in all this mess
They created it
They are to blame for everything wrong at our club.#GSBOUT

— LORDGARY (@LORDGARY5) March 4, 2020
If he is hurting as much as your column makes out then he shouldn't be speaking to you, he should be speaking to the FANS through @hammers_chat, @westhamfantv etc

— Darren198732 (@darrenbough1987) March 4, 2020
You reap what you sow . No sympathy.

— West Ham Geezer ⚒ (@WHUFCGeezer) March 4, 2020
Time for them to go, hopefully someone can salvage what they have destroyed @davidgold @Karren_brady @jsullivanwhu #GSBOUT

— J D (@Irons_42) March 4, 2020
What is your honest opinion on West Ham's owners? Join the discussion by commenting below…