West Ham: Fans react to update on Sebastien Haller transfer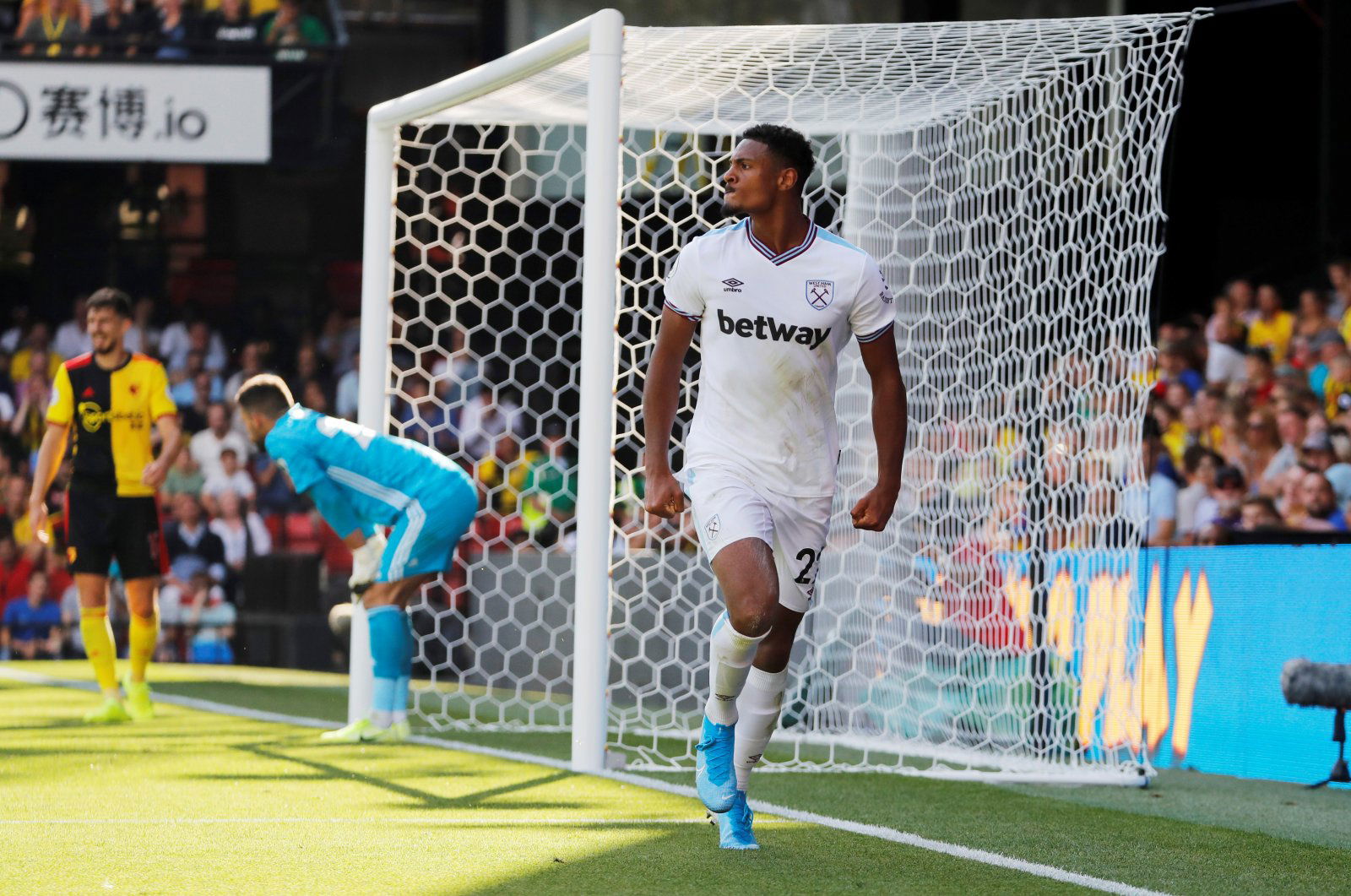 There has been an update on Twitter regarding the money agreed for the transfer of Sebastien Haller, and it has caused a mixed reaction from a lot of the West Ham United fanbase.
Apparently, the club are looking to come to an agreement with Eintracht Frankfurt with the hope of settling the money owed for the transfer completed in the summer of 2019, per Transfermarkt, with the Hammers supposedly owing the Bundesliga side somewhere between £25-30 million, according to Claret and Hugh, via West Ham News.
The striker's maiden campaign has been hit and miss, as he has scored seven goals, per Transfermarkt, but four of those came in his first seven appearances.
The Frenchman has managed on average 1.9 shots per game but just 0.9 key passes, per WhoScored, and it is clear that fans would like to see more attacking intent from the player, whilst the huge price they paid for him adds a lot of pressure for him to be performing well in every game.
You can tell the 25-year-old, per WhoScored, hasn't played to the fan's expectations when looking at some of their replies to the latest news surrounding his transfer.
Here is what some had to say about the player:
West Ham will be looking to come to an agreement aimed at settling whatever is owed for Sebastian Haller's transfer fee when he joined the club from Eintracht Frankfurt last summer.

The Hammers are believed to owe between £25-£30 million.

[Source: @ClaretandH] pic.twitter.com/YshDyyGVmm

— West Ham News (@whufc_news) April 21, 2020
Give him back to them and call it quits.

— Steve Merry (@steve_merry7) April 21, 2020
This story is total nonsense, but we could easily cover £30m with the sales of Lanzini & Yarm – regardless of wether or not you rate them, they're still known names on much bigger wages than Haller!
We also save massive £ as soon as Sanchez & Zab's contracts are up https://t.co/eaRPgm08w3

— Steven McCarthy (@StevenMcCarthy9) April 21, 2020
oh dear. https://t.co/B0P1Uz1V8U pic.twitter.com/nRKw9ejIsl

— (@AngelicUpstarta) April 21, 2020
Hahaha #GSBOUT https://t.co/T990eAn3g8

— Elliott (@_Elliott__1) April 21, 2020
Make your mind up @ClaretandH, when we bought him you said we paid most of the money up front. https://t.co/v2YLxbG0zI

— West Ham Rambles (@WestHamRambles) April 21, 2020
Until he is consistently played in a formation where he has a partner to feedn off/play with, I reserve judgement on his performances.

He gets way too much hate imo… https://t.co/K5jjy5yRd6

— James Salvage (@james_salvage) April 21, 2020
West Ham fans, what are your thoughts on Haller's first season? Comment below!