West Ham: Fans slam David Gold on Twitter after recent post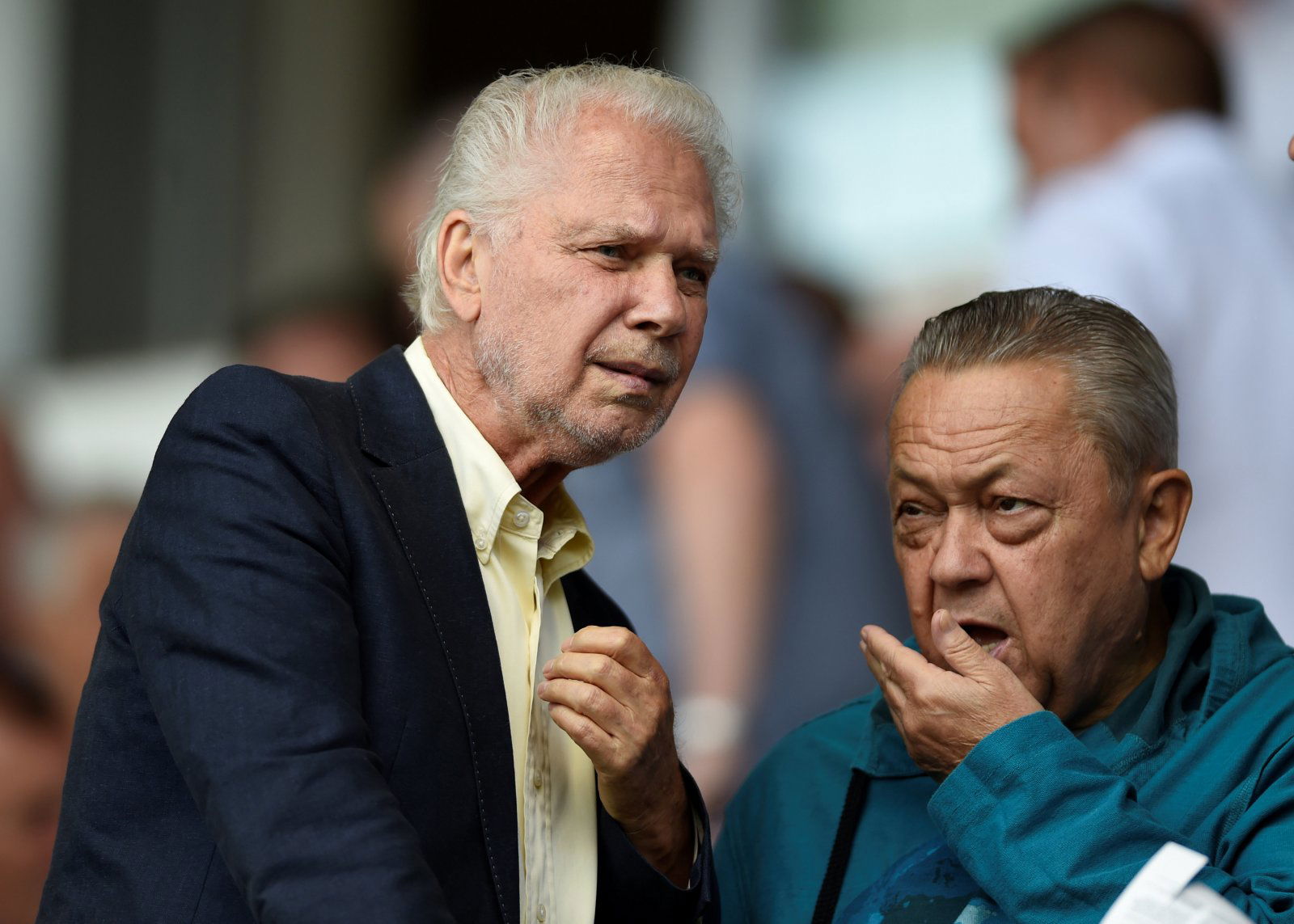 Plenty of West Ham United supporters have been slating one of their owners on Twitter recently following a post.
Does David Moyes get too much stick?
Yes
No
David Gold tweeted to say that new manager David Moyes was hugely enthusiastic about taking charge of the Hammers again, whilst also confirming that he will bring in former Sheffield Wednesday boss Alan Irvine as his number two.
However, it seems as though Moyes isn't a popular replacement for Manuel Pellegrini at the London Stadium. Indeed many fans wanted to see someone different in the dugout, with several calling for ex-Bayern Munich manager Niko Kovac before the Scot was appointed.
Hiring Moyes, who of course has already managed West Ham for a short stint couple of seasons ago, has led to several fans heavily criticising the board.
And some used Gold's post to directly slam him for the way things are going at the club right now, indeed they are languishing in 17th place in the Premier League and are just one point above the relegation zone (BBC Sport).
Here is how some responded to the Gold's tweet…
Get out of our club you fraud

— Darren b ⚒ (@Darrenbutts1969) December 30, 2019
Get out. Get out now. We hate you and Sullivan.
No ambition. No plan. No idea.
Bring your tin hat Wednesday.

— AllSportsView (@AllSportsView) December 30, 2019
SELL UP ..zero ambition pls pls just go ⚒

— IRONSSS ⚒🙅🏻‍♂️ (@jasthehammer) December 30, 2019
No clue how a football club should be run.

A Director of Football doesn't just work with 1 manager.

Sold a dream, delivered a nightmare.

Players sold late in the window and not replaced.

Scaffolding in our "world class stadium for a world class team"#GSBOUT

— James Hart (@JamesHart6WHU) December 30, 2019
We are a circus, a laughing stock. What progress have we made in 10 years? We don't even have our own ground but play in a rented athletics arena that is not fit for football, the worst "football" stadium in the league. Thanks for everything 👍

— Paul Cole ⚒️ (@DjPaulCole) December 30, 2019
We will never progress with you and DS in charge at the club. You can smother over the cracks as much as you like but you've finally done it. You've showed your true colours and it ain't claret and blue.
I used to really like you but it's evaporated. You need to sell

— Michelle (@MichelleIrons10) December 30, 2019
Please look for buyers of the club please your time is more than done. Woeful "custodians" of this once great football club. Enough

— Joshua (@JoshuaHearne) December 30, 2019
It is time to sell the club. The lack of ambition shown in this appointment is breathtaking. If he was not big enough for the job, what makes him big enough now. I will always thank you for saving us from the egg man but it truly is time. The PL and fans demand more than this.

— 🗿 (@patrickdaly) December 30, 2019
Please leave our once great club …you,Sully and Brady have totally destroyed everything that I and other fans loved about West Ham …!

— Erion Stringa⚒ (@ErionStringa) December 30, 2019
West Ham fans, what are your opinions of your owners and David Gold in particular? Let us know in the comments below…