West Ham: Fans slam owners following accusations of the troublesome trio ignoring their complaints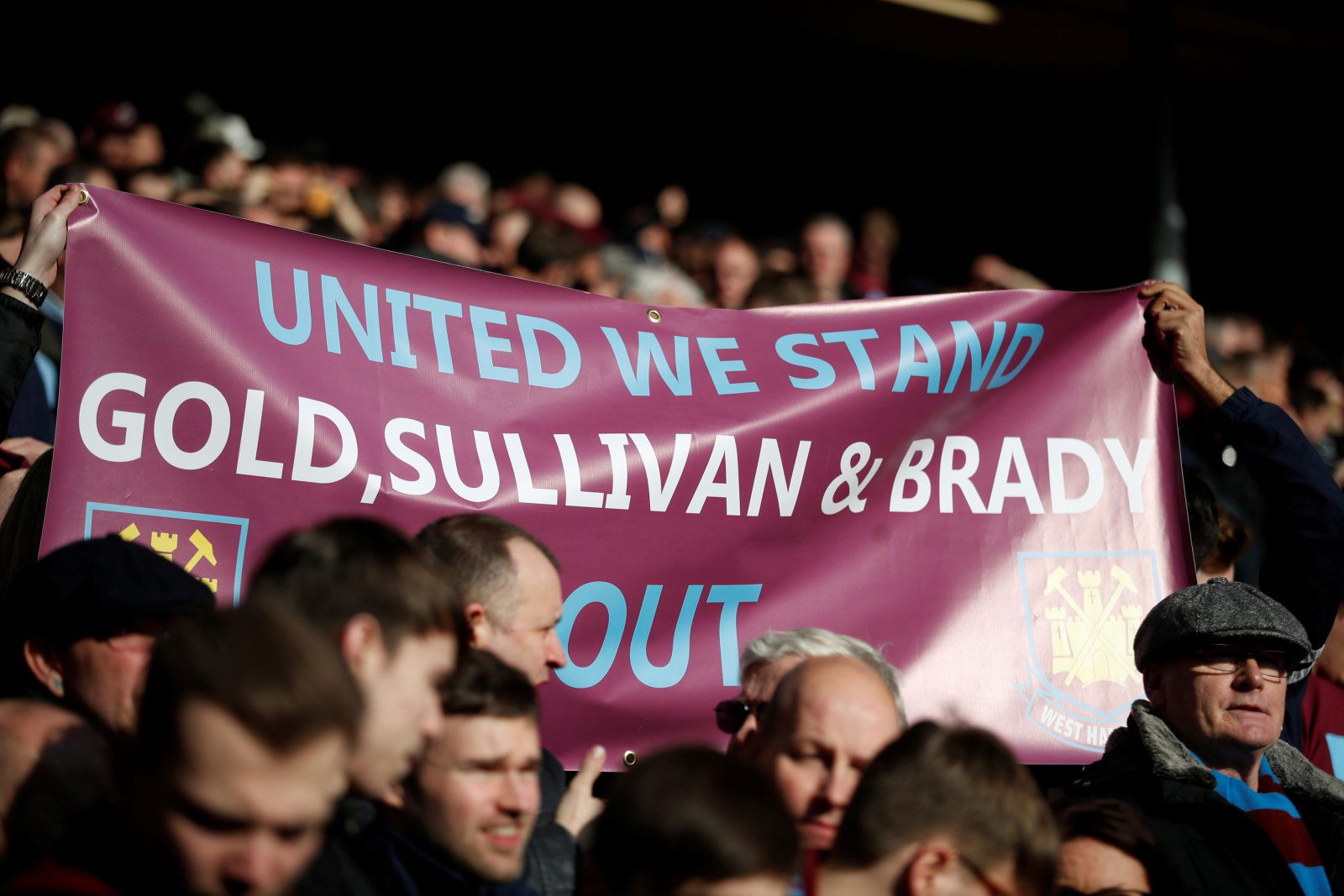 Plenty of West Ham fans have reacted in outrage towards the club's owners after the latest accusations towards them.
David Gold has suggested that the East London side are "moving upwards" and that the owners deserve credit for keeping them in the Premier League after a rough start to life at the new London Stadium. The Hammers left their beloved Boleyn Ground after 112 years of football at their former home, in the aim of moving the club forward. However, performances on the pitch did not derive the ambitions and they have been through three different managers since 2016, as per Soccerbase.
The Telegraph revealed that accusations have been thrown their way that Gold, Karen Brady and David Sullivan have all ignored the complaints of supporters despite arranging to meet supporters to discuss the club's direction. Fans have had enough after the latest revelations and made their feelings clear on social media. One fan labelled them as "deluded" after pretending that everything is fine at the club, while another said that it is never a great move to attack the 'customers'.
Check out some of the best Twitter responses from West Ham fans down below…
Biggest frauds in football.

— neil (@EssexNeilWhu) February 7, 2020
Never a great move to attack your own 'customers'!

— Neil Blair (@NeilBlairTBP) February 7, 2020
It stinks of "be grateful". If we have to put up with then forever, I wish they would just be quiet. Embarrassing.

— David Newhouse (@Davefrom1987) February 7, 2020
— Gordon Cooper (@SESmotorsport) February 7, 2020
Oh @davidgold it's wasn't a good idea to start a war with the media, the Sky apology was "ill advised" at best!

Everyday there's something new in the papers now so it can't just be the fans, just run the club properly & there would have been no issues!

— Ricky Forrest (@rickwhufc) February 7, 2020
They are deluded by assuming as successful business owners they are successful football club owners. They are failures as football club owners.

— Paul Traynier (@PaulTraynier) February 7, 2020
West Ham fans! What are your views on the latest accusations towards the owners? Join the discussion by commenting below…