West Ham: Javier Hernandez's Manchester United comment shows he will never be a Hammers favourite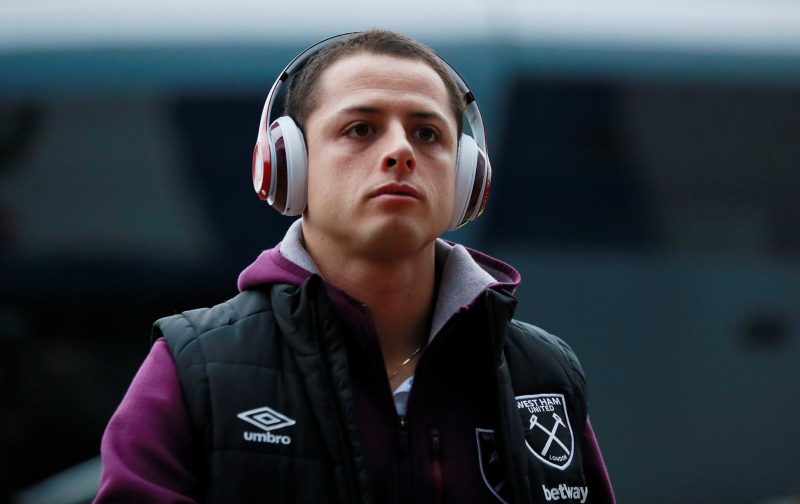 Normally after a loss, a player will post an image and message to their social media asking for the fans to get behind the team and to apologise for the defeat, not for Javier Hernandez.
After West Ham's 2-1 loss to Manchester United in a game where the Hammers yet again should have walked away with nothing, the Mexican international took to Instagram to give his thoughts on the game, or as he put it, praise the Red Devils for the reception he received.
Hernandez posted: "Coming back to Old Trafford and to having a standing ovation is not easy to digest… thank you to all the Manchester United fans today for doing that. A day I will never forget."
Of course, there's nothing wrong with the Mexican striker making such a post. Man United are the club that gave Hernandez the chance to play in Europe and gave him the platform to become the player he is today, but making a post after losing to them for your new club whilst not acknowledging the result is poor.
The club you play for should always come first no matter how much love you have for a previous team, and this affection for the Manchester club will stop Hernandez from becoming much of a fan favourite at West Ham.
The east London side pride themselves on having players who want to play for the badge, but if Hernandez is out here making almost romantic messages to his former team after just losing to them, it won't do him any favours with the fans who have already been displeased with his time at West Ham.
Hernandez's time in the English capital has not been successful, and his comments to his former side aren't winning him any favours too.
West Ham fans, has Hernandez been a success at the club? Let us know!