West Ham manager latest: Manuel Pellegrini likely to get more time but the end draws near
After seven games without a win, things look bleak for Manuel Pellegrini at West Ham United right now. 
Is Manuel Pellegrini useless?
Yes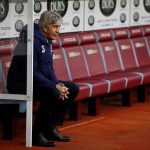 No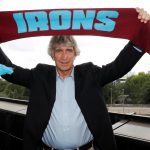 Indeed, the sort of excitement that saw the Hammers touted for Europa League football during the start of the campaign has seemingly evaporated and pundits such as Roy Keane have labelled the team as a 'disgrace'. When you consider the fact the Hammers backed their boss with £100m over the course of the summer, there's no real surprise to see suggestions from places like the Athletic he could be sacked.
To that end, Guardian journalist Jacob Steinburg reported that the former Manchester City boss will 'get more time' though Saturday's 3-2 loss at home to Tottenham 'felt like the beginning of the end'. He also claimed the club were starting to look for alternatives to the 66-year-old so, while a change does look likely, it perhaps won't be particularly imminent.
West Ham starting to look at alternatives to Pellegrini. There is interest in Chris Hughton and Sean Dyche. Benitez admired but probably too expensive. Pellegrini will get more time but yesterday felt like the beginning of the end for him #whufc https://t.co/yIDbs2fLFi

— Jacob Steinberg (@JacobSteinberg) November 24, 2019
So, as you can imagine given some of the unrest amongst support at the moment, Steinburg's update had plenty of people talking on Twitter, Having said that, here's a look at some of it online.
Hughton, no way. Dyche would be interesting,certainly wouldn't stand quietly on the sideline and watch these recent performances.

— Andy Wellbelove (@andywellie) November 24, 2019
Rather arrogant of us to think Dyche would want to move to WHU.

— David D-B (@DodgeDB) November 24, 2019
He's got one more game. Poor result/performance. Gone before Xmas.

— Arthur Dented (@wildonion) November 24, 2019
Arguably I would love someone who is a coach. As I feel alot of our issues come from the training ground

— Matthew Lacey (@MttLacey) November 24, 2019
There in lies the problem- Rafa too expensive- club needs to be sold ASAP

— tonygibson (@tonygibson) November 24, 2019
Hughton would be fine once relegation is confirmed as his best work has been in getting teams promoted. It's very debatable if he's premier league level.

I'd worry about Dyche's ability to implement his style without a largely British squad.

— The Wizard (@FromnearM) November 24, 2019
Should Pellegrini be getting more time? Join the discussion by commenting below…