West Ham: Rob Green explains Lukasz Fabianski's mistake vs Liverpool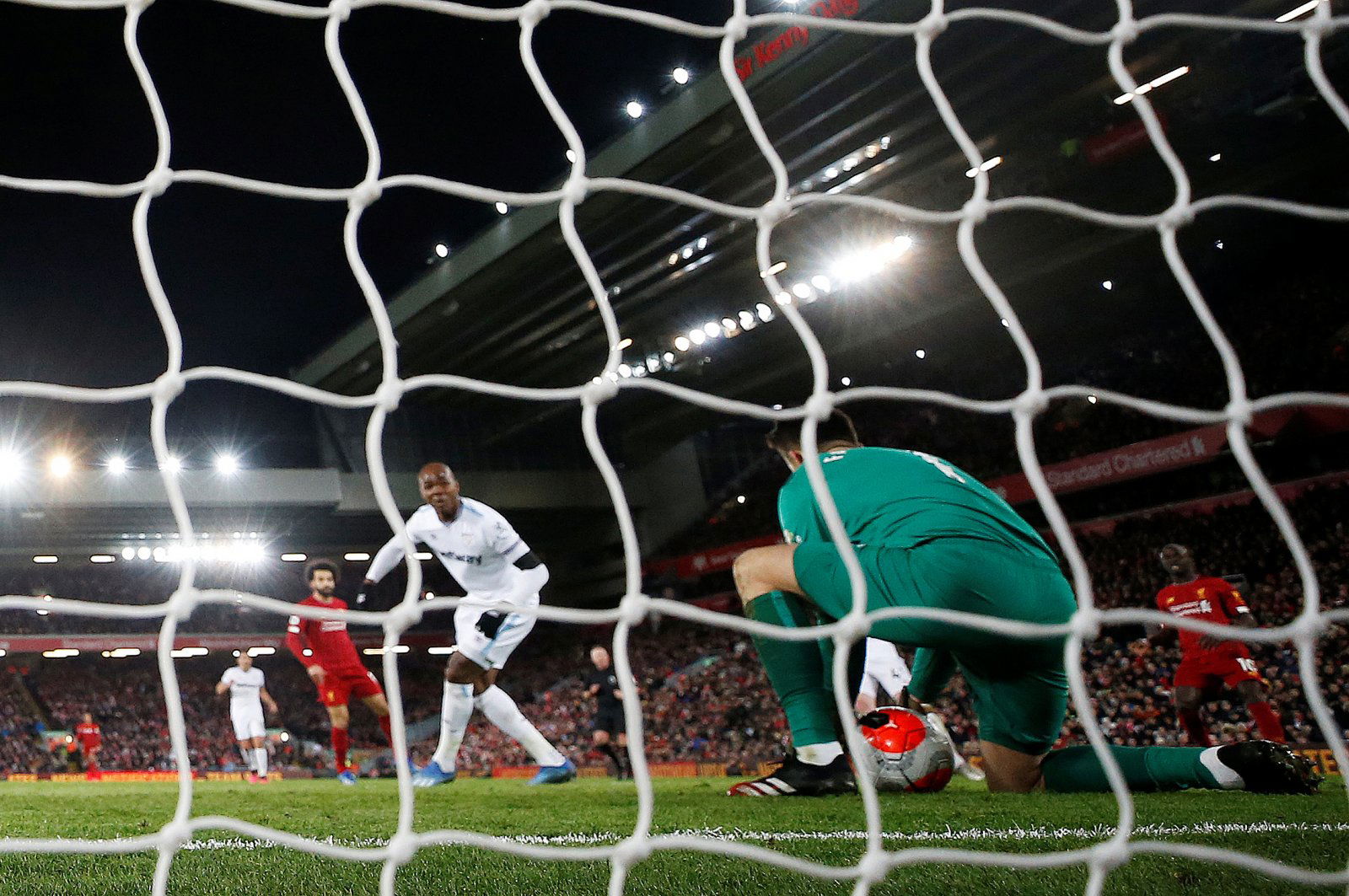 Rob Green joined Mark Chapman on BBC's Football Daily podcast and explained Lukasz Fabianski's howler against Liverpool at Anfield, an ironically similar error to Green's own nightmare at the 2010 World Cup.
The night was going smoothly for West Ham and, even though they were one goal down early on, the Hammers took a surprising 2-1 lead. Not long after, however, fans must have been covering their eyes in horror as Fabianski, their man between the sticks, made a major mistake as the ball squeezed through his legs.
Being a former goalkeeper himself, Green offered his expertise on BBC's Football Daily podcast (25/2/2020) and explained just what happened at that moment: "For those of you who didn't see, he went down into a long barrier like in cricket but his knee was away from his foot. Now the problem is, when you're set, and when I say or a goalkeeper talks about being set, it's being ready for the shots, your feet are square. Because he's unsighted and he's just reacting, his feet are quite wide apart. So when he goes down into that long barrier, his right foot, and his left knee, is still a fair distance apart, wide enough for a ball to go through."
It seems that Fabianksi didn't execute his long barrier technique as he should've or as he wanted to and it cost West Ham the equalising goal which eventually set Liverpool up for success, as Green will well know having done the same for England against the United States of America at the 2010 World Cup.
Still, Fabianski is a proven Premier League stopper and a major upgrade on what the Irons had to make do with during his long-term injury lay-off earlier this season, as the problems without him showed when Roberto and David Martin were between the sticks.
West Ham fans, what did you think of Fabianski's howler? Let us know in the comment section down below!