West Ham: Selling Marko Arnautovic for £22M would be a crazy piece of business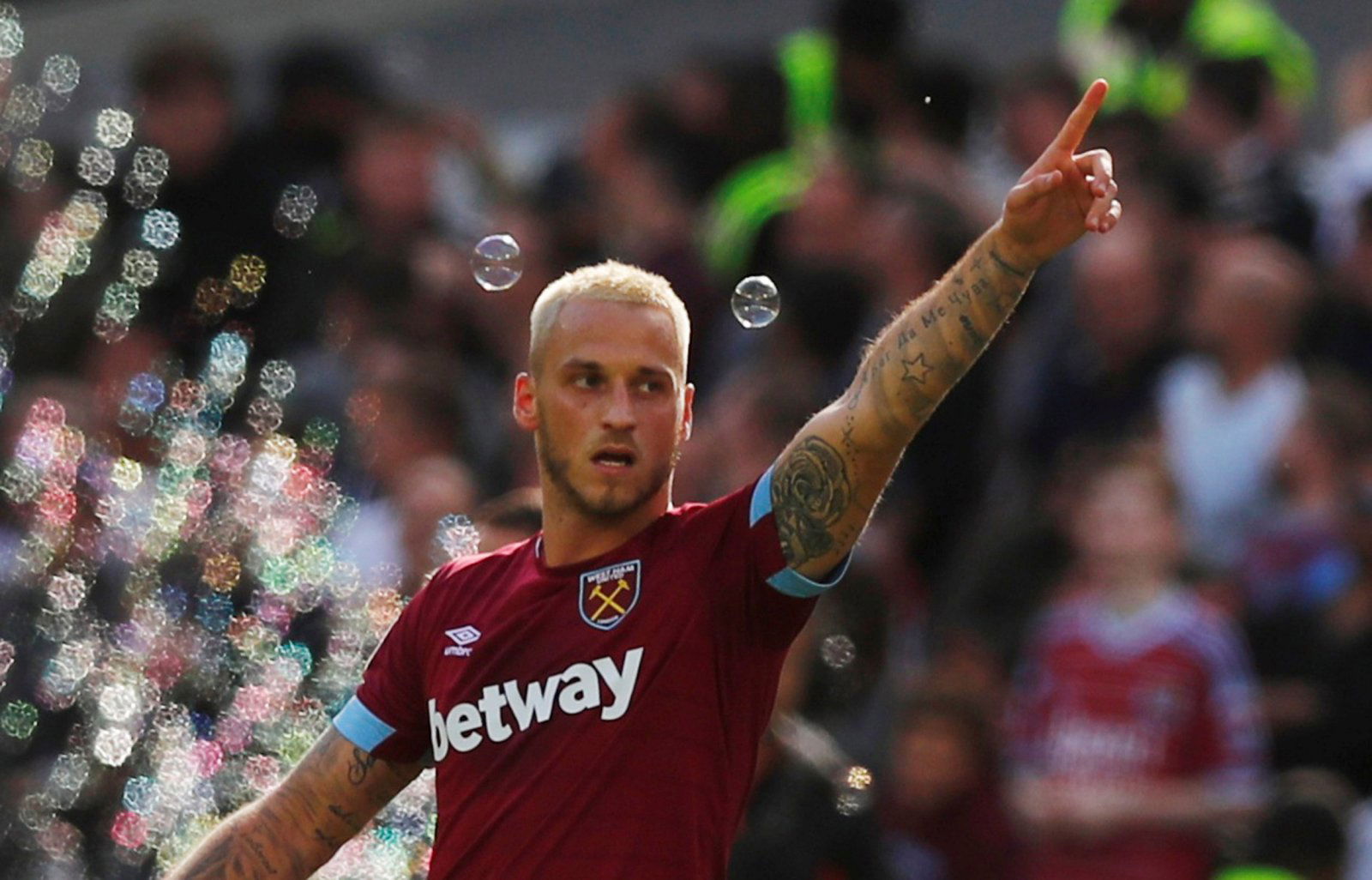 Marko Arnautovic might be an individual that can extract a number of different emotions and reactions from those at West Ham United, however, one thing all their supporters must surely agree on is the fact that he must be worth more than £22million?
According to a report by Gianluca Di Marzio, the fiery striker is thought to have expressed an interest in heading back to Inter Milan and is believed to be available for a figure of €25m (£22m).
Now, perhaps there will be fans at the London Stadium that would not mind seeing the back of the Austrian this summer as he has been far from the perfect individual over the last few months in the claret and blue, has he.
January saw his head turned and a move to China almost looked destined to happen as he appeared to wave goodbye to everyone in the stands when he was substituted in their win against Arsenal, however, that move subsequently failed to materialise and then the absurdities continued to follow.
After having what appeared to be both feet out of the door, Arnautovic decided to infuriate a number of fans by stating he was 'happy to stay' and put pen-to-paper on a new contract. But, alas, six months later and it appears he is more than ready to get his passport out again and push for a foreign adventure once more.
His statistics did not exactly go in favour of the 29-year-old following that whole saga either. He scored just five times after January and did not always appear to be at the races, although he did put in some notable performances against the likes of Chelsea – perhaps he was just putting himself in the shop window for the move he now desires all along? It would be difficult to rule it out.
But, West Ham would have to be absolutely crazy if they were to sell him for the £22m Gianluca Di Marzio has quoted he could be available for.
Despite the opinions many will have for him, Arnautovic is still a truly special talent and when he gets his head down and focused, he could arguably be one of the best players on the pitch. He finished as the Hammers' top goalscorer in the Premier League with ten goals, whilst he also provided his team-mates with four assists – hence the reason as to why there are so many different opinions to him.
A striker has been a problem for West Ham for as long as many can remember (David Gold and David Sullivan have had 45 different men try and solve that conundrum for them since they bought the club) and the 29-year-old looks to have been one of their best in that period, despite not being an out-and-out forward.
According to his stats last season, WhoScored recorded that he had an average of 2.2 shots per game (a figure no-one in the side got anywhere near to), 1.7 key passes to his team-mates and 0.7 successful dribbles per match.
He might be edging ever closer to 30, however, those figures certainly go a long way to suggest how vital he can be to West Ham when he is in the side and at the top of his game.
So, surely the Hammers would be absolutely crazy to allow him to leave for a fee of just £22m, as that is a rather embarrassing fee in today's transfer market for a striker of his quality.
West Ham fans, what do you think? Should West Ham be getting more for Arnautovic or would you be happy just to see him go? Let us know your thoughts below!