West Ham United: Christian Kouame the perfect candidate to replace outgoing Andy Carroll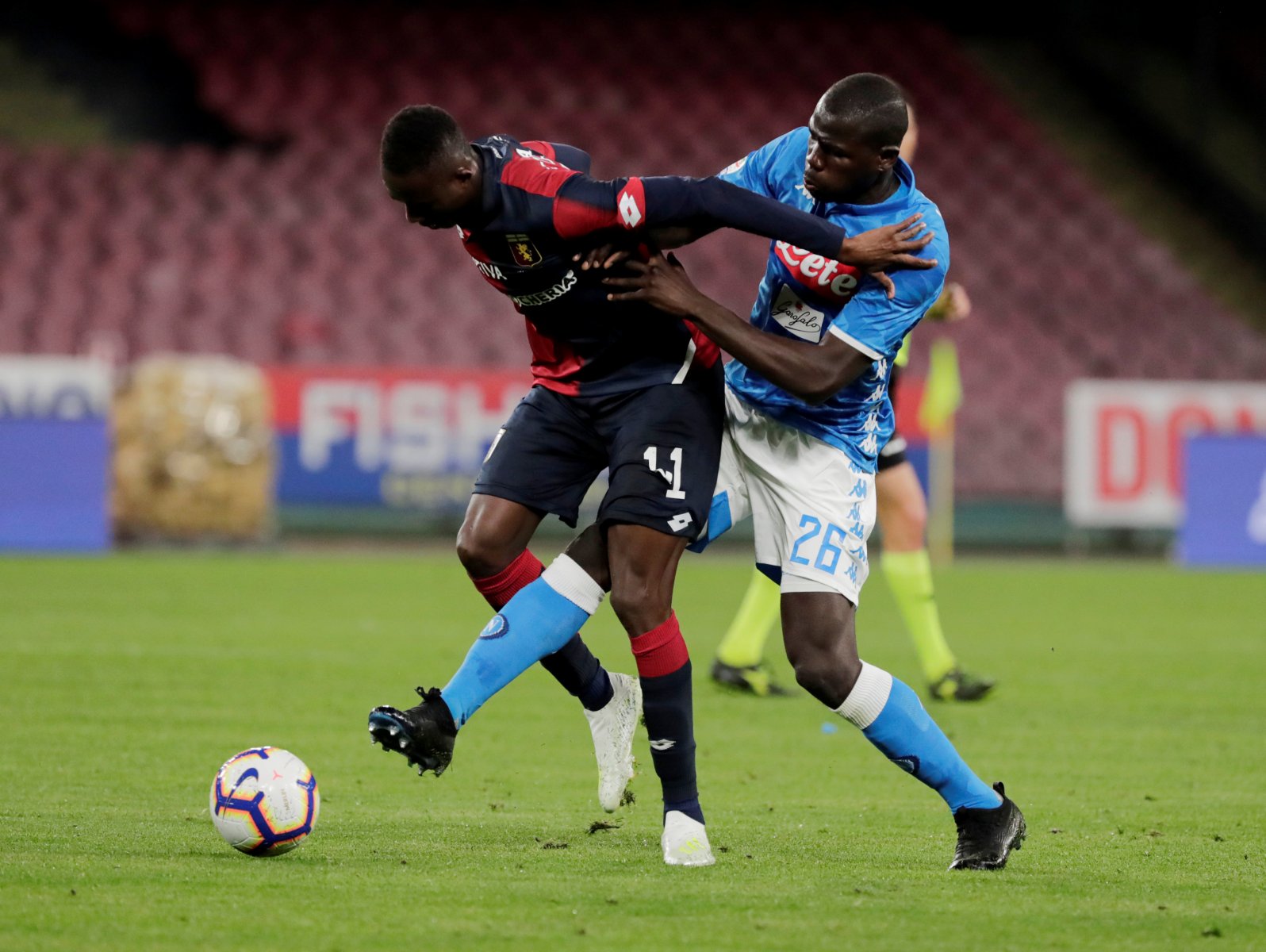 Clearly, there have been many issues which have affected West Ham United's season.
However, more often than not, it's their poor work up front which has let them down. Manuel Pellegrini was brought onto immerse a sparkling attacking philosophy for the Hammers, but his strikers have let him down. Indeed, you can see what the Chilean is trying to do, but he hasn't yet got the tools.
Hugely, hugely frustrating.
Marko Arnautovic, his biggest asset up front, looks disinterested after not being granted a January move. Javier Hernandez works wonders occasionally, as Lucas Perez is yesterday's man. If that.
Andy Carroll's been his usual self, succumbing to injuries and being unable to win over the Chilean, with the towering Geordie looking as if he'll never play for the club again.
So it's not surprising that Pellegrini is aiming at multiple striker acquisitions in the summer. One of his latest targets is Genoa's star striker Christian Kouame according to Calciomercato, who has lit up Serie A with his wonderful work up front. Indeed, Kouame's scored four goals and assisted six, playing as a shadow striker with perfection.
Imagine that, Hammers. A bit of class up front to help the vast array of attacking midfielders connect in the final third, adding that bit of class to add the final touch to Project Pellegrini.
Up until Krzysztof Piatek's departure, Kouame worked wonders playng behind him, often setting up his goals. The 23-year-old, who is valued at £12.6 million (by Transfermarkt), is a master in lying deep, running at defences and skirmishing his way through into the box. He's also a lethal finisher and can create goals with his impressive eye for finding out attackers in promising positions.
These are all traits that surely send West Ham fans reading this into dreamland. It's everything they're missing right now and, presumably, you'll be hoping the report from out in Italy is true.
Pellegrini's tried a two-man attacking system, but to no avail. However, with Kouame's arrival, it can work perfectly. The Ivory Coast international thrives when having someone to deliver killer passes to, as his impressive link-up play and ability to free up his attacking compatriots can work wonders at glittering up West Ham's attack.
West Ham fans, would you be excited by Kouame's potential arrival? Join the discussion by commenting below…