West Ham United: Many fans demand board sack Pellegrini to beat Everton to Eddie Howe
West Ham's 3-2 home defeat against Spurs on Saturday was a lot worse than the scoreline suggests. Roy Keane labelled the Hammers' performance a "disgrace" on Sky Sports and it's fair to say it'd be hard to argue with that. Indeed, Manuel Pellegrini is now under pressure, with the club sitting in 16th, three points off the relegation zone.
Where should Eddie Howe go?
West Ham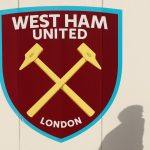 Everton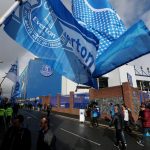 Hammers insider @ExWHUemployee has claimed that both Eddie Howe and Sean Dyche are keen to take the job at the London Stadium if Pellegrini is sacked. It's led to debate on Twitter about who fans would want to be their next manager, and one development has got them panicking.
The same account claimed that Everton boss Marco Silva could be sacked today and that it could cause a domino effect. The account didn't mention where the dominoes will fall, but West Ham fans are scared the Toffees will go for Eddie Howe, and they've been calling for the Hammer's hierarchy to sack Pellegrini now and beat them to him.
Everton could be sacking their manager tomorrow! This could have an interesting domino effect

— ExWHUemployee (@ExWHUemployee) November 24, 2019
You can see some of their reactions to the tweet below:
Every fan needs to message @davidgold now and try to get the board to sack Pellegrini and bring in Howe before Everton get him. I'm sure if he is interested in us he would be interested in them

— Stuart (@Ooglestu) November 24, 2019
West Ham need to pull their finger out to get Howe then!

— knighty (@Kniighty) November 24, 2019
If we do t hurry up we will lose our top targets and end up with hughton which is probably the plan

— hammerhead (@larryberyl) November 24, 2019
We will procrastinate, Everton will get Howe. Arsenal to change too we will delay and get the leftovers.@davidgold let's bin pellegrini off, be decisive and save our season.

— levo123 (@levo1232) November 24, 2019
Would be gutted if they got Howe! Someone I've always wanted at West Ham! I hope he's out next manager!!

— Robert (@robson261009) November 24, 2019
West Ham fans, who would you want to replace Manuel Pellegrini?