West Ham United: Fans love tweet including Aaron Cresswell which mocks Chelsea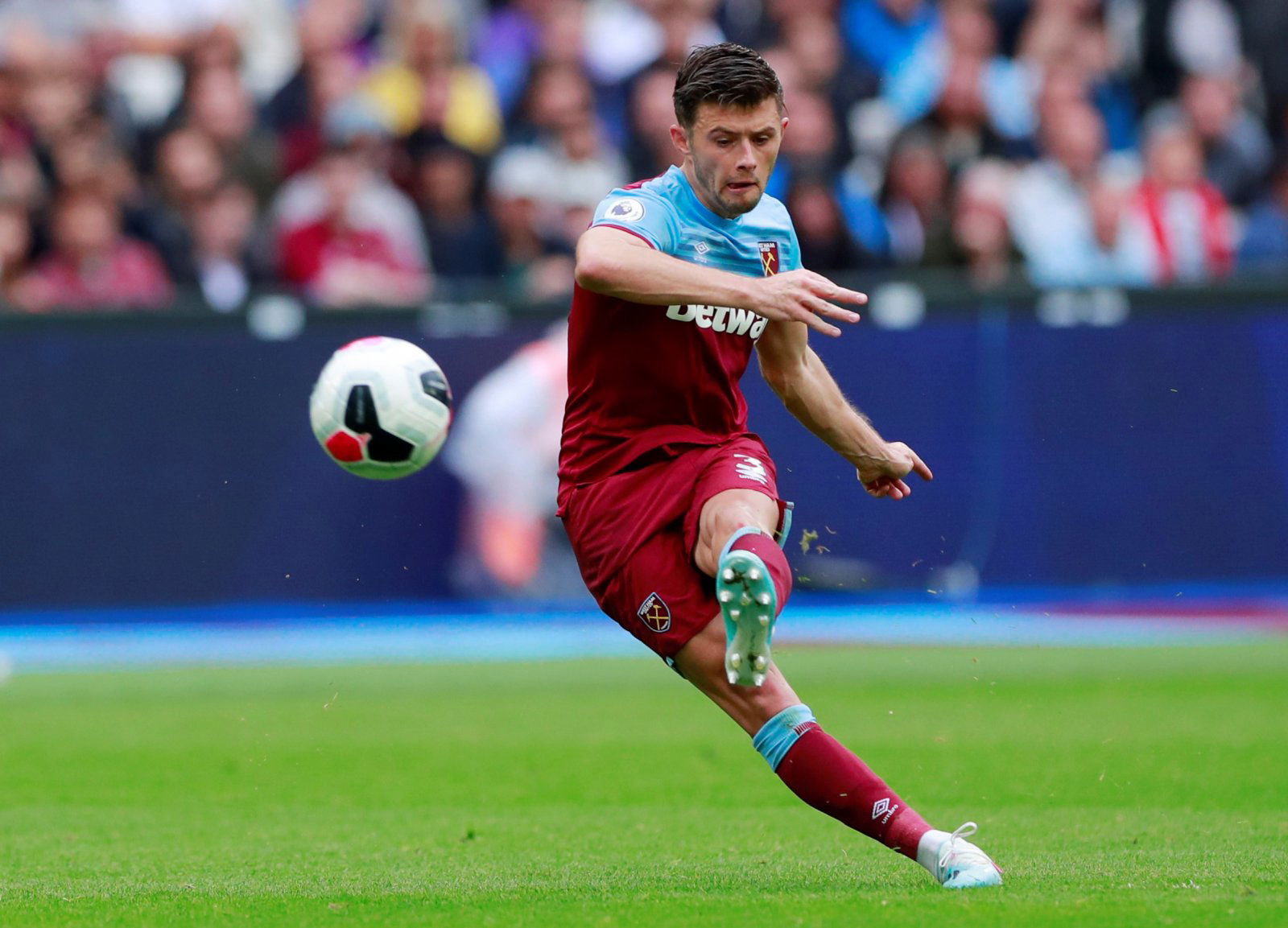 A lot of West Ham United fans are loving a post on Twitter involving Aaron Cresswell which is mocking London rivals Chelsea.
The Blues have been trying to keep their fans engaged whilst football is currently postponed due to recent events, so they have joined in on the trend of uploading a picture of their stadium on social media, (Stamford Bridge) and have captioned it: 'Miss this place'.
However they attracted the wrong fanbase as a member of the West Ham faithful replied with a picture of defender Cresswell celebrating after scoring at the ground with the caption: 'So do I'.
This post has been thoroughly enjoyed by fans of the Hammers, as they flooded to show twitter user ftblcharlie__ their appreciation for his joke.
The game was from earlier in the current campaign when the Irons played the Blues on the 30th November and took the three points back to East London after a 1-0 victory, via BBC Sport. The left-back scored the only goal three minutes after the half-time when he cut inside the box and smashed the ball into the back of the net.
Here is how fans reacted to the tweet:
https://twitter.com/ftblcharlie__/status/1252333815218999300?s=20
Gigantic W

— FloydWHU (@floydkybert1) April 20, 2020
Huge dub

— cotdabossv2(baggedat500) (@UnitedConnor) April 20, 2020
Boom!

— Paul Addison (@Paddison93) April 20, 2020
@shem_clarke big flex by Cresswell here 😂

— Sean Wills (@swillsx1) April 21, 2020
@rsstanford88 Brilliant! 😂

— Edward Pearman (@EdwardPearman) April 21, 2020
What a great day out! 👍😁⚒️⚒️⚒️

— Eel weasles ⚒️ (@SwealesLee) April 21, 2020
West Ham fans, have you enjoyed watching Cresswell play this season? Comment below!