West Ham United fans should be fuming at these 2 players for a shocking weekend
West Ham arrived in Leicester with hopes of correcting their patch of poor form, despite missing two key members of the forward lineup in Andriy Yarmolenko and Marko Arnautovic.
What to do when your team is missing their star attacking players? Step up el Comandante, Fabian Balbuena. The Paraguayan international secured his first goal for the Hammers in the 30th minute of time after reacting well to his headed shot that hit the crossbar. 1-0 to West Ham.
The game was even until West Ham skipper received his marching orders eight minutes after Balbuena's goal. From the 38th minute onward, however, it was mostly Leicester who dominated the run of play. And their efforts were finally rewarded close to the end of the game, after a shot from Wilfred Ndidi deflected off Balbuena and hit the back on the net.
In general, the team put in a valiant performance to hold on until they did, but there were a couple of players who didn't pull their weight. Here are our two picks for the worst two on the day…
Mark Noble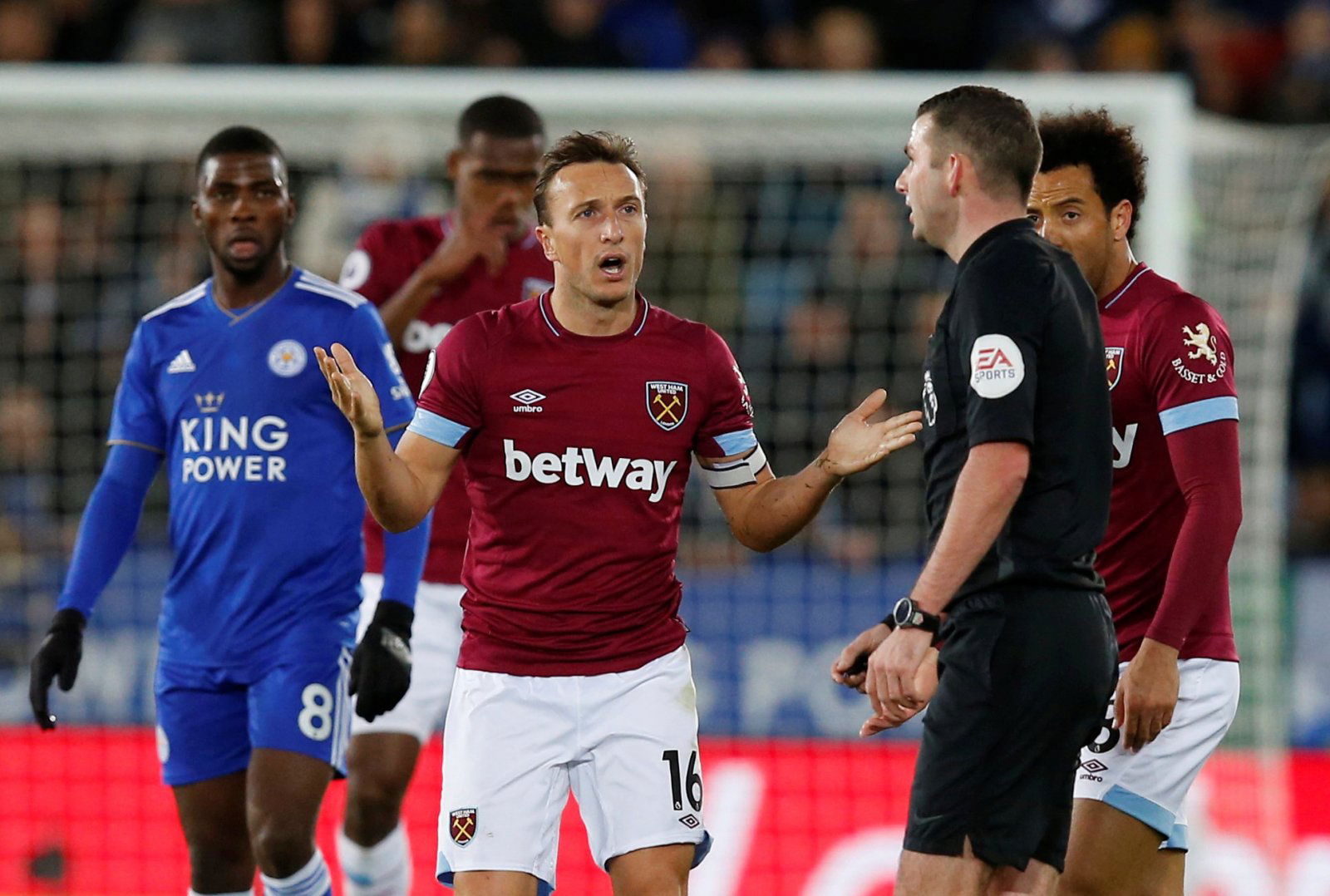 Noble's red card was well and truly deserved after his horror challenge on Wilfred Ndidi in the 38th minute of time.
As the captain, he let his team down, who were looking firm until his dismissal, and likely to hold onto their lead, or grab another.
With a number of key games coming up in the next few weeks, there's no doubt that his absence in midfield will affect West Ham's performances.
Javier Hernandez
Was obvious on the day why Javier Hernandez has spent more time on the bench than the pitch in recent times.
He didn't manage a shot all match, and the aspects of his game that are usually very strong – such as holding up the ball – were completely absent.
His was shipped off in the 60th minute and replaced by Michail Antonio, who made a better showing of things.
Performances like his on Saturday really emphasise how important Marko Arnautovic is to the team.