When it became clear in September last year that Diego Costa was not going to play for Chelsea again, they needed someone to fill a gap. 
With the likes of Didier Drogba and Romelu Lukaku in the past, Chelsea have always liked their big, imposing strikers, and no words could embody Costa better. The Blues were going to miss him.
So when meek little Alvaro Morata joined Chelsea last year, it was a very tough task to fill the boots of his countryman. Ever confrontational and physical, Costa was the diametric opposite to his successor at Stamford Bridge.
Morata had come with a lot of expectation. He had had two spells at Real Madrid and one at Juventus, with his time in Turin and second tenure in the Spanish capital where he really established a name for himself. In the season prior to joining Chelsea, the Spaniard scored 20 goals in 43 appearances for Los Blancos, which is a very commendable stat, particularly when Cristiano Ronaldo seemed to score every goal for the team.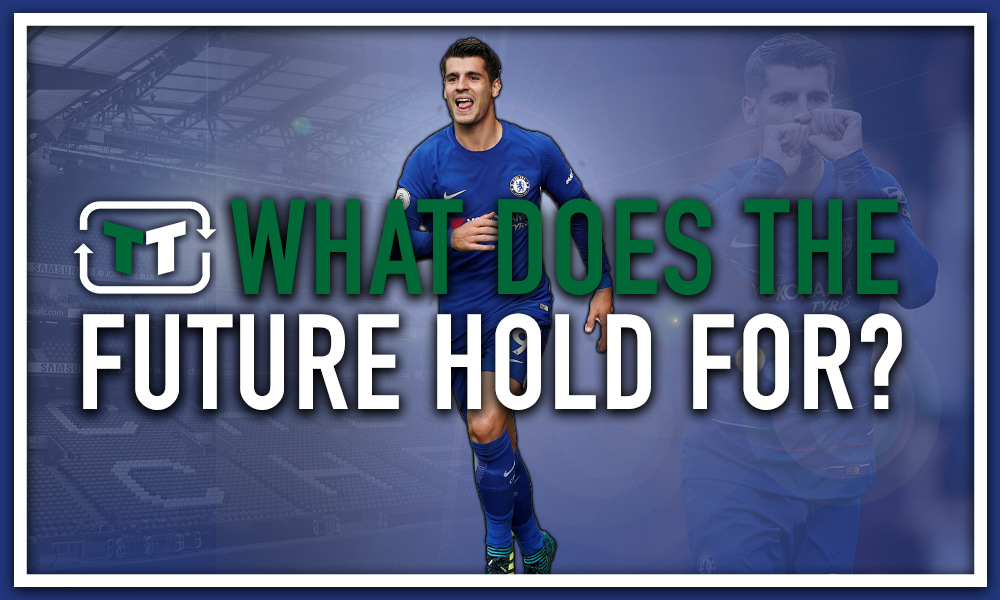 However, Morata struggled to win over fans and curry favour with manager Antonio Conte in his first season in London last year. This resulted in the Italian manager opting to play Eden Hazard as a striker, and the club buying in Olivier Giroud in the January transfer window.
The forward's toils throughout the season culminated in him missing out on Spain's World Cup squad despite featuring in his country's qualification. This would have been a bitter blow, but it was warranted, as he lost out to his predecessor Costa, who was at Atlético Madrid.
But in truth, the striker wasn't actually that bad last season. He managed 15 goals in 48 appearances, which is certainly not fantastic, but equally not the record of a complete flop. However, it was the fact that he was compared to Costa, and the fact that he cost £70m, that ramped up expectation for the player, and therefore he became a maligned figure for The Blues.
With Chelsea not recruiting another striker this summer, and loaning out Michy Batshuayi, it looks as though the 25-year-old Morata will be new manager Maurizio Sarri's first choice this season. This seems strange given the amount of criticism the Spanish striker received last season, in addition to the demands of fans and pundits for the club to buy in another striker.
This season may be a good one for Morata to really establish himself at Stamford Bridge though. Conte's conservative style of football last season suited a big striker, and unfortunately Morata just wasn't the Italian's man.
But Sarri will provide a breath of fresh air to the struggling Spaniard this year. The former Napoli boss likes to play a much more attacking brand of football, allowing the passing and movement of Morata to come into play. Sarri may well lay the platform for Morata to thrive this season, and both men may have known that. That is perhaps why the club did not see it necessary to recruit another striker.
Furthermore, Chelsea's absence from the Champions League means Morata may be rested for midweek Europa League games, allowing him to solely focus on the Premier League and remain fresh throughout the season. Without the added strain of playing Europe's elite, Morata may have a chance to find his feet in England's top division.
However, there is still a chance that the former Real Madrid man will never be able to adjust to the rigours and physicality of the Premier League. There is a stark difference between how football is played in England and the rest of Europe and Morata may be finding that out the hard way.
This season will be the defining one, because if the Spanish international still struggles to impress this season under a different manager, it may just be clear that he isn't suited to England. If so, he is at one of the most ruthless clubs in the country, who would not think twice at selling him and replacing him with someone else.
That certainly does not mean that the striker would not be in high demand amongst a host of European clubs. With successful spells at both Madrid and Juventus, he has proven that he is an accomplished player on the continent and could literally play for any side. One more bad season, and that could be the outcome in June 2019.
This wouldn't be out of the ordinary either. For every great striker The Blues have had over the years, there has been a handful of underachievers. It is still unclear, however, which category Morata will fall into just yet.