What does the future hold for Antonio Conte?
Antonio Conte was sacked as Chelsea head coach during the summer following a disappointing campaign where the London club missed out on Champions League qualification and finished 30 points behind Premier League champions Manchester City.
Since then and even prior to his dismissal, Conte has been linked with a return to Serie A with speculation about a possible move to either of the Milan clubs seeming to never go away (via Evening Standard).
However, there has never been any real indication on the Italian's part that the San Siro dugout would be of interest and, given his demands at both Juventus and Chelsea, it is not surprising.
Conte notoriously fell out with the boards of both clubs with the power struggle between him and Chelsea director Marina Granovskaia having become well-documented (via Telegraph).
With that in mind, Conte's next club will likely have to be one that has the resources to build a team — if one is not already in place — capable of competing both domestically and in Europe.
And one club who could possibly provide that is Manchester United.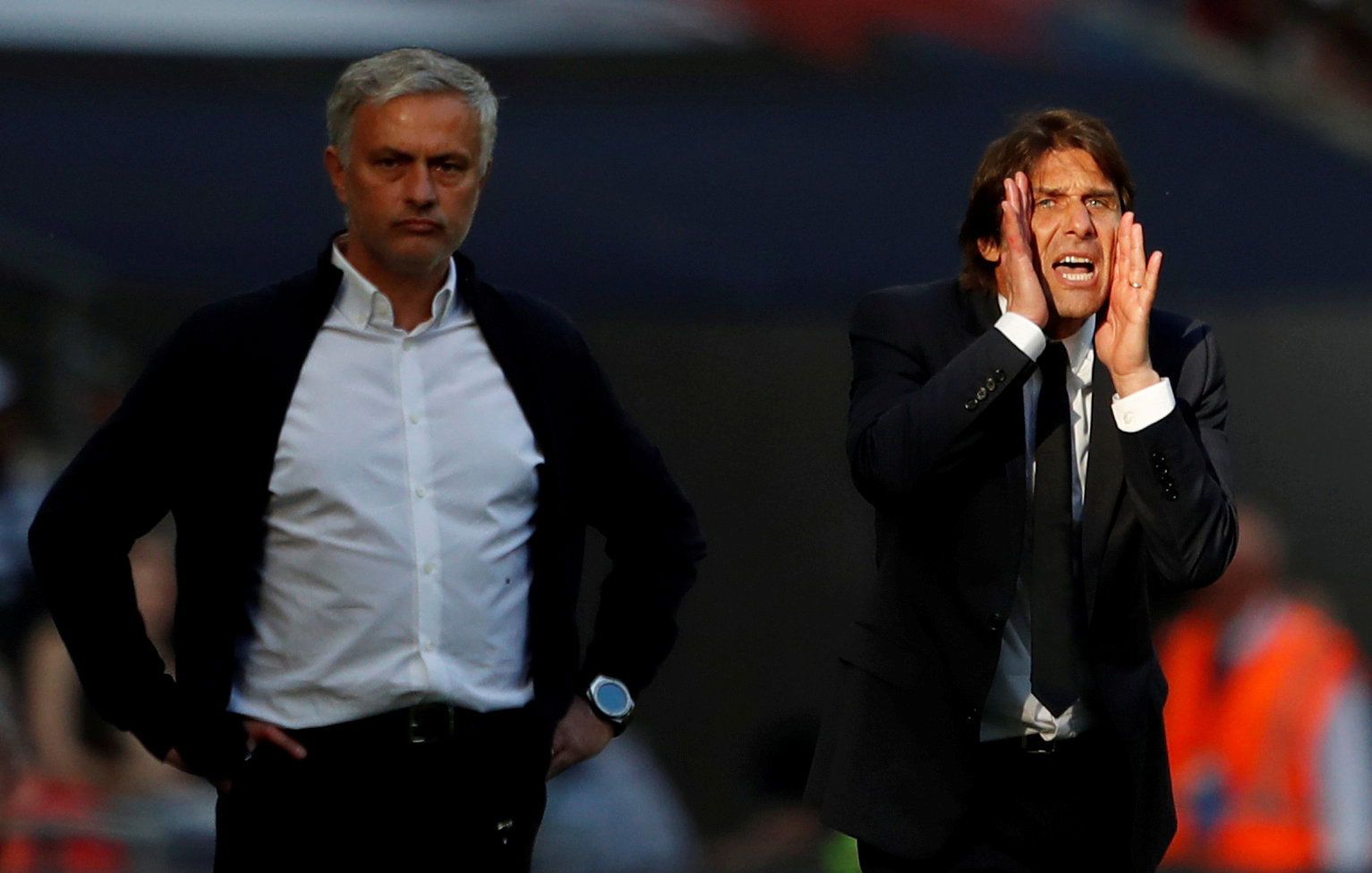 After poor results against Brighton and Tottenham, Manchester United have managed to find some form thanks to wins versus Burnley, Watford and Young Boys in the Champions League.
That, however, will not be enough — especially if things go south again — to guarantee Mourinho's long-term future at the club. Like at Chelsea and Real Madrid, the Portuguese coach's relationship with his players seems to be deteriorating and if that, along with other factors, gives the Manchester United hierarchy the impression that there needs to be change going into next season, then Conte could be the ideal replacement.
From a Manchester United supporter's perspective, there will be reservations over the ex-Italy boss' final 12 months at Stamford Bridge and his pragmatic style of football that can very much resemble that of Mourinho's.
However, the football at Old Trafford would be closer to what spectators were seeing in Conte's first year in England.
Conte would have the likes of Romelu Lukaku and Alexis Sanchez — two players he is known to be huge admirers of — while he would have the financial backing to bring in further quality, which is something he would argue was rarely the case at Chelsea.
He could also be the man to bring the best out of Paul Pogba, a player he helped develop and enjoyed such a fantastic relationship with during their time at Juventus.
Looking at Manchester United's squad, the personnel are there for Conte's favoured 3-4-3 and 3-5-2 formations.
Luke Shaw, who is already one of the best attacking full-backs in the country, would be menacing in a left-wing back role similar to Marcos Alonso when Conte was at Stamford Bridge. Sanchez would feel more comfortable playing in one of the No.10 positions behind the centre-forward like Eden Hazard, while Romelu Lukaku could lead the line as efficiently as Diego Costa did in Chelsea's last title triumph.
There is a long way to go before the Manchester United board decide it is time to part ways with Mourinho — if ever — but, if it does, then they should look no further than Conte as his successor.