When you really think about it, Arsenal really have not had a bad season under Unai Emery in his first year at the helm of the Gunners, have they? The Spaniard took the club to an unbeaten run of 22 games as they continue to fight for a top-four place in the Premier League, whilst a Europa League tie against Napoli for a place in the semi-final awaits them.
Admittedly, there have been frustrations with some parts of the campaign and there have been some performances that will have made the faithful feel as though Arsene Wenger was still in charge – in his later years – and not in the way of their more successful times.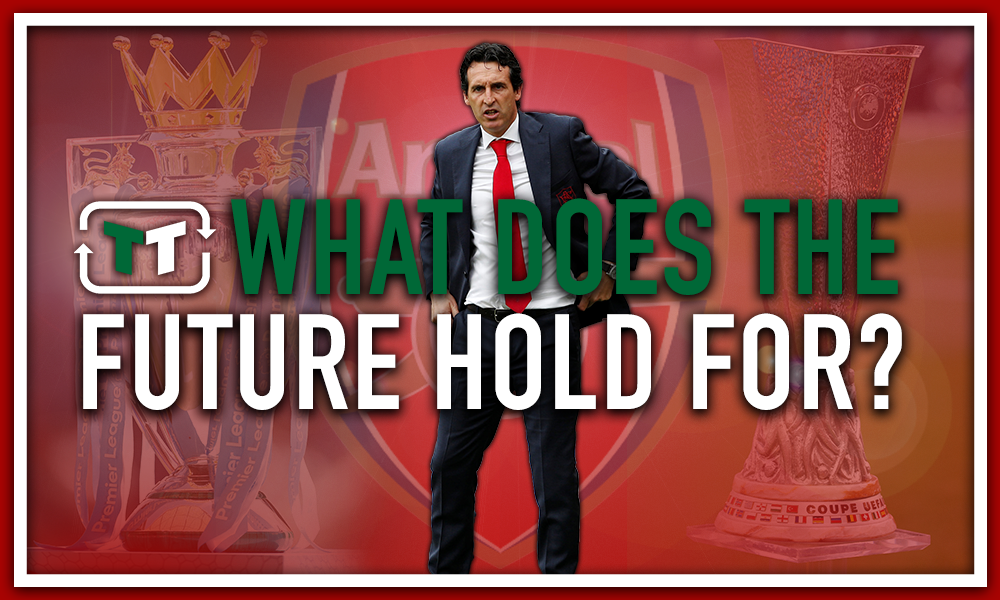 And, those performances will – or should – provide a cause for concern as it appears evident that the club are still unable to be consistent and find it difficult in some games to turn up, which is why Emery must turn his attention solely to one competition as the campaign draws closer to its conclusion.
And that competition should be the Premier League and looking to obtain a top-four finish, allowing them to make their long-awaited return to the Champions League, especially given the tie against Napoli in the Europa League.
Yes, it would be nice for the Gunners to lift some European silverware and earn their place in next season's elite European competition that way, however, Arsenal's inconsistencies in away games have really let them done – look at the games against Stade Rennais and BATE Borisov.
A night in Italy for the first-leg could give them some hope of bringing back an away goal or two for the second-leg, however, there would be no guarantee that Emery's side can overcome them in either encounter, whilst the semi-final draw was not exactly favourable for the Premier League outfit either.
With everything still to play for in England's top-flight and the race for fourth spot, the Gunners are in a great position and could be better suited to putting all their eggs in one basket, especially with the fixtures that they have left.
They do not have to face any of the top six, although there is a risk that can go against them as they have shown that they can struggle against 'lesser' opponents at times, but on paper, their matches are easier to win than Manchester United, Tottenham Hotspur and Chelsea's.
With Chelsea likely to try and win the Europa League following their defeat to Everton at the weekend and with Manchester United still within a chance of winning the Champions League, it could be the perfect time for Emery's side to try and steal a place via the Premier League.

However, one risk – a theme is starting to emerge – is that if Chelsea do win the Europa League and Man Utd win the Champions League and Arsenal finish ahead of them in fourth (Spurs finish in third for arguments sake), the Gunners will be back in the Europa League next season as only five English sides can play in Europe's elite competition (The Sun).
What a time to be an Arsenal fan, right? What would you focus on if you had to pick one because the side was so inconsistent at times? Join in with the discussion below by sharing your thoughts with us below.