Features
What does the future hold for Cameron Carter-Vickers at Tottenham?
After Tottenham defender Cameron Carter-Vickers recently signed a loan deal with Swansea, his career appears to be in a state of limbo.  
Playing behind Toby Alderweireld, Jan Vertonghen, Dávinson Sánchez and Juan Foyth, Carter-Vickers was unlikely to feature much under Mauricio Pochettino this season, so has wisely chosen to ply his trade elsewhere. Playing for promotion hopefuls Swansea is a great move for the 20-year-old.
This will be the third loan spell for Carter-Vickers (valued at 900k on Transfermarkt.co.uk), after spending last season at Ipswich and Sheffield United. But the question will begin to arise about the defender of whether he will ever break into the first team in north London.
This has happened to a number of promising players for The Lilywhites over the past few years. There has been a raft of players that had a lot of hype surrounding them when they were young, but petered into anonymity, mostly playing in the Championship now. Names like Dean Parrett and Massimo Luongo were once touted as 'next big things' at White Hart Lane, but now play for Gillingham and QPR respectively, after never featuring for Tottenham.
This also happened to the likes of Tom Carroll and Alex Pritchard; players that were given a handful of starts under Mauricio Pochettino, but never made the grade, were loaned out continuously before being sold eventually. To a lesser extent this happened to the likes of Andros Townsend and Steven Caulker; players that featured a bit but didn't make the cut in the end.
This is in no way saying that Carter-Vickers is going the same way as those players, he may still have a bright future at Tottenham. Other Tottenham players have had a series of loans before they eventually broke into the first team; Harry Kane being the glaring example. The England captain endured four fairly uneventful loan spells at Championship and Premier League clubs before being given his chance.
However, Kane came in at a time where Tottenham were struggling more than they are now. A dearth of high quality strikers at White Hart Lane forced the manager at the time Tim Sherwood to turn to the youngster, and he never looked back. A crisis of similar proportions does not look likely for Carter-Vickers to get his opportunity.
But for now it appears that Carter-Vickers will continue to be loaned out. The fact that Pochettino has decided to keep hold of fellow 20-year-old Juan Foyth suggests the young Argentinian is held in higher regard than the American international. If one of the two had to be shown the door tomorrow, it seems likely to be the American international.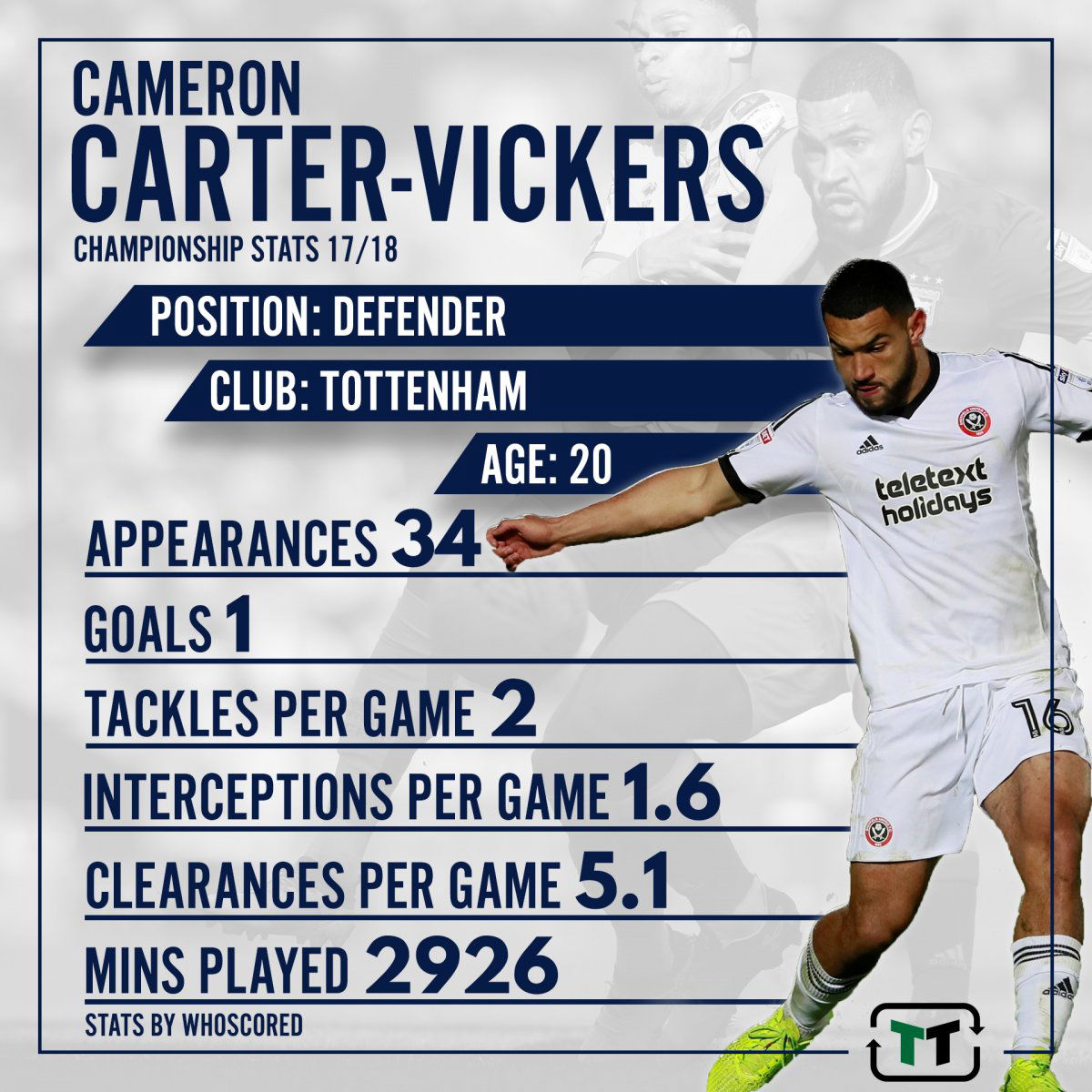 So it seems like Carter-Vickers is in a state of limbo, and it is unclear whether he will make the grade at Tottenham. There have been players that have from his position, but there have also been players that haven't. But at 20-years-old, he is still young. Although Dávinson Sánchez was only a year older when he started playing regular football for The Lilywhites last year- Dele Alli was even younger.
Ultimately, it's very hard to predict what the future holds for Carter-Vickers, but it's pointless loaning him out for the next four years in the hope that he will one day make it. It's a case of Pochettino making a decision about his player's future as soon as possible, for the sake of his career.