So far this season, Frank Lampard has done enough to impress football fans looking in on how a Premier League legend is performing at his first job in management. However, take a deeper look and things aren't so pretty. The Rams dropped out of the top six at the start of February and if they fail to regain their spot it could spell bad things for Lampard.
Derby have been knocking on the door of Premier League promotion for a while now. Pride Park has witnessed two play-off semi-final defeats in the last four years, and there are only so many times you can fall short in the playoffs before eventually making the jump up. Plenty of the fans would have believed this year could be theirs too, especially with the quality of players in the squad.
With Frank Lampard calling on some of his contacts in the Premier League, Pride Park become the temporary home of Harry Wilson, Mason Mount and Fikayo Tomori, whilst he also brought in experienced ex-internationals Ashley Cole and Efe Ambrose on free transfers. However, so far it's not paying off and if they fail to make the top six the Chelsea legend could face some serious consequences.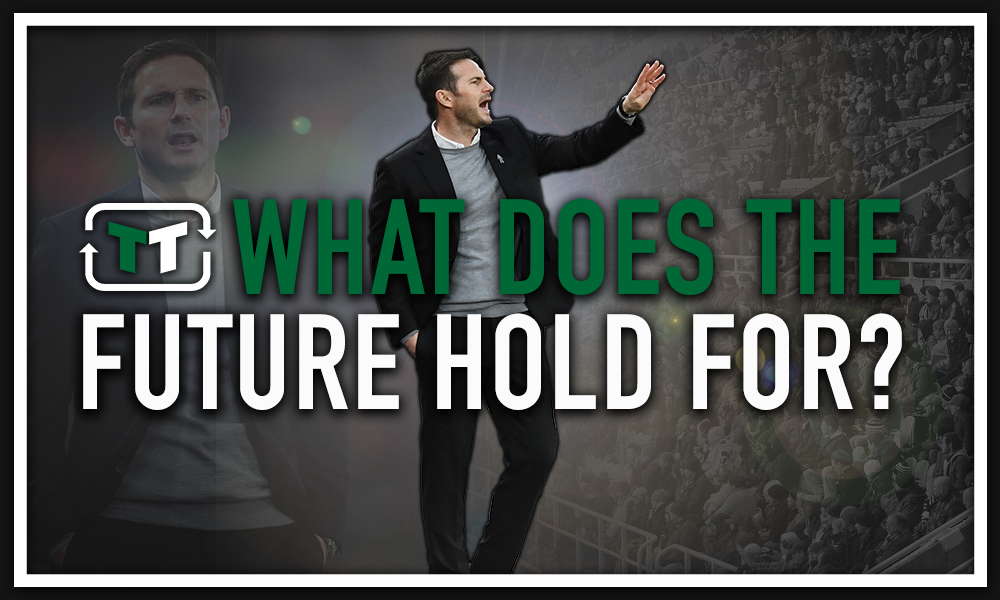 For a team like Derby County with all of their history who are competing at the top end of the Championship, the be all and end all is always promotion. At the moment the chances of them going up through the two automatic spots is incredibly slim, so the lottery of the playoffs imply has to do. However, Lampard is looking like he may not even be able to deliver that.
In the past, even after reaching the playoffs, Gary Rowett, Steve McLaren and Darren Wassall were all cut from the role of head coach, and the chances are the higher-ups at the club won't be kinder on Lampard because of his calibre as a player. If anything he'll just be cut for his naivety and his lack of experience, and after that, it will be made incredibly tough for the 40-year-old to get his next break.
Opportunities like the one Lampard was given to manage Derby County don't grow on trees and if he fails to make the playoffs and it cut from his role at Pride Park then it could be a long way back for the Chelsea hero. Plenty of the Blues dream of their Champions League-winning captain returning to repeat the feat as a manager, yet that will be nye-on impossible if he falls at the first hurdle in management.