It is clear that Declan Rice has been the start of the West Ham team this season, but cast your minds back to the start of the campaign, and there was a different player on everybody's lips.
Grady Diangana, fresh off scoring a brace in West Ham's 8-0 EFL Cup win against Macclesfield Town, was a prospect West Hams could not stop talking about, and although the youngster has continued to impress both in the first-team and in the Premier League 2, it seems like his hype has died down massively due to how well Rice has done this season.
With Diangana signing a new long-term contract with the club and the winger turning 21 in a few weeks, what does the future hold for the West Ham prospect?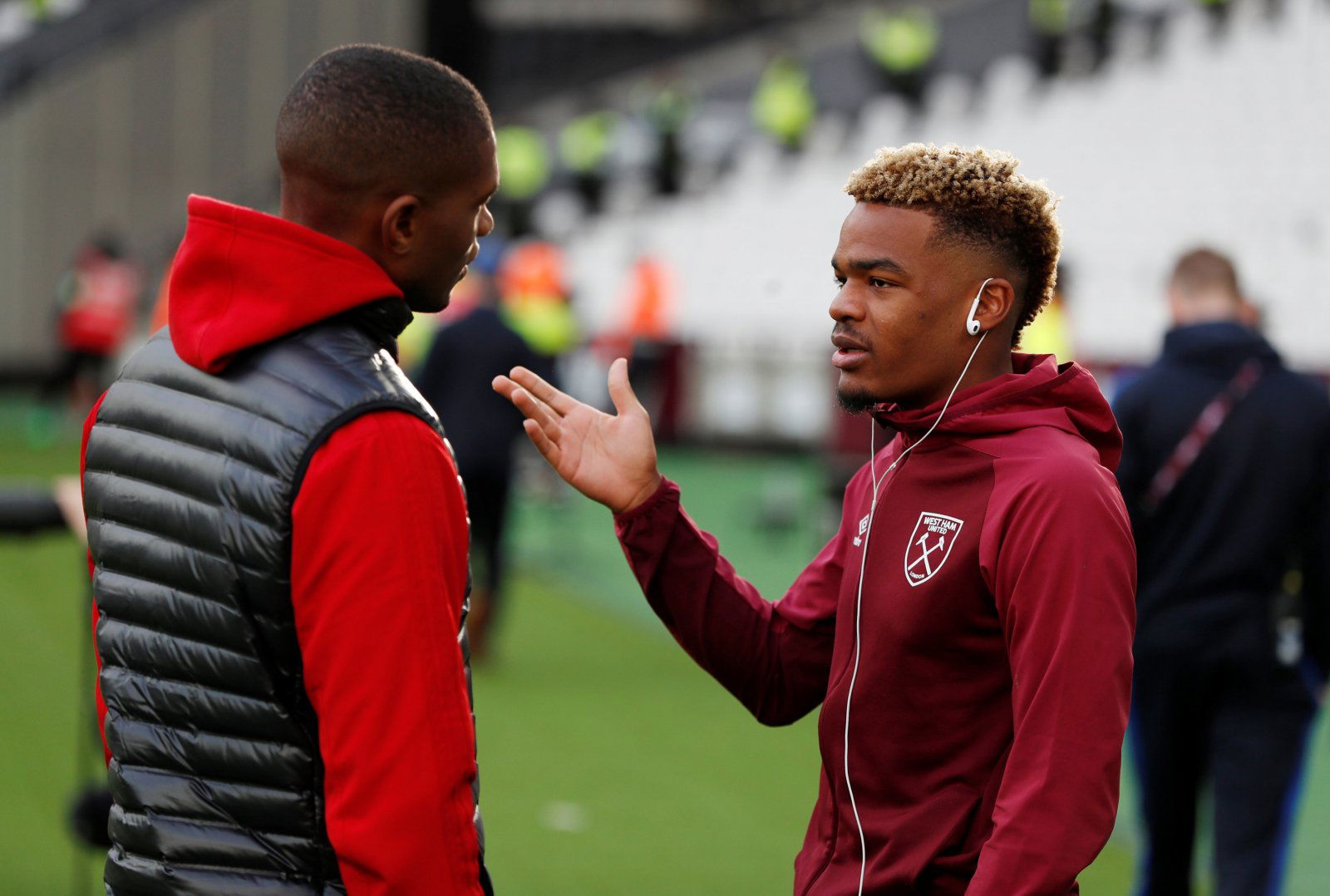 Appearing 15 times for the club this season in the league, it's safe to assume that Diangana is not a player who needs a season or two out on loan at a Championship or Premier League club.
The winger has the quality to play regularly for West Ham, and given how smoothly the youngster has transitioned from youth football to professional football, it is likely we will see more of Diangana next season.
His future as a West Ham winger begun this season, and it will continue on to next season. With Robert Snodgrass not performing to a standard fans would expect and Diangana impressing off the bench, it is not crazy to find Manuel Pellegrini will turn to youth again to solve a first-team problem.
The success of Rice could also motivate the Chilean manager to entrust Diangana with a first-team role next season, and given the winger's impressive performances this season, the England U-20 attacker could find himself in the West Ham starting XI next campaign.
West Ham's youth production line has improved greatly in the past few seasons, with Rice being the crown jewel in this next generation of Hammers players, and in Diangana, Pellegrini could have another star in the making if the former Manchester City manager gives him the chance to star next season.
West Ham fans, how far can Diangana go at the club? Let us know!