Southampton have one of the most famed academies in England, churning out talent after talent- 23-year-old James Ward-Prowse is no exception to this trend.
However, as notorious as the south coast club are at producing young talents, they are as renowned for selling them.
Taking a look at The Daily Mail's £300m Southampton team is an indication of how much class has slipped through the hands of The Saints. While not all of these players came through the academy, it still shows the club's proclivity to sell on their players for the right price.
Now Ward-Prowse has started his Southampton career very well, with a lot expected of the young man. He made his senior debut at just 16 years of age, and was a regular by the time he was 18. He thrived during the 2013/14 season under new manager at St Mary's Mauricio Pochettino. Although the Argentinian left after one season, Ward-Prowse had secured his place in the team.
His career seemed to be on an upwards trajectory. In 2015, he signed a new five year contract, in 2016 he won the Toulon Tournament with England under-21, and in March 2017 he received his first England senior cap against Germany.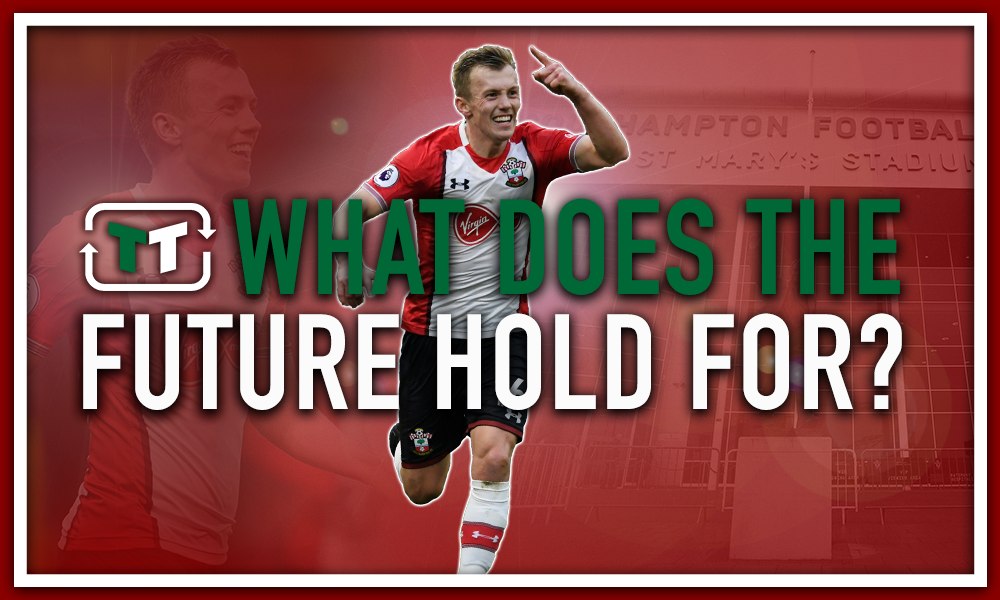 Since then, his career progression has been curtailed. He has remained a consistent member of The Saints, but as the side have slumped, it looks as though his career has mirrored his club. Southampton finished in 17th last season, narrowly avoiding relegation and it took its toll on many of the players.
During his side's travails, Ward-Prowse (valued at £16.2m on Transfermarkt.co.uk) seemed to fade into the background, particularly when it came to England manager Gareth Southgate. He is yet to add to his one England cap, but captained the England under-21 team to the semi-final of the European Under-21 Championship, where his side fell short against Germany on a penalty shootout.
But last season, it just appeared that the 23-year-old was beginning to stagnate at The Saints, and should therefore look to go elsewhere. The club were dealt with the blow of losing defender Virgil van Dijk half-way through the season, a further indication of the club's ambition, and willingness to sell players. This would not exactly inspire a young player to stay at the club.
So far this season, the midfielder has only started one game for The Saints, as he appears to be out of favour with manager Mark Hughes. This should be a further nail in the coffin with regards to the player's future at the club. If he struggles to get game time, he should definitely think about leaving in January.
This is a club that have served him very well, and he should be grateful, but sometimes a player, and their ambition, outgrows a club. This is something that has happened to a plethora of Southampton players before, and it wouldn't surprise you if they let him leave for a good price. In January, Ward-Prowse will only have a year and a half left on his contract. If the player wants to leave, it would be wise for the club to do is as soon as possible, to avoid the possibility that he leaves on a free.
There would be a raft of clubs that would want to sign Ward-Prowse, as the player could easily go to one of the big clubs in England. Liverpool have a long history of raiding The Saints of their players, and Anfield could be a likely destination. Additionally, the midfielder may seek to reunite with former manager Pochettino at Tottenham. Either side would test Ward-Prowse, as he would not be guaranteed a starting berth at either outfit.
Ultimately, if Ward-Prowse wants to develop his international career and establish himself as one of England's leading players, he will probably have to move from a club that avoided relegation by the skin of their teeth last year.
During his time at Southampton, Ward-Prowse has seen the likes of Sadio Mané, van Dijk, Adam Lallana, Victor Wanyama and many more move on to bigger clubs and make a success of themselves there. Unless The Saints change what they're doing, it is only a matter of time before the 23-year-old wants to follow suit.
Like what the TT have on offer? Sign up for more notifications!