It's safe to say that Arsenal has a centre-back problem, and it's been like this for a while.
For years the Gunners have not had the defenders fans would expect from a club with as big as a reputation as Arsenal, and yet here we are at the closing stages of the season and thinking to ourselves "why can't they defend?"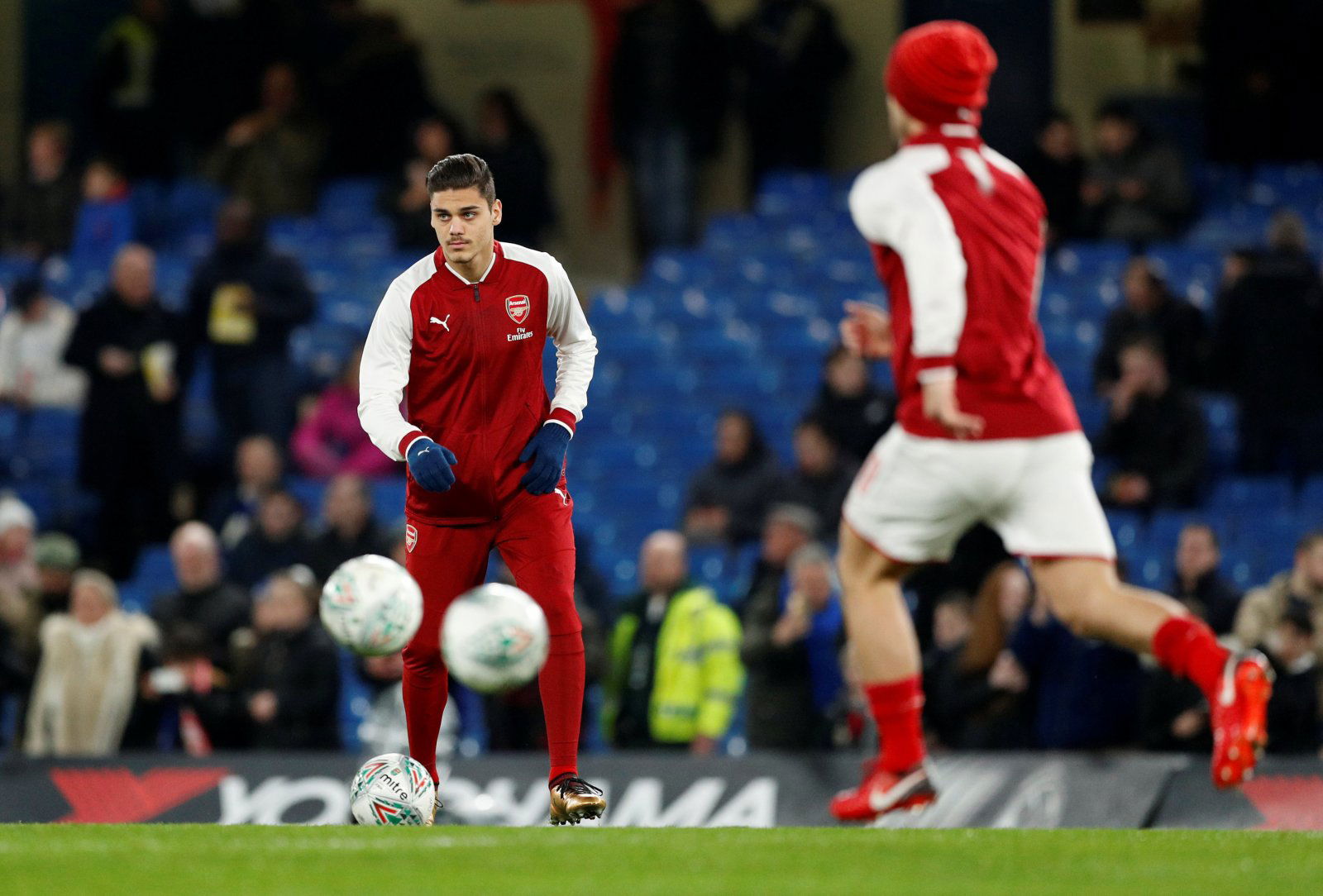 It's a problem that has plagued the club for years, though that's not to say the end is never within sight, in fact, it's more like the opposite.
Currently, at Arsenal, they have a player who has the potential to one day be the answer to their centre-back problem that has hampered the club for years, and that player is youngster Konstantinos Mavropanos.
Mavropanos was signed by the club in January 2018, the first signing under newly appointed chief scout Sven Mislintat, from Greek side PAS Giannina for a reported fee of £1.9 million (as per the Guardian), and at just 20-years-old it was evident that the defender was a signing for the future.
That's why it came as a surprise from Arsenal fans when it was announced that Mavropanos would make his debut for the club the same season he was signed, in an away game against Manchester United.
Making your Premier League debut us scary enough, but making it against Man United at Old Trafford takes it to a new level. Despite pre-match fears that Arsenal would be wiped all over the floor, the Greek defender put in an impressive shift against Jose Mourinho's side despite a 2-1 loss, winning plaudits from both fans and journalists.
Mavropanos has only made two more league starts since then, but the question now is what does the future hold for him?
At 21, Mavropanos is a player with years to grow into the defender Arsenal and Greece fans know he can become, but this season has been a hard one for the centre-back.
Injuries have kept him out of football for most of the season, and Unai Emery's decision to name him off Arsenal's Europa League squad was met with some backlash from fans. If Mavropanos can retain fitness and play at least one Premier League game this season, it will be a sign that the Greek defender is in the Spanish manager's long-term plans.
With Arsenal likely to sign a new first-team defender in the summer and Rob Holding coming back from injury, it might be best for both the player and club if Mavropanos is sent away on loan for a season.
Mavropanos was believed to be going out on loan to Werder Bremen shortly after his arrival in north London, but the Greek defender impressed so much in training that Arsene Wenger opted to keep the youngster at the club.
With close to 18-months of development at the club playing with the first-team and in the Premier League 2, next summer would be the perfect time to ship Mavropanos off on loan for a season to a team in a top league, but Arsenal have to make sure he is sent to a club where he will play consistent first-team minutes.
Mavropanos could one day the answer to Arsenal's long-running centre-back problems, but now it is up to him to fulfil his potential and make that his goal for his future.