As has been the case with Mauricio Pochettino throughout his entire Tottenham career, football fans refuse to believe that he's cut from the same cloth as Pep Guardiola, Jose Mourinho, Carlo Ancelotti and the world's other top managers because he's yet to win a trophy. However, if he does the unthinkable this season he'll have a decision to make.
The end of this season will likely see the Lilywhites move back to North London to play in their new stadium, and whilst it would be rough for the fans to be left in the lurch by Pochettino if he leaves during their transition, who would blame him? After losing 2-0 to Chelsea on Wednesday night, Pochettino claimed that his side are out of the title race, yet silverware is still possible and he certainly knows that.
After setbacks against both Burnley and Chelsea, the Argentine will be focusing on keeping his side in the top four and giving themselves the best possible chance of succeeding in Europe. The Champions League, believe it or not, is looking more likely to potentially be Pochettino's first piece of silverware and should he win it and join a list of exclusive managers with that honour then he'll be pursued by the best.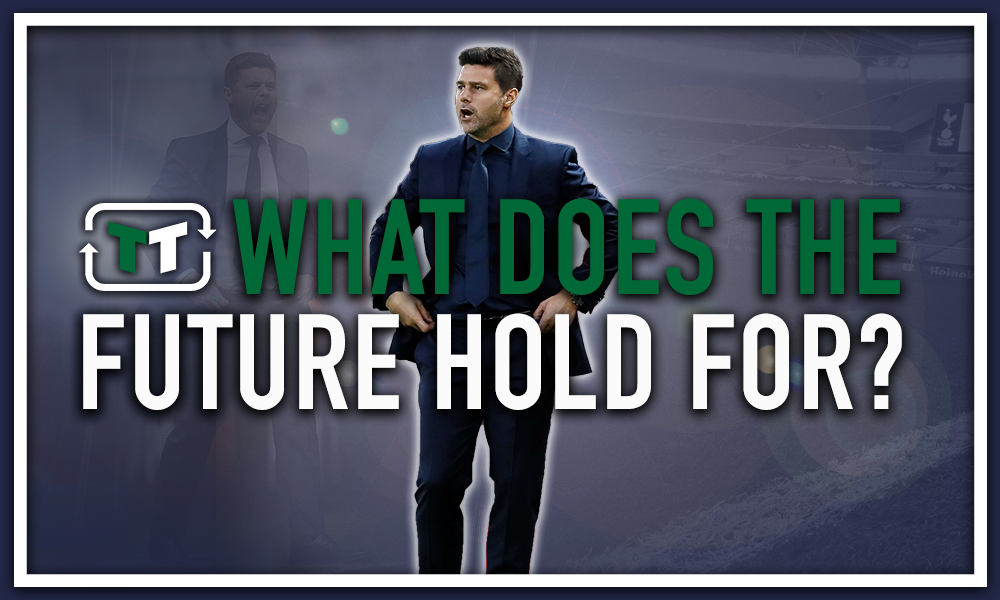 In the past rumours have come and gone that the Argentine has turned down Real Madrid already. However, if he was to add success to his style as well as the quality football, shrewd business and ability to turn rough diamonds into Ballon d'Or candidates then the likes of Bayern Munich, Juventus and Real Madrid would all be desperate to throw him a contract.
That's where the choice would lie. Would the humble 46-year-old, and his impressive team of backroom staff, stick it out and try to make Tottenham a European heavyweight at the risk of missing the big chance to manage a European superstar? The answer is probably not, and even Tottenham fans would understand why.
If Pochettino won Tottenham either the Premier League or the Champions League this season and saw them into the new stadium the fans wouldn't be able to ask for much more. The Argentine would have taken them from a side constantly fighting for the top four to a consistent Champions League team full of talent in a new stadium and with an identity at the top end of football.
Life after Pochettino is not something that Tottenham fans can bear to think about, yet it will have to happen one day for one reason or another. As far as the Lilywhites are concerned, it would surely be better for Pochettino to bow out a hero with his first piece of silverware than a maverick chasing a top job after six or seven trophyless seasons chasing a constant top four spot.