As we draw to the end of the Premier League campaign and reflect on Naby Keita's first season in English football, I think it's fair to say that most will agree when we brand him a flop.
The Premier League is a truly treacherous and unforgiving place for recruits trying to make a name for themselves. Some may declare the move a dream – you know, 'something they've always wanted' – before spouting off about posters of topflight icons they've had hung up their wall before they were born and reciting the same of spiel about wanting to make their mark on fans. What they don't realise is that they will be chewed up and spat out if they don't perform.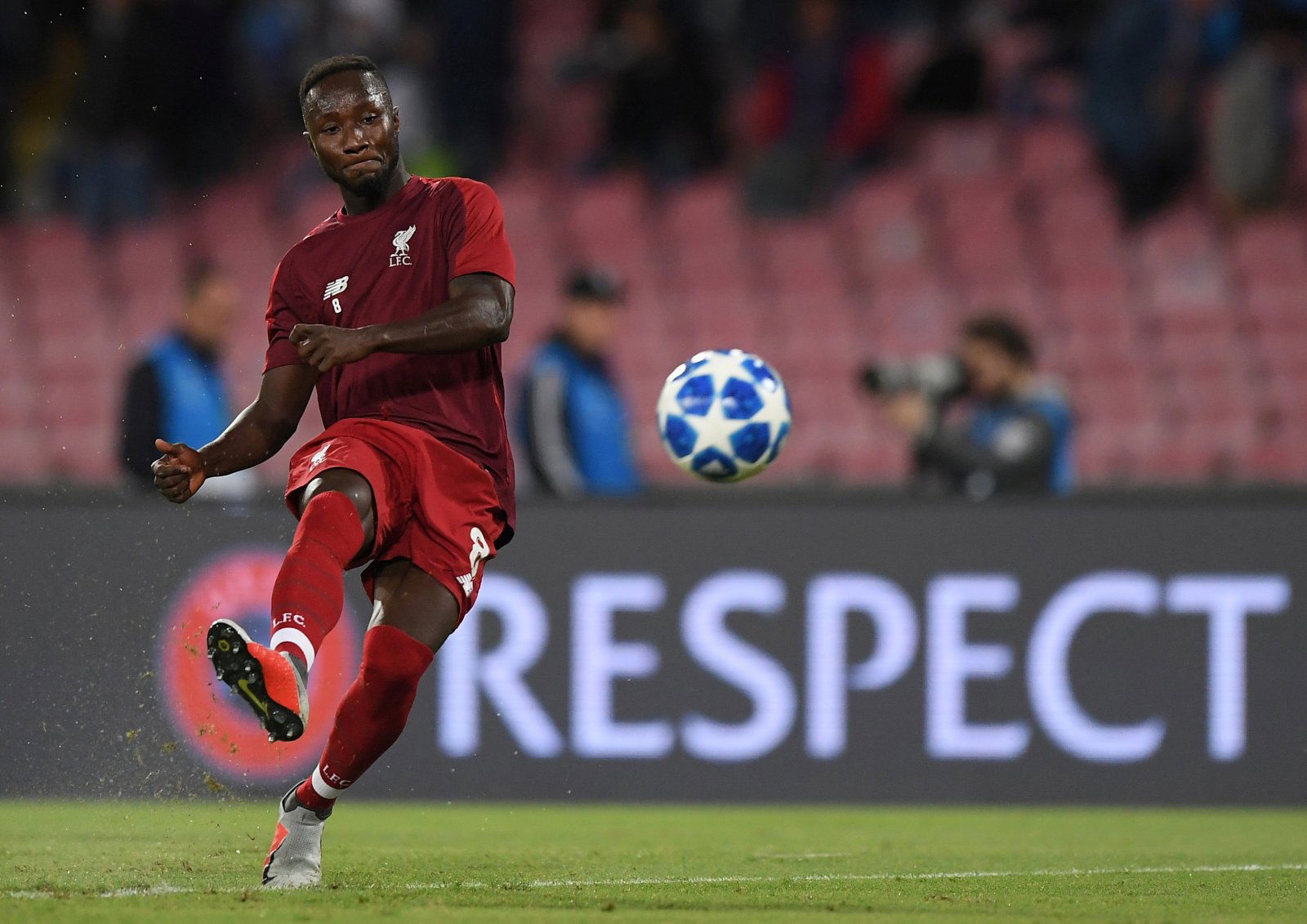 Naby Keita looks to be the next man to enter the meat machine and be splurged out the other end a useless paste – which will disappoint a few, we're sure.
The former Red Bull Leipzig man cost Liverpool a tasty £48 million when he arrived at the beginning of the season, a touted saviour for the creative void left in the middle of the park by Coutinho, who had departed midway through the season before (as per the Independent), but has struggled to produce any kind of return on their investment.
Indeed, it doesn't take a football genius to understand why Keita has been such a flop. The midfielder floats around with the ball, not in David Silva-esque way, but in an aimless lost-child-in-a-shop kind of way. There's no real panache to him game…he just passes and floats on repeat. He seems almost scared; scared to tarnish his already ruined reputation, scared to play a daring pass, scared to commit to any exciting runs.
It's boring.
There's every chance that he will be moved on the summer as Liverpool fund another attempt to find the missing piece to their midfield puzzle, and quite frankly they would be right to do so – he's been woeful.