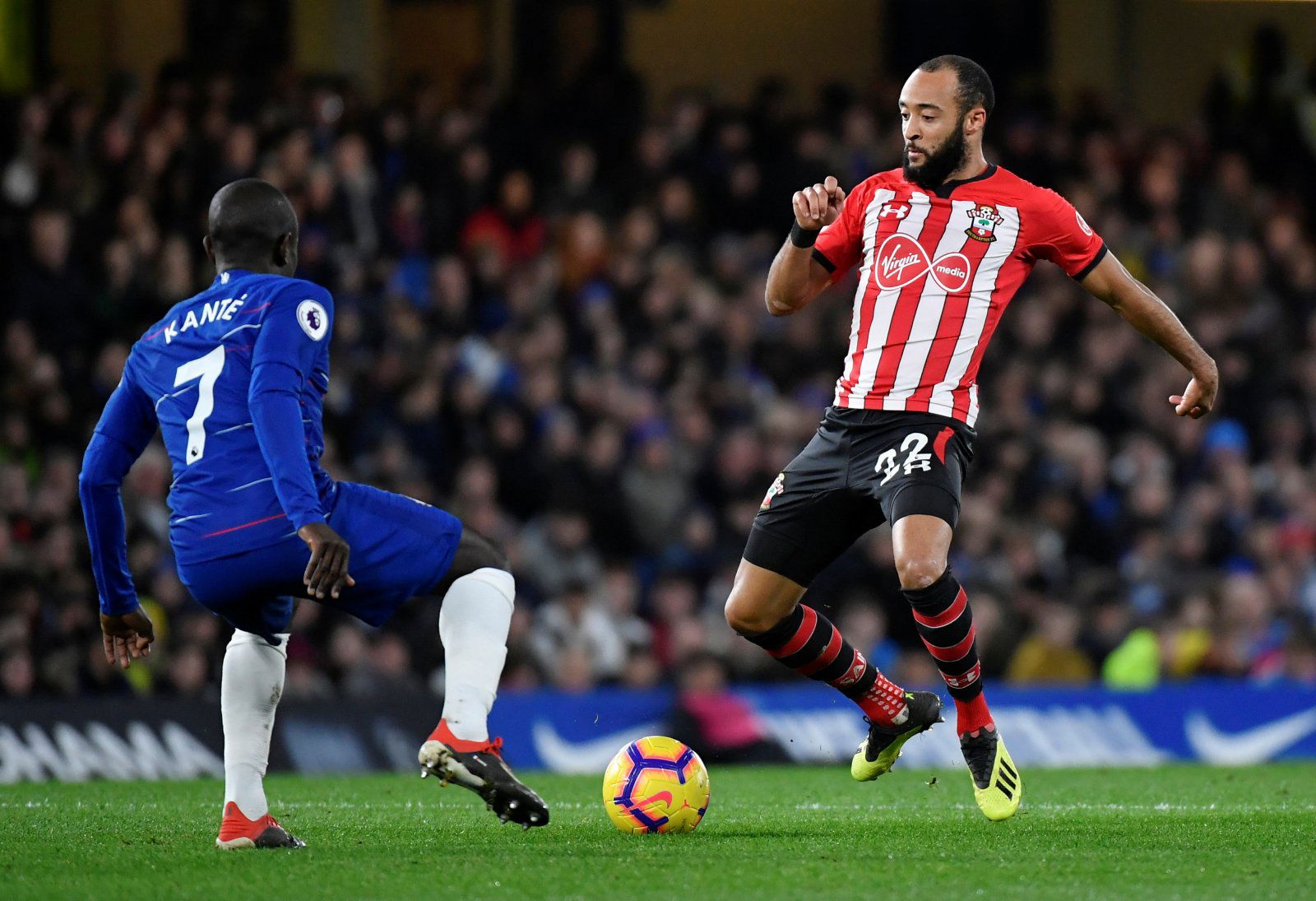 The arrival of Ralph Hasenhuttl appears to have shaken things up at exactly the right time for Southampton, and with plenty of points still to play for the Saints should have enough quality to beat the drop. 
Southampton are a peculiar outfit. There is quality within the squad, a decent fanbase and plenty of history at the club, yet something just hasn't quite clicked in recent years.
It has felt like a huge part of the club has been missing for quite some time, and that has resulted in a succession of managers coming and going from the south coast. Southampton are crying out for consistency and a long-term ethos and it appears that Hasenhuttl could be the man to provide that.
Suddenly feelings of optimism are creeping back into the fanbase, with a succession of solid performances giving the Saints faithful reason to believe that winds of change are blowing at St Mary's.
The team are beginning to improve within the new high-press system the Austrian has employed, but he will be expecting to make individual improvements as well as collective ones in the future.
Mohamed Elyounoussi, for example, has been desperately disappointing following his summer transfer from Basel, but with limited experience in English football he can be forgiven for his underwhelming campaign.
Nathan Redmond, however, is running out of time to fulfil his potential. Sporadic bursts of quality compromising of dazzling dribbles, whipped crosses and scintillating speed give fans reason to believe that he can develop into a consistently excellent performer at this level, but he remains a frustrating talent to watch.
Frustration surrounding his failure to realise the full extent of his potential is not limited to the Southampton supporters, and a quick look into the past provides a telling example of this.
That the best football manager of the planet right now, Pep Guardiola, seemed visibly distressed when he unleashed a tirade at the 24-year-old winger as he left the field following a last-gasp 2-1 defeat at the Etihad Stadium in 2017 serves to underline the extent to which he is under-performing; for all his quirks and intricacies, Guardiola rarely, if ever, reveals such intense frustration at the mediocre performance of an opponent.
Guardiola's reaction, whatever you make of it, suggests that he can sense an untapped ability which is waiting to be unleashed; the obsessive Spaniard simply cannot stand the thought of seeing it go to waste.
Could Hasenhuttl be the man to finally get the best out of him? Time will tell but the impact he has already made at Southampton hints that the fresh, direct style of high-press football is well-suited to Redmond's set of attributes.
It's a case of fine tuning and giving Redmond greater direction on the field of play, and that's something which Hasenhuttl's meticulous approach should provide him with in the coming months.
And, if Redmond continues to underachieve, there's presumably a place waiting for him at Man City…
Southampton fans – thoughts on Redmond? Let us know below!