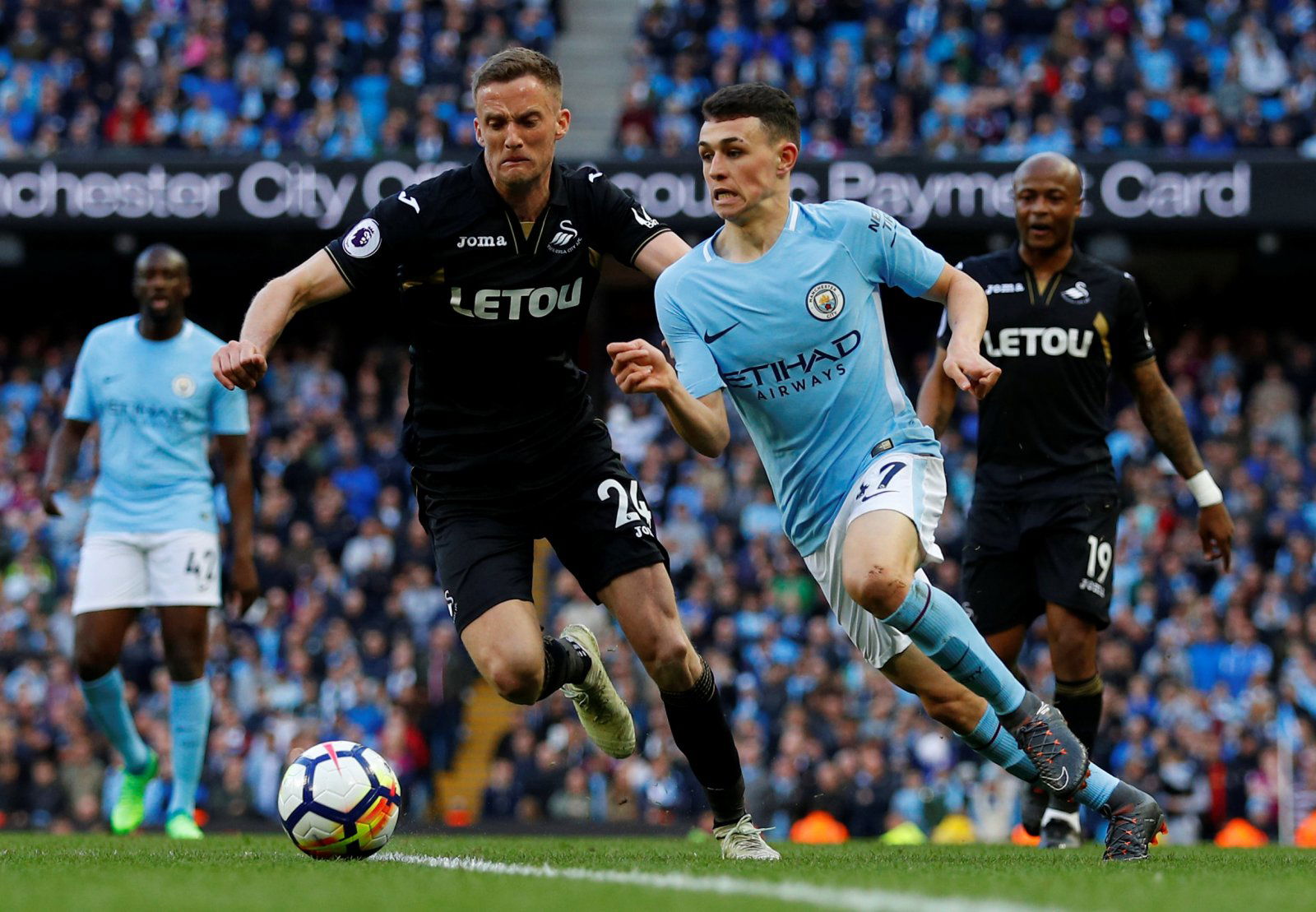 It's been a pretty strong start for Manchester City this season as they remain one of three sides to still be unbeaten going into the international break. 
City beat Newcastle United at the weekend and in somewhat worrying fashion, Guardiola's side are yet to hit full form.
The Premier League champions were held to a 1-1 draw against Wolves a week ago but against a side that adopted a similar formation, City proved to be too much with Kyle Walker scoring the winning goal.
City were dealt a big blow a few weeks ago when Kevin De Bruyne picked up an injury but despite losing him, they don't seem to be struggling. However, with the Belgian's injury, it what hoped that City's prodigy Phil Foden might be given a chance to play.
A star of the England under-17 side that won the World Cup, Phil Foden has been labelled as one of the best young talents in England and one of the best to come out of the City academy. With De Bruyne out however, Foden has only seen eight minutes of Premier League action. The youngster has struggled to break into the first-team and last year, he only made five appearances in the league last year.
Although he's only young, it's beginning to get close to the time where Foden needs consistent game time.
Having been a part of the City academy since the age of nine, Foden's rise to national attention was a pretty quick one.
The small midfielder was voted as the best midfield at the under-17 World Cup, as he scored twice in the final, and now the constant question remains: will he get a chance at City? A few months before the tournament, Guardiola praised the midfielder and praised his performance following his display against Manchester United. Since then, however, we have only been able to see flashes of the youngster.
At 18, he still has plenty of time to develop his game but this season needs to be the one where we see an increase in his game time. Due to the arrival of Riyad Mahrez and the host of stars ahead of him in the pecking order, it was always going to be tough for the youngster but as City begin their campaigns in Europe and in the cup competitions, he has to get a chance.
In what has become a worrying trend, some of the country's best talents have ended up going abroad in search of matches. Foden's fellow under-17 winner and former City academy man, Jadon Sancho moved to Dortmund in order to do so and made 12 appearances in the Bundesliga last season.
For now, Foden needs to stay at City and learn from the best coach in the world but if he doesn't begin to feature more for the club over this season or next, the youngster may have to consider leaving.
One of the best talents to come through the ranks in England in recent memory, Foden may have to seriously think about his future sooner rather than later.
What do you think City fans?